A single employee can rapidly disinfect large spaces for less than one penny per sq. foot!
When you purchase your EMist Sprayer, you'll receive a FREE gallon of Rejuvenate Ready to Use Disinfectant, a hospital grade, EPA registered disinfectant formulated with misting in mind.
EMist EPIX360™ Handheld TruElectrostatic Sprayer
This cordless disinfectant sprayer works quietly and offers more coverage, less waste, and better results than manually sanitizing.
Simply fill the 8-ounce tank, pull the trigger, and the EPIX360 provides an even layer of germ-killing power up to 4,000 high touch point square feet.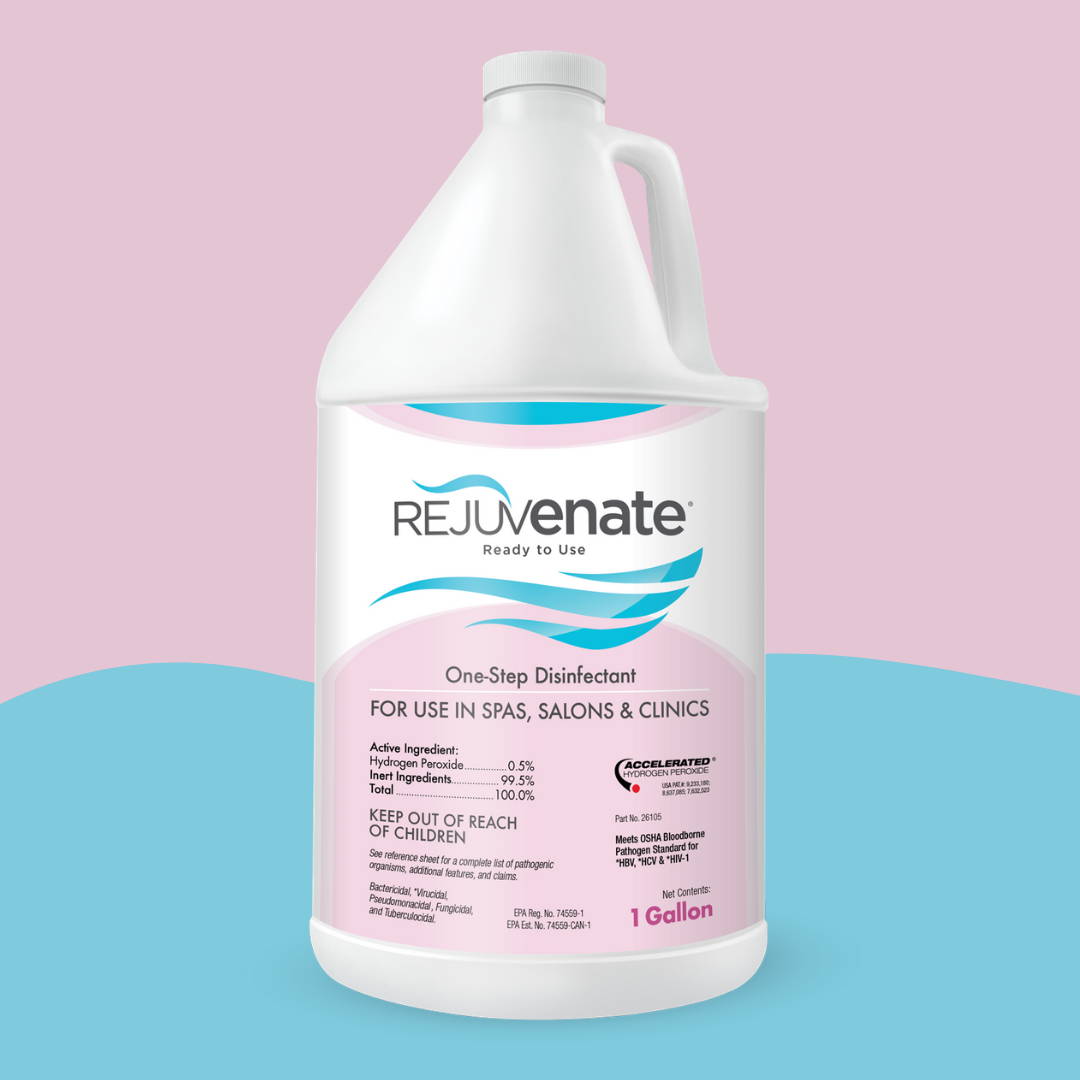 Rejuvenate Ready to Use Disinfectant
Easy to use disinfectant spray with no dilution required. This spa and salon disinfectant works 10x faster than other brands, offering you quick treatment room turnovers. Additionally, the active ingredient, hydrogen peroxide, breaks down into water and oxygen, reducing your environmental impact.
The 1-gallon size is ideal for disinfecting large areas in your spa and salon, as the solution can be used with a variety of application devices and equipment to ensure efficient and effective disinfection.
The 1-gallon size is also the economical choice to easily refill your existing spray bottles and reduce your plastic consumption, pairing green practices with an eco-friendly disinfectant.