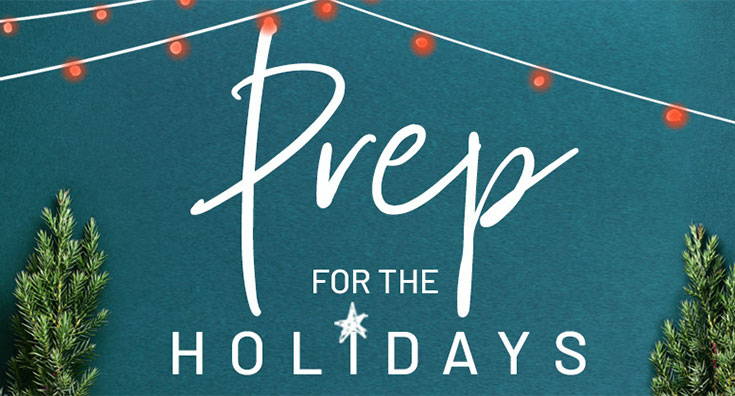 5 Ways to Prepare Your Spa for the Holidays
Somewhere in-between holiday shopping, family get-togethers, and festive parties, your clients need serious relaxation time. Be ready to offer them what they want—and need—the most: quiet, peaceful renewal. Here's how to get started:
1. Prepare and motivate your team.
It's important to have a meeting to kick off your spa's holiday plans. This includes training the team on seasonal protocols, setting goals for retail sales, and presenting staff with a holiday season work schedule.
Make sure you have plenty of back bar and retail products in stock. October is the ideal month to place holiday supply orders. November and early December are the busiest months for most suppliers and shipping companies. By having your business fully stocked and ready in October, your holidays will be much less stressful and much more profitable.
Create a comfortable, inviting atmosphere for your guests. In your boutique, select simple holiday décor that complements your retail products, diffuse your signature seasonal scent, and offer complimentary wrapping to make gifting easy. While guests are in the relaxation area, serve a special holiday tea to comfort and refresh.
4. Offer holiday specials.
This is one of the best seasons to gain new clientele. A great way to encourage your guests to gift your services is by offering gift specials. For a limited time only, offer a series of treatments at a substantial discount and with the purchase of the series, throw in a gift card of $25-$50 to use toward a service. For example, a $120 facial can be sold in a series of 5 services for $500, a total savings of $100 for your client plus a gift card they can give to a friend to use in your spa! It's a great way to ensure repeat business and gain a new customer.
It's especially important during the hustle and bustle of the holiday season to make time for yourself. It may seem easier said than done, but making wellness a priority for yourself and your team ensures good health and happiness.
---
Universal Companies is proud to have a team of experienced spa advisors on staff and welcomes you to consult with our professionals about spa products and supplies, including ingredients, equipment, and retail. Dedicated to the success of spa professionals everywhere, we're grateful to be recognized with the American Spa Magazine Professional's Choice Award, Favorite Distributor of the Year for many consecutive years. (Thank you!)