Building Your "A" Team in the Salon
February 6 • Business Success
By Jan Nordstrom-Arnold, Co-Founder, CND

The "A" Team
The beauty and wellness business is first and foremost a people business. Success depends on attracting, training, and retaining the best people–what I call the "A" Team. This is particularly true in the professional nail industry, where the professional sits directly across the table from the client, engaged in constant and intimate contact. It's an honest, personal relationship that requires excellent interpersonal skills, along with precision technical skills to deliver a superior service that reflects the salon's commitment to quality. Utilize their power of persuasion for everything that's happening in the salon, since the client will see the nailpro every 2 – 3 weeks, which is more often than many other services.
Many full-service salons today are moving their nail tables up front, knowing that a first-rate nail service can be the gateway to deeper commitments from the client. If the mani or pedi is great, then everything else must be held to the same high standard!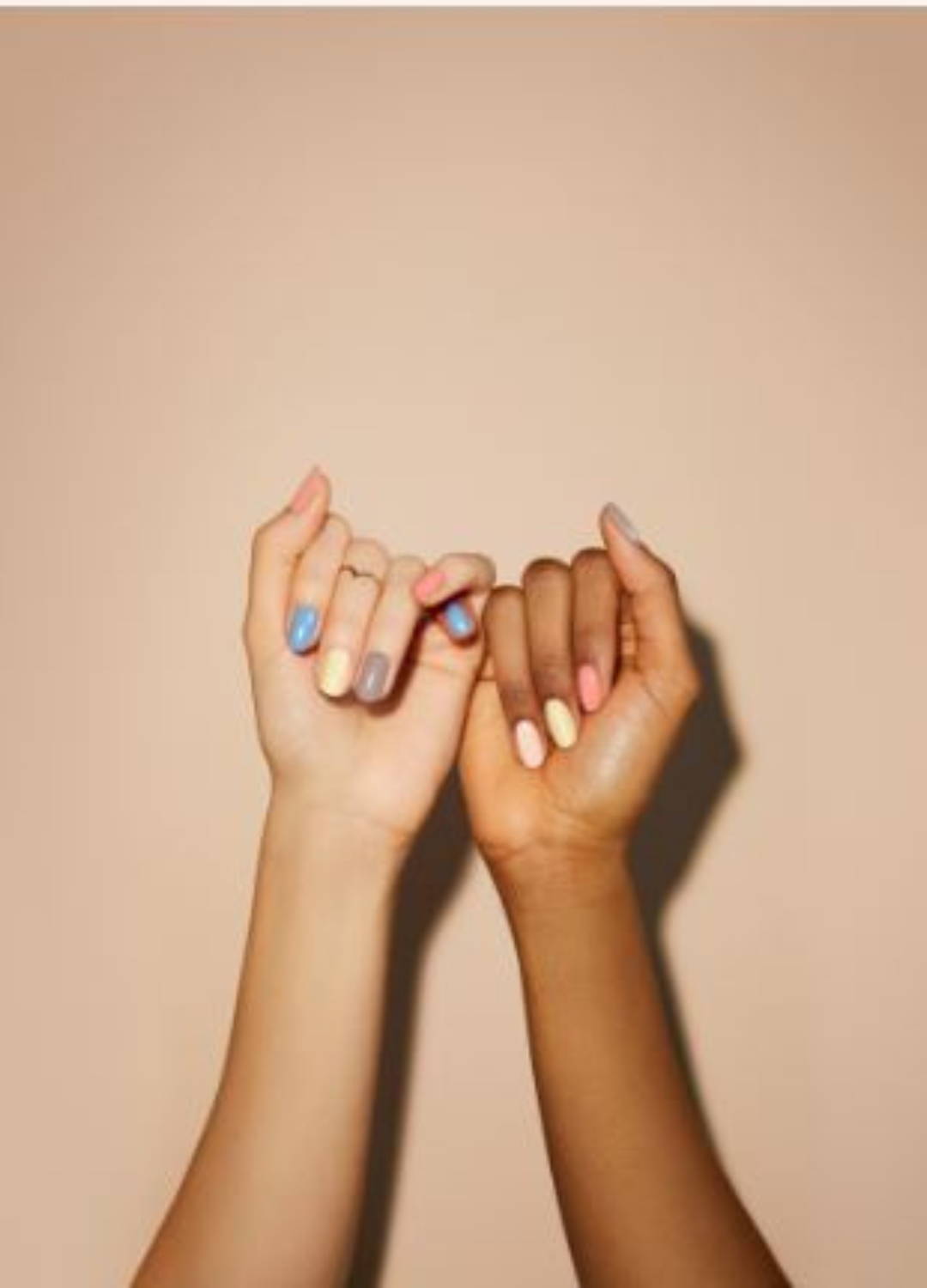 So what should a salon owner do to find and keep these powerful and influential nail pros?
1. Recruitment
Maintain an active relationship with local educators/schools to stay on top of emerging talent. The brightest recruits will light up the classroom, and the best salon owners will keep their eyes on these budding superstars. Develop an early relationship with these students and begin mentoring them before graduation.
What to look for? Passion, personality, and precision.
2. Mentoring
Take emerging talent under your wing and expose them to your salons' culture, vision, and philosophies. Inspire them with the richness of a beauty career in your salon environment. Your early influence will set the course for their future business and creative disciplines. Early exposure to the real salon environment will give them confidence and something to reach for while they're still in school.
How to guide? Expose, teach, and nurture.
3. Facilitating Growth
As the leader of your salon, it's your personal responsibility to facilitate the growth of your team. It's your job to help them reach their goals, which should be set and reviewed annually. This review process is a chance to check in on each team member's progress and set new goals for continued achievement. Put rewards in place for goals met and be sure top achievers grow personally, with appropriate recognition, as well as monetarily, in line with your business success.
How to lead? Communicate, build trust, and share the wealth.
4. Continuing Education
Empower your team with the latest skills, fashion ideas, techniques, and tools. In the nail industry in particular, technology is changing at a rapid pace. Invest in the latest product systems, ensure your team is well educated on the related science & techniques, and refine their skills with group sessions that allow them to confidently adapt to the changes. Acknowledge to yourself that you can't manage what you don't know, so be sure you know what's happening in every aspect of your business.
The key? Stay tuned in and stay involved!
5. Turning a Service into a Treatment
Now that we have skin care treatments for hands/arms and feet/legs with prebiotic complex-containing products such as Pro Skincare, the benefits of the service should always go home for continued benefits. Building the skin's natural biome requires daily care and now the Nail Pro can assure long term and continued results from what starts in the salon. This is the daily beauty regimen the client never knew they needed, until they experience the treatment in the hands of a trained pro. Provide training for the entire salon, to be sure the right products go home after service.
How to maximize a salon treatment? Educate, expose, and insist on daily home care.
6. Building Business Outreach
Today, clients are searching Instagram, TikTok and even Pinterest to find the hottest seasonal nail looks and the best pro to deliver them. A great nail professional will adopt the discipline of photographing every service they create and posting these daily. This portfolio serves as inspiration for existing clients to plot their next nail look, as well as attracting new clients to the salon for directional and elevated designs. Help set up your nail pro with the correct lighting and back drops and do a practice session to capture the most flattering angle for the photos. They should always ask the client for permission to take the photo and to post it (while keeping the client anonymous) and be sure to promote both the salon as well as themselves for proper appointment booking and follow-up.
How to expand reach? Take a great shot, consistently post, and always follow up!
7. Celebrate
Celebrate your team's success, reward hard work and have fun with your achievements! Often, we forget to celebrate each other and our collective success. Stoke the passion by building a professional family based on trust, teamwork, and recognition. When is it needed? Strategically plan times to gather, and spontaneously surprise your team with small tokens of appreciation. Sometimes individual recognition or a personal thank-you can serve as simple but meaningful rewards

Building and retaining an "A" Team that can deliver top-tier services to your clients requires a commitment from you as well. Show your team the same compassion, openness, and respect you ask of them, and you will reap both personal and professional rewards from a blossoming business!

---
Universal Companies is proud to have a team of experienced spa advisors on staff and welcomes you to consult with our professionals about spa products and supplies, including ingredients, equipment, and retail. Dedicated to the success of spa professionals everywhere, we're grateful to be recognized with the American Spa Magazine Professional's Choice Award, Favorite Distributor of the Year for many consecutive years. (Thank you!)