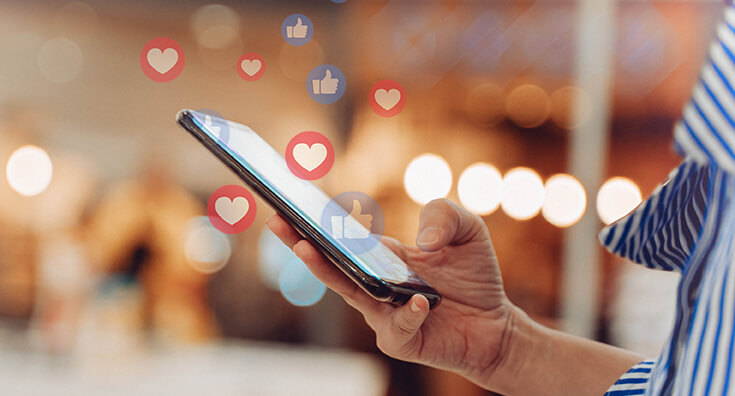 Spa Marketing: 5 Steps to Social Media Success in Your Spa
How does social media fit into marketing your spa? Maybe you see networks such as Facebook or Twitter as ways to advertise your spa's latest body treatments or retail products to potential customers. Maybe you use them to stay in touch with your current clients. Maybe you're still staring at an empty business page, unsure of your goals and how to get started. No matter where you are, remember: It's a new year, and it's always the right time to improve your social media. Going back to basics is one way to do just that.
5 steps to making your spa's social media successful
From Facebook and Twitter to Instagram and Snapchat, social media is one of the easiest ways to connect with customers in the spa industry. This type of marketing allows spas and salons to share information with existing and potential customers. Here are 5 steps to making sure your spa's social media is successful this year. If you're already on this path, these steps are worth revisiting. If you're new to this, you'll find the tools to use social media in your spa successfully.
Think about the spa industry professionals who've inspired you along the way. They didn't find success without setting concrete goals. This is your chance to figure out why social media matters to you and your business. Do you want to strengthen relationships with your current clients? Do you want to attract new customers? Decide what will move your spa forward, and start there. You don't have to figure it all out at once! Social media marketing is ever-changing, which gives you the chance to grow with it.
2. Determine your bandwidth.
This step can be the stumbling block or the key to social media success. Who will manage your social media plan? For example, the number of employees available to post to social networks in a hotel or resort may be different from a day spa or independent massage therapist. The amount of time an employee has to devote to social media may vary, too. Through honest reflection and discussions with your staff (even if it's only you!), you can scale your goals to fit your business.
Set aside time each month to plan your posts. Depending on your bandwidth, you might post five or six times a week or once or twice a week. Whatever your posting rhythm, keep track of your schedule with a simple, monthly calendar. Physical or digital, the choice is yours. From sharing behind-the-scenes photos of your staff to posting tips about lash and brow maintenance in between visits, your posts should allow your followers to get a feel for why you are in the spa industry, who you are, and what you can offer.
You've created your content and followed your posting schedule. Now what? You'll want to see how your posts have performed. If crunching numbers makes you cringe, don't worry. Social networks such as Facebook, Twitter, Instagram, LinkedIn, and Pinterest have built-in analytics dashboards. Simply put, they do the work for you! Each dashboard is different, but generally, you'll see statistics on the number of people who've seen, reacted to, or commented on your posts, and the times when your users are most active.
5. Refine, refine, refine.
You should be finding your rhythm—seeing the types of posts your followers like and comment on, as well as when they're most active. Now, it's time to take what you've learned and adjust what and when you're posting. For example, you might find that your followers respond most to posts that contain skin care tips and a photo showing one of these tips in action. To keep that momentum going, you might try featuring that type of post more frequently. With followers' feedback at your fingertips, the potential for social media success in your spa is unlimited.
We want to follow your journey! Share your experiences of marketing your spa through social media by following and tagging Universal Companies on Facebook and @universalcos on Twitter and Instagram.
---
Universal Companies is proud to have a team of experienced spa advisors on staff and welcomes you to consult with our professionals about spa products and supplies, including ingredients, equipment, and retail. Dedicated to the success of spa professionals everywhere, we're grateful to be recognized with the American Spa Magazine Professional's Choice Award, Favorite Distributor of the Year for many consecutive years. (Thank you!)