Building a Lash & Brow Bar Clients Can't Resist
Clients will beat a path to your door for beautiful brows. If you already have them in your spa or salon, they'll make a detour for fabulous lashes before leaving. Have you set up your lash and brow bar yet?
There are five great reasons to add lash and brow services to your menu:
In high demand

Easy to learn

Requires a small investment with great ROI

Utilizes very little space

Guarantees extra revenue
While you can offer clients lash and brow services in treatment rooms, setting up a lash and brow bar creates excitement and visibility. The creative promotions for these specialized service areas are endless.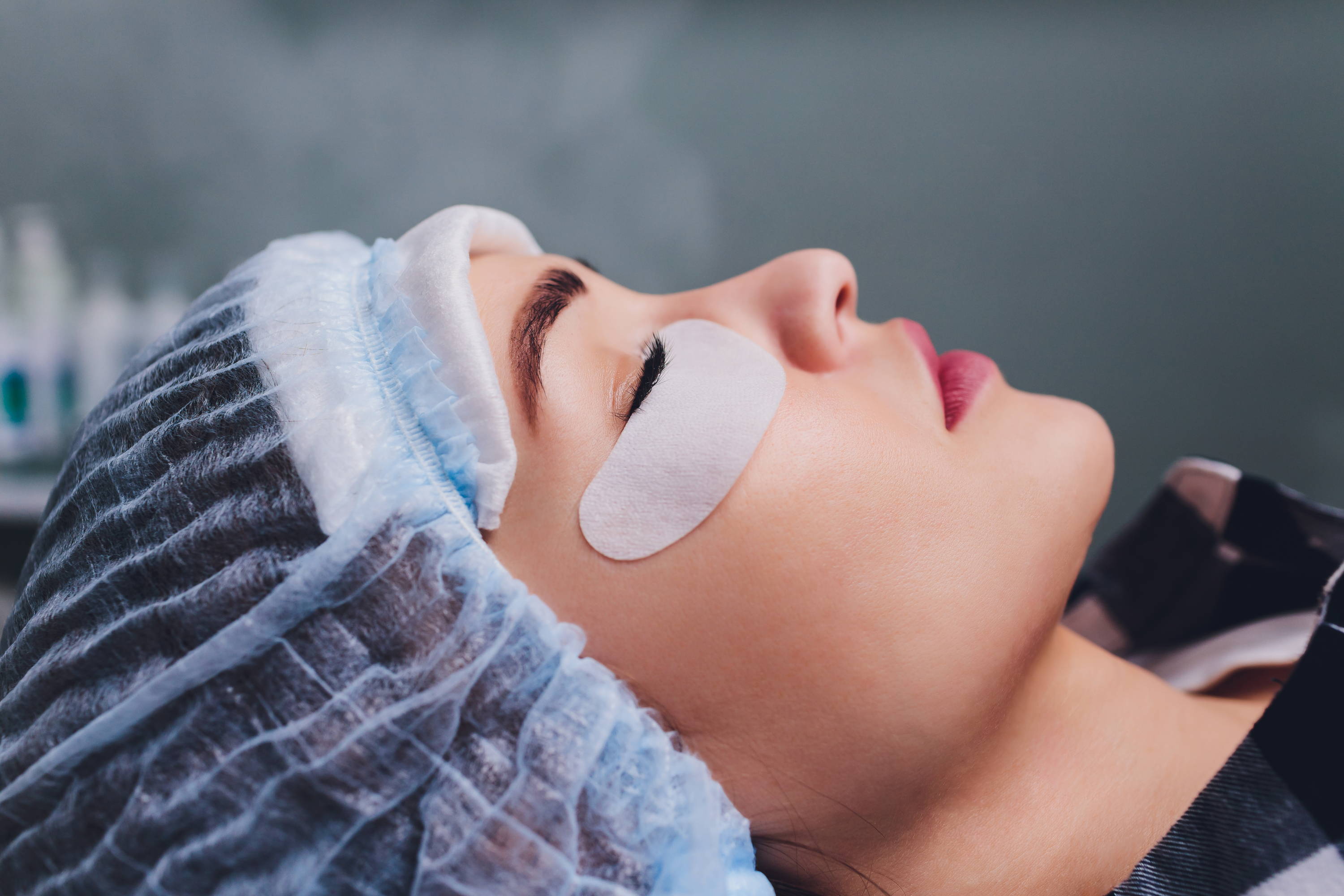 They may be currently trending, but lash and brow bars aren't new. Melisa Petty and her business partner Shanel Poe opened The Brow Lounge in Greensboro, North Carolina in 2007. They had worked in the waxing business together before. Because they both enjoyed making eyebrows beautiful and liked working as a team, it was an easy decision to start their own business. The first business proved successful enough for them to open a second location several years ago to serve the Lake Norman, North Carolina area.
The Brow Lounge offers clients perfectly shaped brows, along with a full menu of other beauty services, including facial and body waxing, eyelash extensions, lash and brow tinting, and organic spray tanning. Privately labeled brow stencils and powders, tweezers, brushes, and mascara can make up your retail offerings.
For those looking to open their own lash and brow bar, Petty has three key pieces of advice:
Have your client base already built up before you begin

Specialize and be really good at what you do. It's hard to be great at a lot of different things

Put on a happy face
"Today we had a client tell us, 'I love coming here because everyone's always so happy and positive,'" Petty relates. "That's what we like to hear, because we always want to provide a good environment and for our clients to feel great about themselves when they leave."
10 Tips for Setting Up a Lash & Brow Bar
1. Establish your fabulous clientele.
Ensure there's enough interest to sustain services before launching a Lash & Brow bar.
2. Specialize your skills.
Guarantee client retention by being really good at what you do.
3. Design a simple menu.
Have an easy-to-read menu that's short, sweet, and fun!

(We can help with menu inspirations and training.)
4. Be the expert.
Take client preferences into account, but offer your knowledge and make suggestions.
5. Welcome walk-ins.
Lash and brow services are often quick impulse services that shouldn't require an appointment.
6. Invest in attention-grabbing visuals.
Before and after pictures are dramatic and persuasive. Display them onsite and share them online!
7. Stock your retail selection.
Take-home products help maintain results and customer satisfaction.
8. Demo your products.
Engage clients and boost retail sales!
9. Offer DIY workshops.
Clients will gladly trade YouTube tutorials for a free lesson with the pros!
10. Have fun!
Clients will gravitate towards a happy environment so enjoy what you do!
Now that you know why you need a lash and brow bar and how to create one, what else do you need? Fortunately, you don't need a lot of supplies. Here are a few of our favorite products that make setting up your lash and brow bar easy, putting you on the road to success:
Lash & Brow Kits
These easy, all-inclusive kits contain everything needed to add a new lash or brow service to your lash and brow bar, without making a large investment.
Intensive® Professional Kit – This kit offers all of the products, promotional materials, and supplies to immediately generate revenue. It includes enough product for 150 services, with a potential revenue of up to $5,200!
MUD, The Perfect Brow Pro Kit – This kit comes with absolutely everything you need to create natural-looking brows for any client! This set of specially selected items provides all the quality tools and product needed to ensure perfect, customizable brow services.
Le Marque Brow Henna Starter Kit – Make brows look fuller with henna tint. This kit contains five shades of brow henna and other treatment supplies. Color may last up to 5 weeks when applied correctly.
VLash® Lash Extension Success Kit – This kit offers the highest quality lash extensions—tapered, polished, and beautifully curled. It includes enough product for 100 services, with a cost per treatment of only $3.25, but a potential revenue of up to $15,000!
VLash Curl Lock Lash Perm Kit – Safe and gentle for even the most sensitive of eyes, easy eyelash perming eliminates the need for daily curling. This kit includes enough products for 30 services, with a cost per treatment of only $4.33 and potential revenue of up to $3,320!
Collagen Pads
These collagen pads are simple to use and product remarkable results.
Prosana® Aqua Collagen Eye Pads – For deep hydration, plumping, and tightening, marine collagen refreshes and revitalizes the skin around the eyes.
Prosana Pure Collagen Eye Pads – Target the eye area with freeze-dried collagen pads that are designed to provide intensive hydration and fight the look of fine lines.
Prosana Crow's Feet Eye Pads – Help diminish the signs of aging by lessening the dreaded appearance of crow's feet. These pads decrease surface wrinkles, deep furrow, and fine lines.
Wax & Tweezers
Plum Smooth® Sweet Plum Soft Wax – Perfect for sensitive skin, including the face and brow area, this wax is designed for use with pellon or muslin waxing strips. This wax pulls the hair, not the skin, for practically painless waxing.
Tweezerman® Stainless Steel Slant Tweezer – Perfectly aligned, hand-finished tips grab hair every time. This tweezer has been the choice of makeup artists, celebrities, and beauty professionals for over 30 years.
---
Universal Companies is proud to have a team of experienced spa advisors on staff and welcomes you to consult with our professionals about spa products and supplies, including ingredients, equipment, and retail. Dedicated to the success of spa professionals everywhere, we're grateful to be recognized with the American Spa Magazine Professional's Choice Award, Favorite Distributor of the Year for many consecutive years. (Thank you!)