Nail File Grits

101
February 26 • Nails
If you're new to performing professional manicures, there's one very important numbering system you'll want to memorize as a nail tech: grit numbers.
We came up with a quick and easy lowdown to help you remember.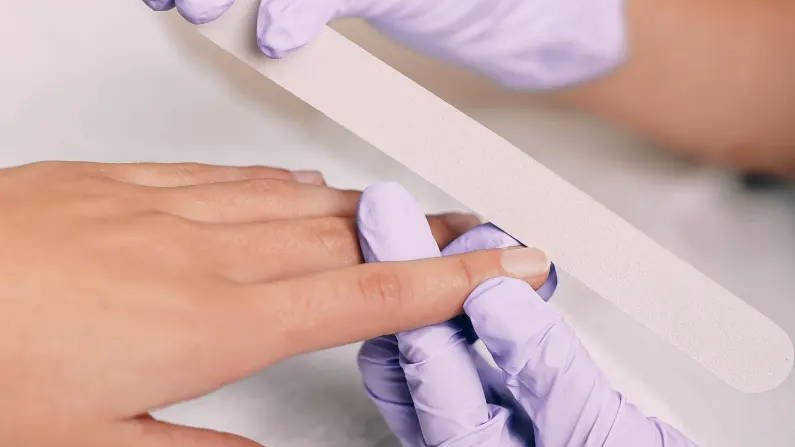 Grit Goals:
High Number = Fine Grit
Low Number = Coarse Grit
80 Grit = Very Coarse
• Best used to remove polish, gel, or acrylics
• Not to be used on the natural nail

100 Grit = Coarse
• Used to shorten the length of nails with or without acrylic
• Or to shape side wall and free edge
150 Grit = Medium Coarse
• Used to shape the nail bed or blend tips onto the natural nail
180 Grit = Medium
• Used to shape the entire nail or nail enhancements such as acrylics
• Used to prep the nail before applying products
• Or to shorten or shape free edge of natural nail
220-280 Grit = Medium Fine
• Used to prep nails before UV gel polish
• Soft enough for natural nail and creates a smooth shine

400-900 Grit = Extra Fine
• Used for finishing
• Removes ridges and stains
• Preps for buffing/shining

Time to shine! Go file and buff those nails 'til they sparkle!
Universal Companies is proud to have a team of experienced spa advisors on staff and welcomes you to consult with our professionals about spa products and supplies, including ingredients, equipment, and retail. Dedicated to the success of spa professionals everywhere, we're grateful to be recognized with multiple industry awards (thank you!) and proud to support the spa industry through mentorship and sponsorship.