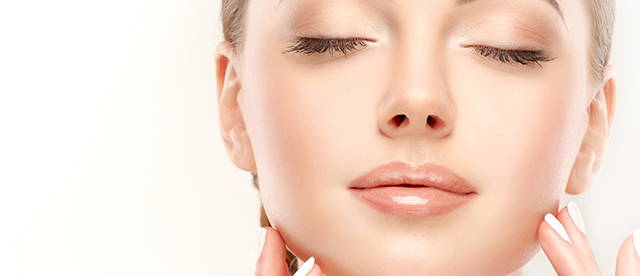 Bellabaci Face Lift Massage
Cost Per Treatment: $6.12
Time: 10 minutes + 40-50 minute facial
What to Charge: $75-$125
This facial is performed with a gentle cupping technique to reduce the appearance of fine lines and wrinkles. Massage with argan, rosehip seed, and coconut oils leaves your skin revitalized and your spirit renewed.
Cleanse the skin using the Deep Cleanse Pro Mitt. Take care to wipe off any eye makeup. Remember, no cleanser is to be used on the mitt. Follow by cleansing the client's skin with your cleanser of choice, giving the client a spa facial experience.

Apply 1 drop of Renew Concentrate to your hands and gently use pressure point therapy to apply it to the temples, under the eyes, and lymph nodes under the jaw line.

We recommend finishing the massage on the right side of the face before repeating procedure on the left side of the face. This gives you the opportunity to show the client improvement with a mirror. You may want to help the client sit up if he/she is not in a deeply relaxed state.

Follow by applying the Skin Get a Life Professional Oil to the full face. Using the Soft Facial and Soft Bambino Cups, perform facial cupping massage, beginning with lymphatic drainage massage. Then focus on massaging areas of sagging and wrinkles, such as the forehead, below the eyes, nasolabial folds, jowls, and double chin.

End with effleurage to work in any excess oil or remove oil with the Deep Cleanse Pro Mitt.