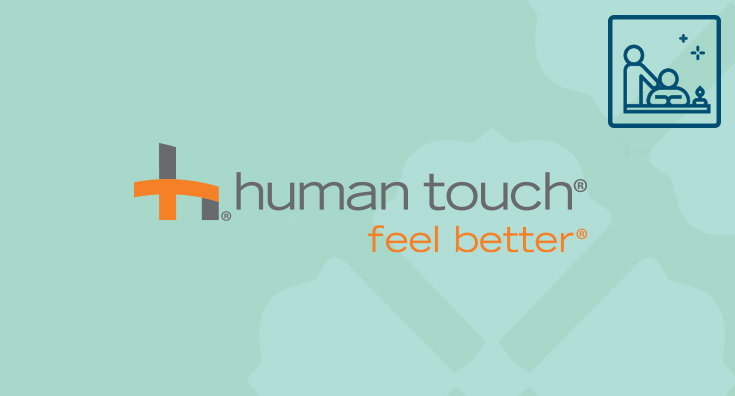 Super Novo Massage Treatment
Menu Description:
Change the way you experience wellness with this customized service that delivers 3-dimensional massage throughout your entire body. Choose from a variety of advanced programs to fit your needs as you feel the smooth glide of the recline sweep you back into a perfect state of relaxation.
Cost Per Treatment: $0.82
Time: 30 minutes
What to Charge: $30
Optional Service Enhancements:
Perform client consultation and ask the client if they have any questions. Go over the Human Touch Novo Chair service features and benefits.
Empower your client to decide what they want to experience or address in their Human Touch Novo Chair services. Create a safe place where the client feels open in providing feedback on their comfort during the treatment, in regards to temperature, pressure, music, body positioning, etc.
1. Greet clients with warmth and gratitude and have them sit comfortably in the chair.

2. Guide the client through the controls and settings for each wellness experience option. Let the client know where to exit once the service is complete.

3. Once the client has chosen their wellness experience and has a clear understanding of how to operate relevant settings, you may depart the room or area.

4. Be sure to check back with your client periodically to ensure that they do not have any questions or require assistance.

5. After the client has departed the chair, offer them a glass of water or the spa's preferred wellness beverage to enhance their vitality and aid in internal detoxification.

6. Follow up with your home care recommendations.