Amplify Your Facials With Masks!
Skin Care
Because masks are popular on social media, there's never been a more exciting time to add them to your menu! Working masks into your existing facial protocols is an easy way to differentiate your treatments, boost revenue, and increase efficacy.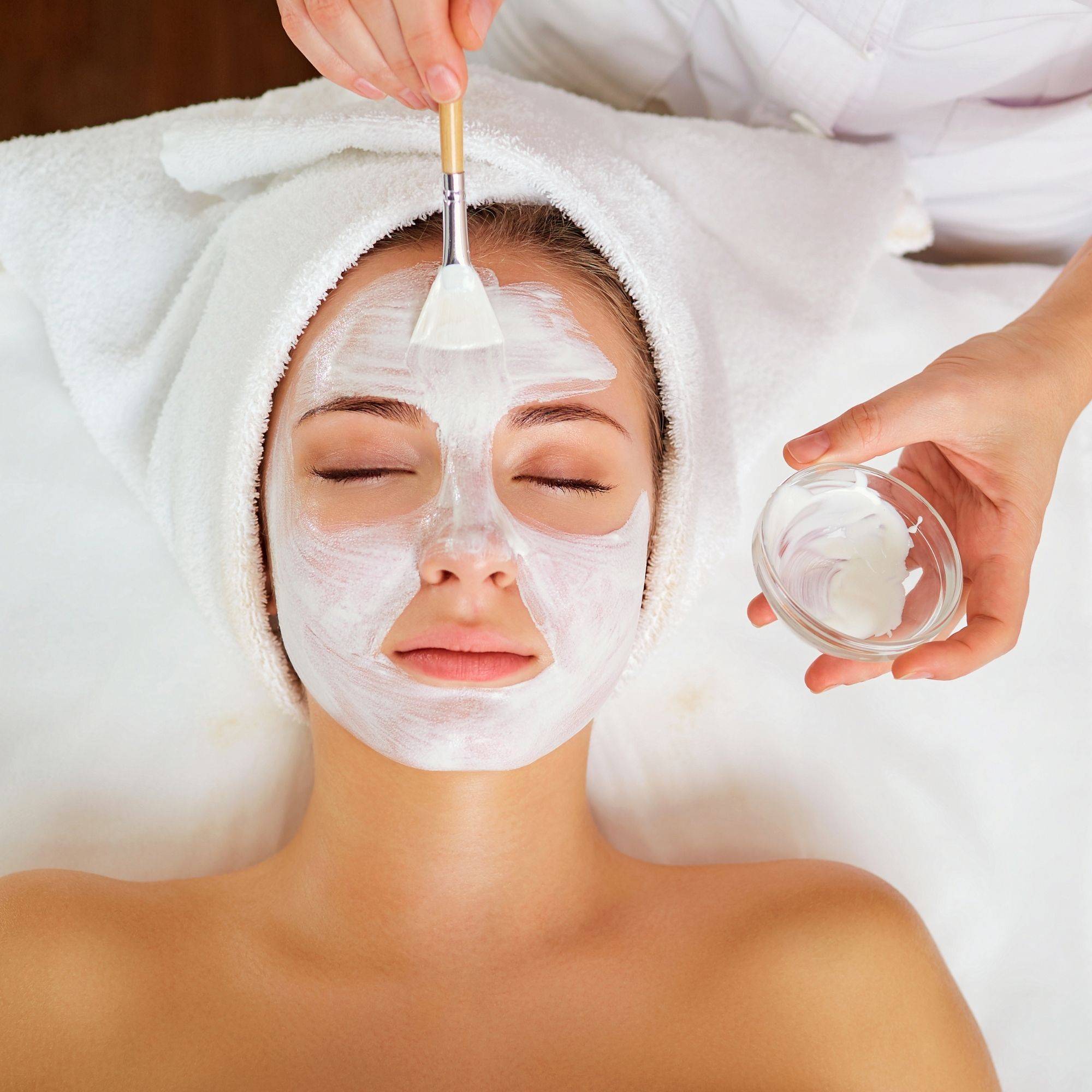 Traditionally, a mask is a cream-based product that's applied to the face. While this type is still very popular, there are now other varieties available, such as sheet, gel, targeted, and modeling masks:

Sheet Masks: These multitaskers feature effective plant-based ingredients ranging from avocados to watermelon. Types of sheet masks include hydrophilic gel, pure collagen, cryogenic, transdermal, and organic.
Example: The Diamond Collagen Mask, suitable for all skin types, softens the appearance of fine lines and wrinkles and has a lovely translucent lavender color.
Facial Gel Masks: These multipurpose masks can be brushed on the face, mixed into powder masks as a booster, or used as a conductor gel for treatments like high frequency, IPL, ultrasonic, and laser.
Example: The Sensitive Transforming Gel Mask contains chamomile oil and aloe to calm the skin post-laser, microdermabrasion, chemical peels, or sunburns/windburns.
Targeted Pads / Masks: Created to address specific concerns and shaped to conform to certain areas of the face, these make great add-ons!
Example: Clients who have crow's feet would benefit from the Crow's Feet Eye Pads during facial treatments.
Modeling Masks: These versatile peel-off masks can be used with or without gauze.
Examples: The Lightening Soft Modeling Mask and the Vitamin C Soft Modeling Mask are great for brightening sun damaged complexions.
With so many varieties and unique choices, don't limit your skin care treatments to just one. Multi-mask!

You may also increase your revenue by offering signature holiday treatments with masks. For example, target the eyes with the Crow's Feet Collagen Eye Pads, the lips with Lip Collagen Mask, and then layer a luxurious chocolate or pumpkin sheet mask over the face. Here are a few more seasonal ideas:
Increasing your revenue is as easy as incorporating masks into your services. And for those clients who are hooked on social media—offer them an incentive to take a picture of the mask treatment and post it to their favorite account.
We'd love to hear from you! Have success stories or ideas? Share them with us on Facebook, Twitter, and Instagram! Tag us using #MustLoveMasks.
---
Universal Companies is proud to have a team of experienced spa advisors on staff and welcomes you to consult with our professionals about spa products and supplies, including ingredients, equipment, and retail. Dedicated to the success of spa professionals everywhere, we're grateful to be recognized with the American Spa Magazine Professional's Choice Award, Favorite Distributor of the Year for many consecutive years. (Thank you!)