Is Coconut Safe for Skin Care Despite Nut Allergies?
As a spa professional, you probably use coconut oil in your massage, face, and body treatments. Known for its numerous benefits, it's a popular ingredient in skin care products.1 However, clients with nut allergies may be hesitant to use coconut-based products due to concerns that they might trigger an allergic reaction.2 In this blog post, we'll explore why coconut is safe for skin care for those with nut allergies.
First, it's important to understand the difference between tree nuts and coconuts. Tree nuts include almonds, walnuts, cashews, and pistachios, among others, and they belong to the same botanical family. Coconuts, on the other hand, come from a completely different family of plants.3 Coconuts are classified as a drupe, a fruit with a hard covering enclosing a seed.10 While some people with nut allergies may also be allergic to coconuts, this is not very common.4 In fact, coconut allergies are considered a separate condition from tree nut allergies.5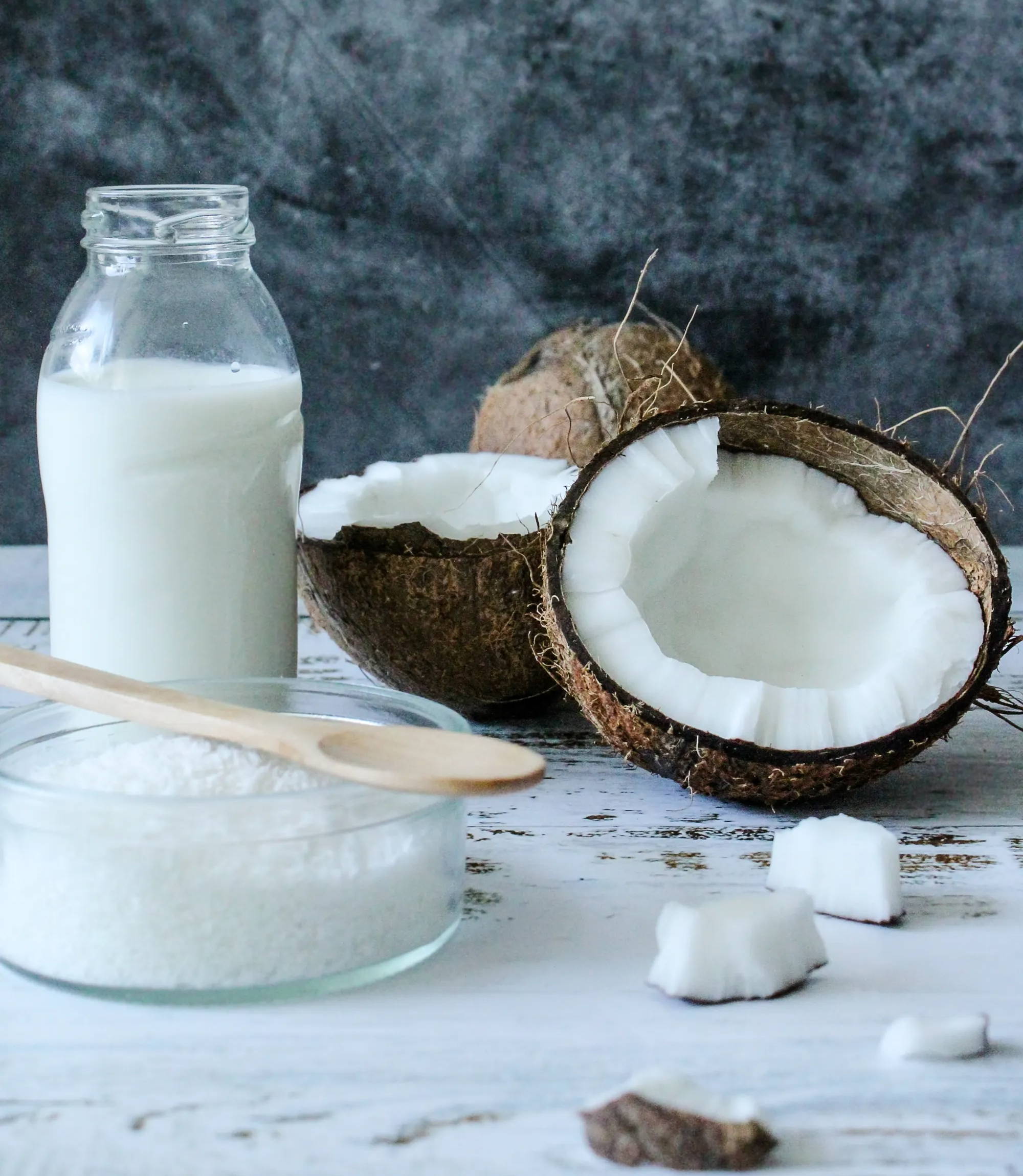 Second, the part of the coconut that's used in skin care products is the oil, not the nut itself. Coconut oil is derived from the meat of mature coconuts, which is processed to extract the oil. During this process, the allergenic proteins that may be present in the coconut meat are removed. Therefore, people with nut allergies can safely use skin care products that contain coconut oil.6
In addition, coconut oil has been extensively studied for its safety in skin care. Numerous studies have found that coconut oil is generally safe for topical use, even for people with sensitive skin. It's been shown to have anti-inflammatory and antioxidant properties, making it an excellent ingredient for soothing various skin conditions, such as eczema, acne, and psoriasis.7
It is worth noting that some people may be sensitive to coconut oil, even if they don't have a nut allergy. In rare cases, it can cause skin irritation, redness, or itching. If you're unsure whether you or your clients are allergic or sensitive to coconut oil, it's recommended to do a patch test. Apply a small amount of the product to a small area of your skin and wait for 24-48 hours to see if any reaction occurs.8
In conclusion, coconut is safe for skin care for those with nut allergies, as long as they aren't allergic to coconut itself. Coconut oil is a widely used ingredient in skin care products and has numerous health benefits for the skin. However, if you have any doubts or concerns, it's always best to consult with a healthcare professional before trying a new skin care product.9
---
        1. Binic, I., Lazarevic, V., Ljubenovic, M., Mojsa, J., & Sokolovic, D. (2013). Skin aging: natural weapons and strategies. Evidence-based complementary and alternative                           medicine, 2013, 827248. doi: 10.1155/2013/827248
2.   Sicherer, S. H., Munoz-Furlong, A., & Sampson, H. A. (2004). Prevalence of seafood allergy in the United States determined by a random telephone survey. Journal of                 Allergy and Clinical Immunology, 114(1), 159-165. doi: 10.1016/j.jaci.2004.04.018

3.   Shafique, S., Akram, W., & Anjum, F. M. (2017). Coconut oil: A review of potential applications. Journal of the Science of Food and Agriculture, 97(9), 3204-3212. doi:                     10.1002/jsfa.8352

4. Sampson, H. A. (2003). Update on food allergy. Journal of Allergy and Clinical Immunology, 111(2), S540-S547. doi: 10.1067/mai.2003.124

5. Turner, P. J., & Baumert, J. L. (2015). Food allergen immunotherapy: Current status and prospects for the future. Journal of Allergy and Clinical Immunology, 135(1), 3-13.         doi: 10.1016/j.jaci.2014.09.008

6. Varga, E. M., & Sturm, G. J. (2014). Coconut allergy in patients with food allergy. International Archives of Allergy and Immunology, 165(1), 1-9. doi: 10.1159/000365031

7. Evangelista, M. T., Abad-Casintahan, F., & Lopez-Villafuerte, L. (2014). The effect of topical virgin coconut oil on SCORAD index, transepidermal water loss, and skin                   capacitance in mild to moderate pediatric atopic dermatitis: a randomized, double-blind, clinical trial. International Journal of Dermatology, 53(1), 100-108. doi:                           10.1111/ijd.12339

8. Rele, A. S., & Mohile, R. B. (2003). Effect of mineral oil, sunflower oil, and coconut oil on prevention of hair damage. Journal of Cosmetic Science, 54(2), 175-192.

9.   American Academy of Allergy, Asthma, and Immunology. (n.d.). Food Allergy: Coconut. Retrieved March 24, 2023, from

10. "Is a Coconut a Fruit, Nut, or Seed?," Everyday Mysteries, Library of Congress, accessed March 24, 2023,
      11. Text generated by ChatGPT, March 24, 2023, OpenAI, https://chat.openai.com/chat. Edited for style and content.
---
Universal Companies is proud to have a team of experienced spa advisors on staff and welcomes you to consult with our professionals about spa products and supplies, including ingredients, equipment, and retail. Dedicated to the success of spa professionals everywhere, we're grateful to be recognized with the American Spa Magazine Professional's Choice Award, Favorite Distributor of the Year for many consecutive years. (Thank you!)