ESS AROMATHERAPY
Incorporate 100% pure and
undiluted essential oils into every aspect of the spa and beyond.
The Professional's Choice for Aromatherapy
ESS is more than just aromatherapy products—it's expertise. With a wide range of affordable and exclusive essential oils, blends, and carrier oils, this professional line helps you to become your clients' trusted, go-to aromatherapy expert. ESS encourages you to create unique, signature scents that differentiate your space and can be used to amplify targeted treatments.
Turnkey Marketing Resources
Social posts, email newsletter ideas, how to be found in Google searches, and more. Learn More >
Chat with us or give us a call–we're
happy to help!
Thinking about ESS?
Our advisors can help.
ESS offers everything the professional needs to drive sales with targeted oils and grow client interest. Contact one of our experts to learn how ESS can benefit your spa.
ESS Aromatherapy Resource Center
What's the difference between top, middle, and base notes?
Top notes typically dominate a blend and are the most noticeable up-front. Top notes are also the quickest to evaporate. Popular top notes include: Citrus oils (lemon, orange, bergamot) and minty, medicinal oils (peppermint, eucalyptus, wintergreen).
Middle notes arise after a few minutes and give a well-rounded body to blends. These aromas usually evaporate after 4-5 hours. Popular middle notes include: Floral oils (roman chamomile, geranium, lavender) and herbal/woody oils (rosemary, oregano, pine).
As the name implies, base notes serve as the foundation to a blend, giving it stability. These aromas are slowest to evaporate, sometimes taking a few days. Popular base notes include: frankincense, myrrh, patchouli, and sandalwood.
Are the organic oils certified?
Yes! All organic oils are certified by The Soil Association, the UK's largest and oldest organic certification body. Oils can be traced back to the farm where the plant was grown,
through each stage of production, and finally to the beautifully finished product.
Many of the organic farms have been visited to ensure that the high levels of quality
and purity are maintained.

Does ESS offer steam room oils?
Yes! ESS Steam Room Oils are specially formulated so they disperse more easily and eliminate clogging and corrosion of your equipment. You can choose from lavender and eucalyptus. Each 1 kg bottle dilutes to make about 9 gallons.
Are facial massage oils available?
Yes! ESS skin-nourishing blends utilize the best possible carrier and essential oils to match your clients most common skin care concerns: Anti-Aging, Normal/Dry, Oily/Combination, and Sensitive.
Protocols
From exfoliating treatments to pregnancy massage, these protocols offer an array of aromatherapeutic benefits for your clients.
This luxurious treatment starts with an exfoliating scrub, featuring a harmonious blend of French sea salts, soothing aromas of lavender and chamomile. Post-exfoliation, your client will enjoy an aromatherapeutic herbal moor mud bath, beautifully scented with meditative essential oils.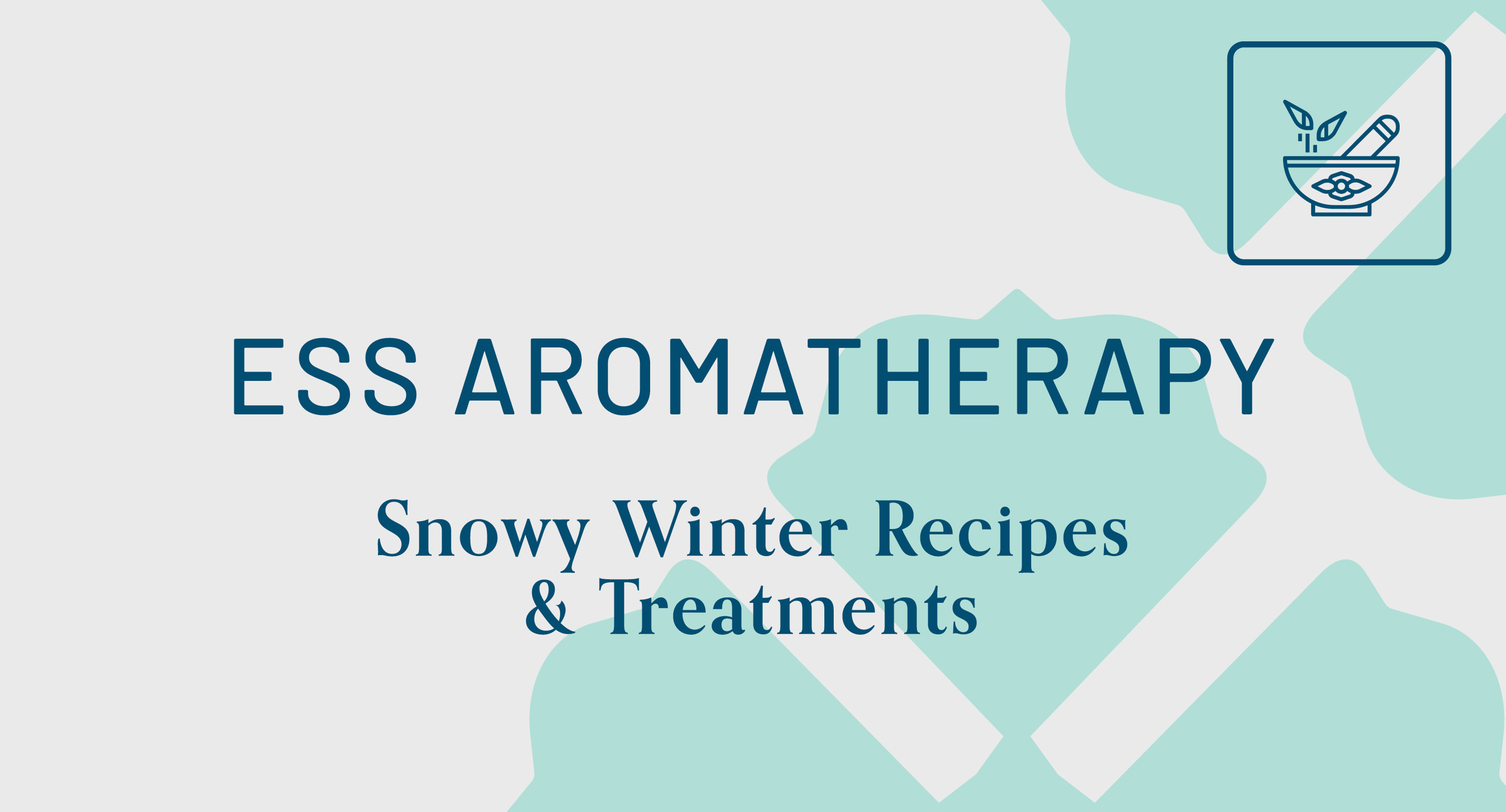 Clear winter-weary minds with this refreshing blend of warming essential oils.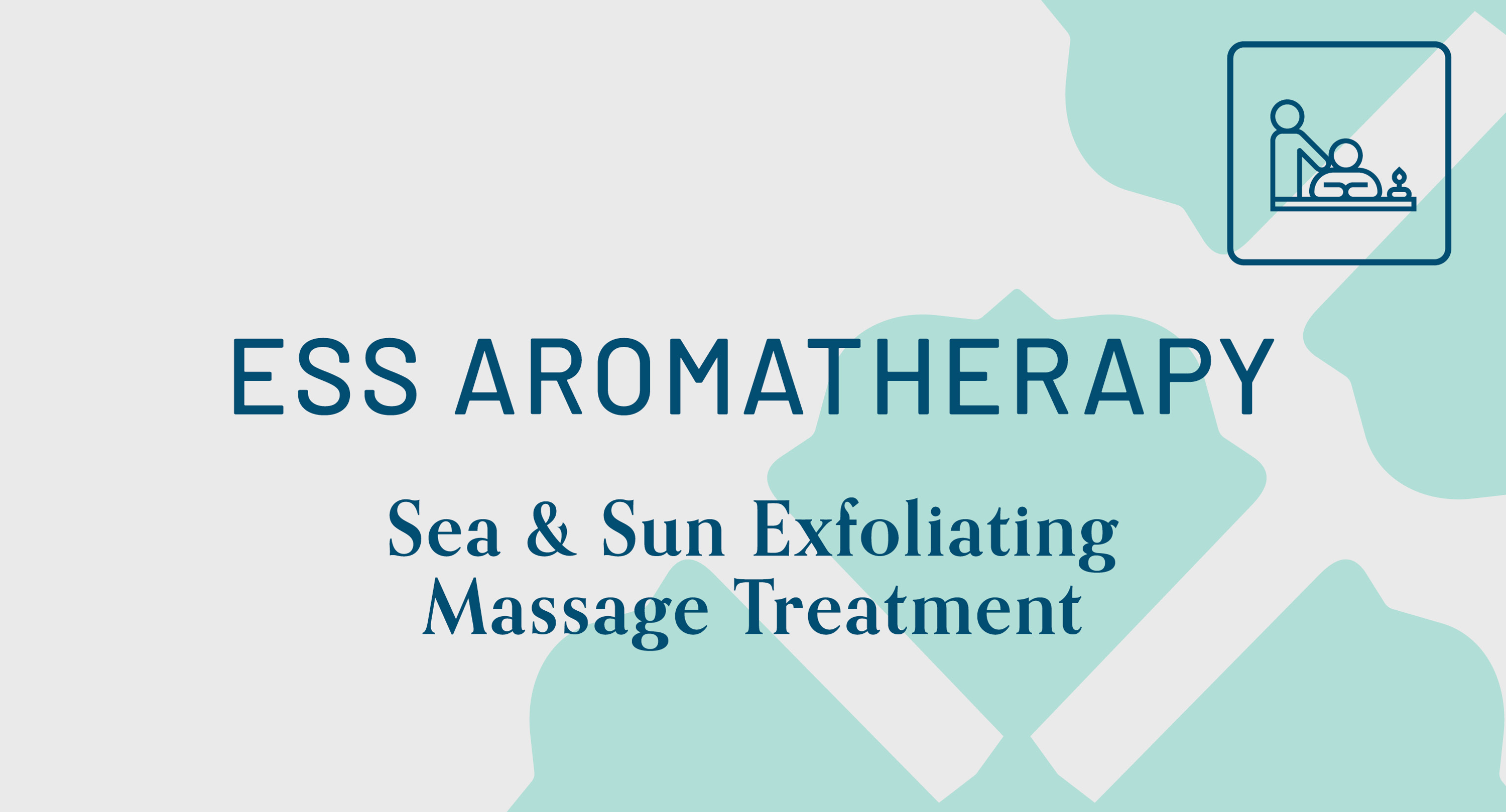 This exhilarating treatment begins with a French sea salt and sunflower exfoliation, infused with a vibrant blend of essential oils to invigorate the body. After exfoliation, clients will enjoy a revitalizing blend of refreshing peppermint and sunflower oil to cool and soothe tired muscles.
This oil feels wonderful on aching joints and muscles.
Making Scents of Aromatherapy for Men
Catering to male spa clients requires minor adjustments, but it's mostly a matter of tweaking your professional product and retail selections to have a more masculine appeal. This is particularly true when it comes to aromatherapy. See blend ideas and retail tips in the article!
Enhance Pregnancy Massages with Aromatherapy Blends
These ideas give you an excellent opportunity to encourage your expecting clients to relax and de-stress with an aromatherapy prenatal massage using ESS® Aromatherapy essential oils that are considered safe to use during pregnancy.
3 Easy Massage Add-Ons
Service enhancements can be easy to introduce, and they can increase your overall price per treatment and your client's satisfaction. This article reviews three often cited client concerns with add-on suggestions.
FREE Ready-to-Use Web Tools
Engage your current customers and drive more traffic to your website with ready-to-use marketing materials for web and social media.

• Social Posts & Email Content
• Set Up "Aromatherapy Near Me"
• Google Ads
• SEO Terms and More!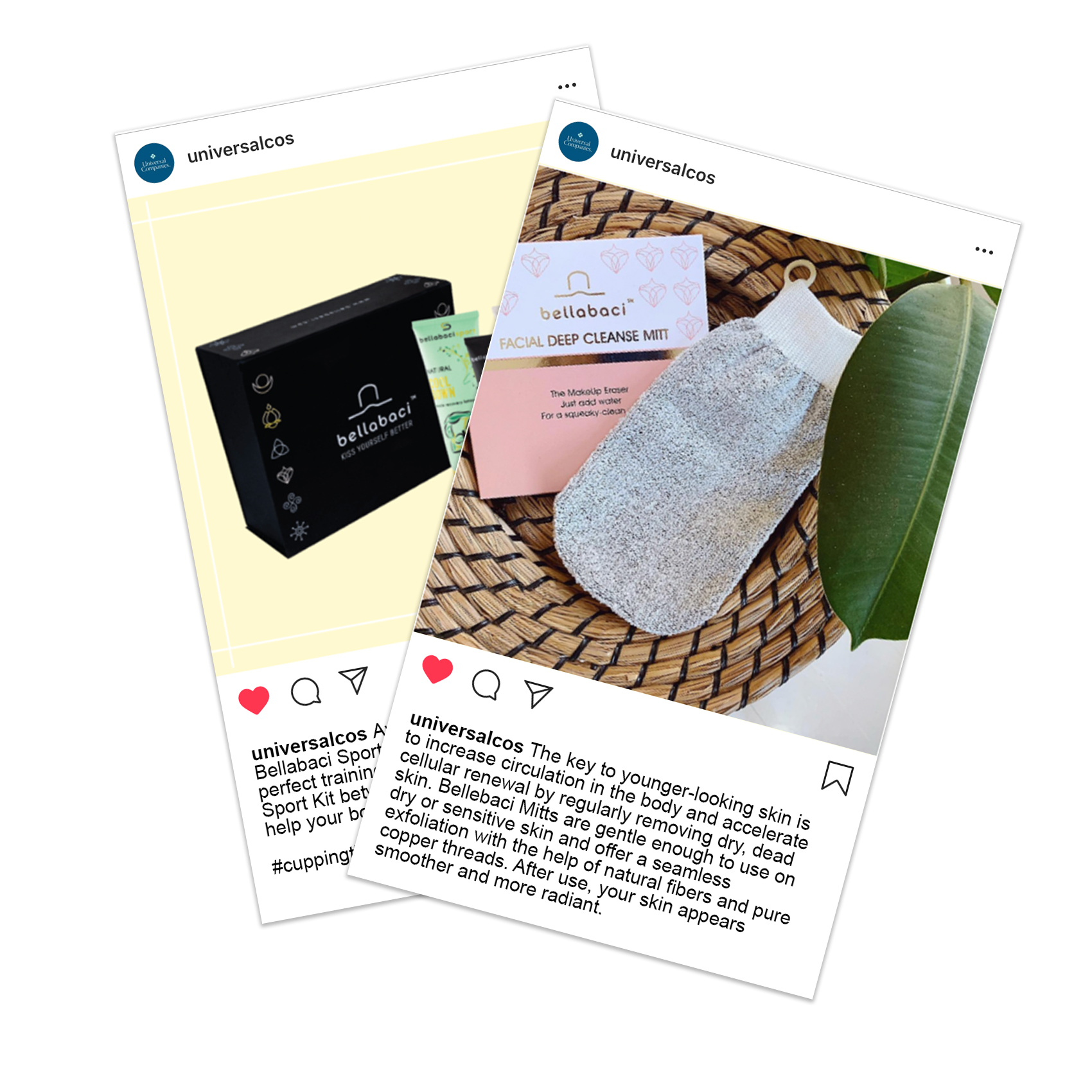 How to Get Your Free Web Tools
If you're ready to open an order for this brand or if you already offer it at your spa, contact us to receive your FREE toolkit.