Awards and Recognition

Professional's Choice Award Favorite Distributor of the Year since 2005.

For several years running, Universal Companies has been recognized as the "Favorite Distributor" in the American Spa Professional's Choice Awards, a standard for recognizing excellence in the spa industry.

Universal Companies also sponsors and belongs to a number of national and local organizations. We're pleased to contribute to the spa industry in areas such as sustainability, education, and beauty, and to partner with local business organizations.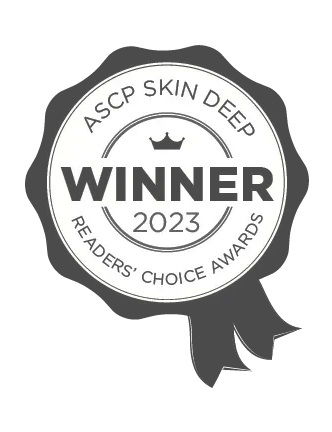 ASCP Skin Deep Readers Choice Awards
Green Spa Network
2013 Leadership in Safe Cosmetics - Lisa Sykes
2014 Visionary Award - Marti Morenings
2015 Tara Grodjesk Dedicated Contributor Award - Lisa Sykes
Silver Guiding Star Sponsor of GSN
2019 Platinum Sponsor of GSN
Green Spa Network Board of Directors
Karen Short (Marketing Committee & Board President)

Lisa Sykes (Co-chair Personal Care Committee, Advisory Council)
American Advertising Federation
(Southwest Virginia chapter) Corporate Member
2014 - Silver Addy - Digital Advertising, Video "Sposh - Spa Crafted Linens"
2015 - Silver Addy - Integrated Campaigns "Sposh: Think of the Possibilities"
2016 - Best in Show and Gold Addy - Audio / Video Sales Presentation "Intensive / Intensive Eyes in 15 Minutes"
2016 - Silver Addy - Out-of-Home Installation "Premier International Beauty Trade Show Booth"
2016 - Silver Addy - Packaging Campaign "Intensive / Dramatically Transform"
2017 - Gold Addy - Packaging "Intensive Trial Kit"
2017 - Gold Addy - Advertising Industry Self-Promotion Film / Video / Sound "SpaMoments Website, Logo, Packaging"
2017 - Gold Addy - Advertising Industry Self-Promotion Film / Video / Sound "Catalog Teaser Video"
2017 - Judge's Choice - Advertising Industry Self-Promotion Film / Video / Sound "Catalog Teaser Video"
2018 - Gold - Integrated Brand Identity Campaign: UCo 2018 Branding
2018 - Integrated Brand Identity Campaign: ViBrowLash
2018 - Logo Design: EMU Omega
Wellness Warrior
Founding Member
Alliance for Massage
Therapy Education
Platinum sponsors of 2017 AMFTE Conference
Allied member,supporting education
Virginia Economic
Development Partnership
Valet Program Graduate - International Trade
DivisionAIM Program Graduate
International Trade Division