Superior Performance & Clinical-Grade Results
Superior Performance
& Clinical-Grade Results

"The industry leading mask"

"The gold standard in LED therapy"

"Best LED face mask for a
salon-standard treatment in 2022"
Supercharge Skincare with
Advanced 7
-in-1 Phototherapy
Featuring a comfortable contoured design, the Déesse PRO offers closer proximity to the skin with the latest in LED face mask technology. It's powered by 77 medical-grade LEDs, delivering 3x more LEDs than other leading consumer-grade LED masks. Plus, it offers 5 wavelengths and 7 targeted treatment modes designed for a wide range of dermatological concerns, including acne, hyperpigmentation, fine lines, and wrinkles.
Sign up for updates:
The Déesse PRO Difference
Extremely versatile, the device can be used as a standalone service, an enhancement, or as a series in treatment packages. Additionally, it has unique features that make it highly effective and profitable.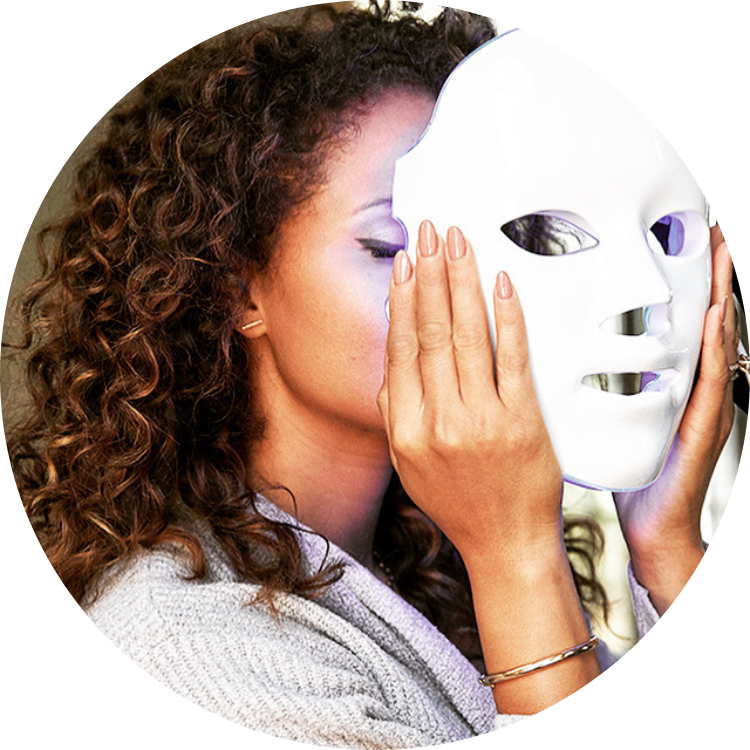 Boost Treatments with 1070 nm
Clinically proven to be the deepest penetrating wavelength used in LED devices to date.

Penetrates deep into the dermis and has a powerful effect on the cells, creating a strong anti-inflammatory response.

The only FDA-cleared wavelength that's regulated for shortened healing times in viral indications.
One Device for a Lifetime of Needs
With 5 wavelengths, the combinations of these and the number of modes enables the device to treat a multitude of skin conditions across a wide range of consumer age demographics (age 15 and up).
This increases the types of skin conditions it treats and the revenue generation for your professional customers.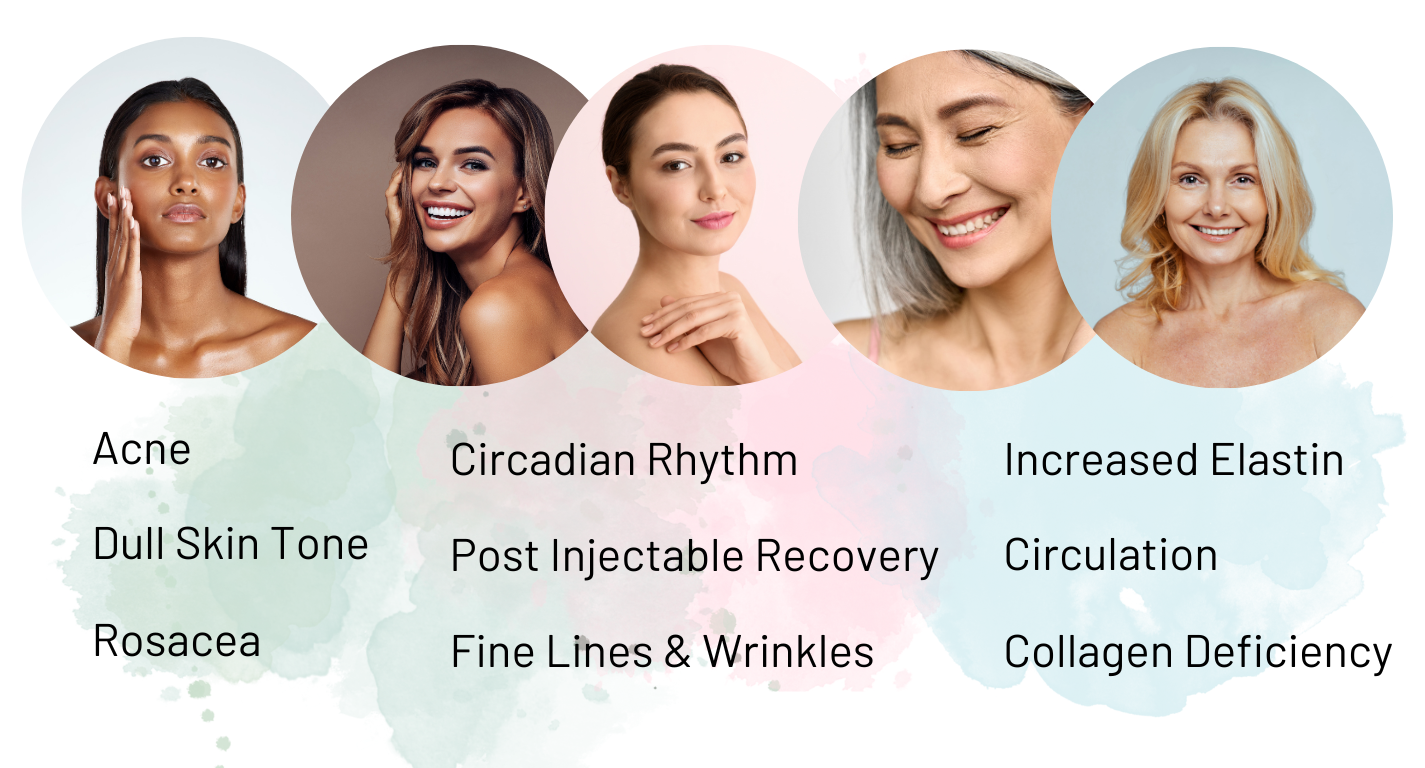 Intuitive Touchscreen Control
You'll love the Déesse PRO 7" touchscreen display for many reasons, including these: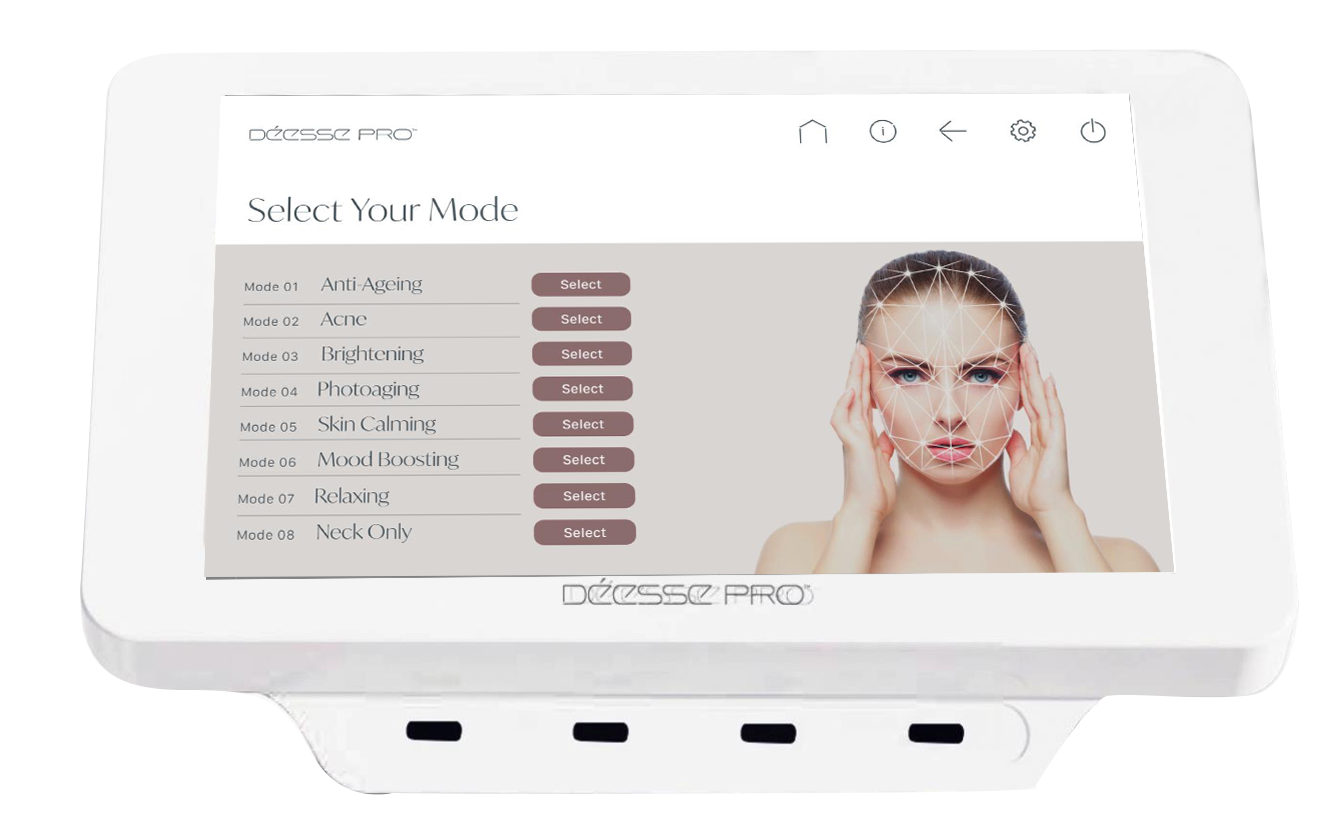 Mode menu offers




7 facial & 2 neck protocols.
Simple layout allows any staff member to easily operate it.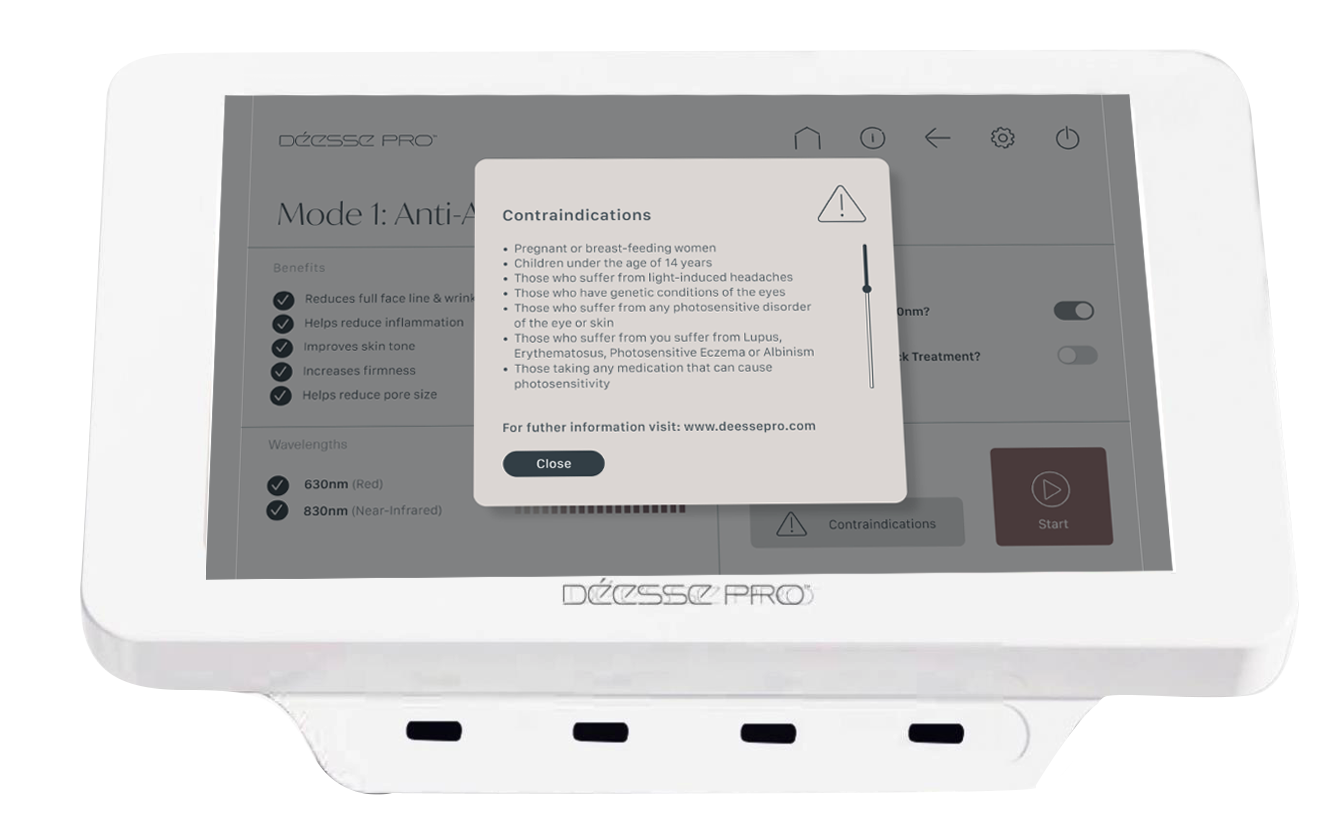 Contraindications are prominently displayed in each mode.
Contact us for more information about Déesse Pro.
Ready to Level Up Your Facials?
Be among the first to provide Déesse PRO phototherapy treatments.
Sign up for updates: