Before you invest in LIVE probiotic skincare, see the results for yourself. Kit includes the 3-step regimen and Longevity Oil.
Restore Skin Health by Balancing the Microbiome
Using a blend of plant-based ingredients and a combination of LIVE probiotics, prebiotics, and probiotic extracts, LaFlore helps nourish, replenish, and balance the skin's microbiome. Unique time-release formulations allow the live probiotics to remain dormant until they're touch activated, so they don't require refrigeration. This innovative line provides optimum skin health for all ages and skin types. All LaFlore products are dermatologist tested and approved. Plus, LaFlore is certified cruelty-free and vegan by PETA.
What you'll find on this page:


Why Live Probiotic Skincare?
The skin is home to billions of beneficial bacteria, known as skin flora. This community is called the skin microbiome. Think of it as an invisible ecosystem that lives on the skin, working to help keep it healthy.
The skin microbiome protects and supports skin by promoting the enrichment of good bacteria, managing the ideal pH, and while delivering nutrients for balance.
Most common skin concerns are related to an imbalanced skin microbiome. Using topical LIVE probiotics is an effective way to instantly replenish beneficial bacteria for balance. LaFlore Live Probiotic Skincare can be used for all ages and all skin types, and it's especially supportive to sensitive, irritated skin.
In order for LIVE probiotics to effectively support the skin microbiome, a supply of energy is needed and must be available. Prebiotics are the source of energy/food needed for LIVE probiotics and your skin microbiome.
Probiotics are living organisms that have nutritional and metabolic benefits. Topical LIVE probiotics provide a boost of beneficial bacteria to the skin microbiome. They also deliver the postbiotics your skin needs to mend and thrive.
Postbiotics are metabolites naturally produced by LIVE probiotics. They include vitamins, AHA, PHA, BHA, amino acids, minerals, short chain fatty acids, micronutrients, antioxidants, and more. They naturally help encourage smooth, youthful-looking skin.
Probiotic Extracts, scientifically known as lysates, are a fluid obtained by the process of breaking LIVE probiotic bacterium apart. Probiotic extracts do not contain LIVE probiotics.
Professional & Retail Products
Backbar and retail work together to create and maintain a healthy skin microbiome. Clients should begin their LaFlore Live Probiotic Skincare treatment at the spa and continue with home care between appointments.
LaFlore yields the best results when the professional protocols are used in conjunction with home care.
Reduce the appearance of fine lines, wrinkles, and dark spots.
Formulated with LIVE probiotics, this serum also contains vitamins, minerals, and peptides for glowing skin.


Wash away makeup and balance the skin microbiome for optimum replenishment and recovery.
Restore critical moisture levels and soothe stressed, dehydrated skin with B vitamins.
Gently exfoliate and slough away dead skin cells using bio-active fruit enzymes.
Soothe, brighten, and fight breakouts with a lovely infusion of turmeric, arnica, and hibiscus.
Enhance radiance while minimizing the visibility of discoloration, puffiness, and wrinkles.
With continued home care between facial appointments, your guests can keep their skin microobiome balanced for a healthy-looking complexion.
Gentle cleanser helps balance the skin microbiome for optimum overnight replenishment.
Made with peptides, this serum reduces the appearance of fine lines, wrinkles, and dark spots.
Rich in vitamin D3, hyaluronic acid, and vitamin C, this soothing complex hydrates and plumps skin.
This botanically rich moisturizing oil blend was developed to soothe, nourish, and brighten skin.
Rejuvenating botanicals target visible dark circles to enhance radiance while eliminating puffiness.
This set contains the complete 3-Step Kit plus Longevity Oil in travel-friendly,TSA-approved sizes.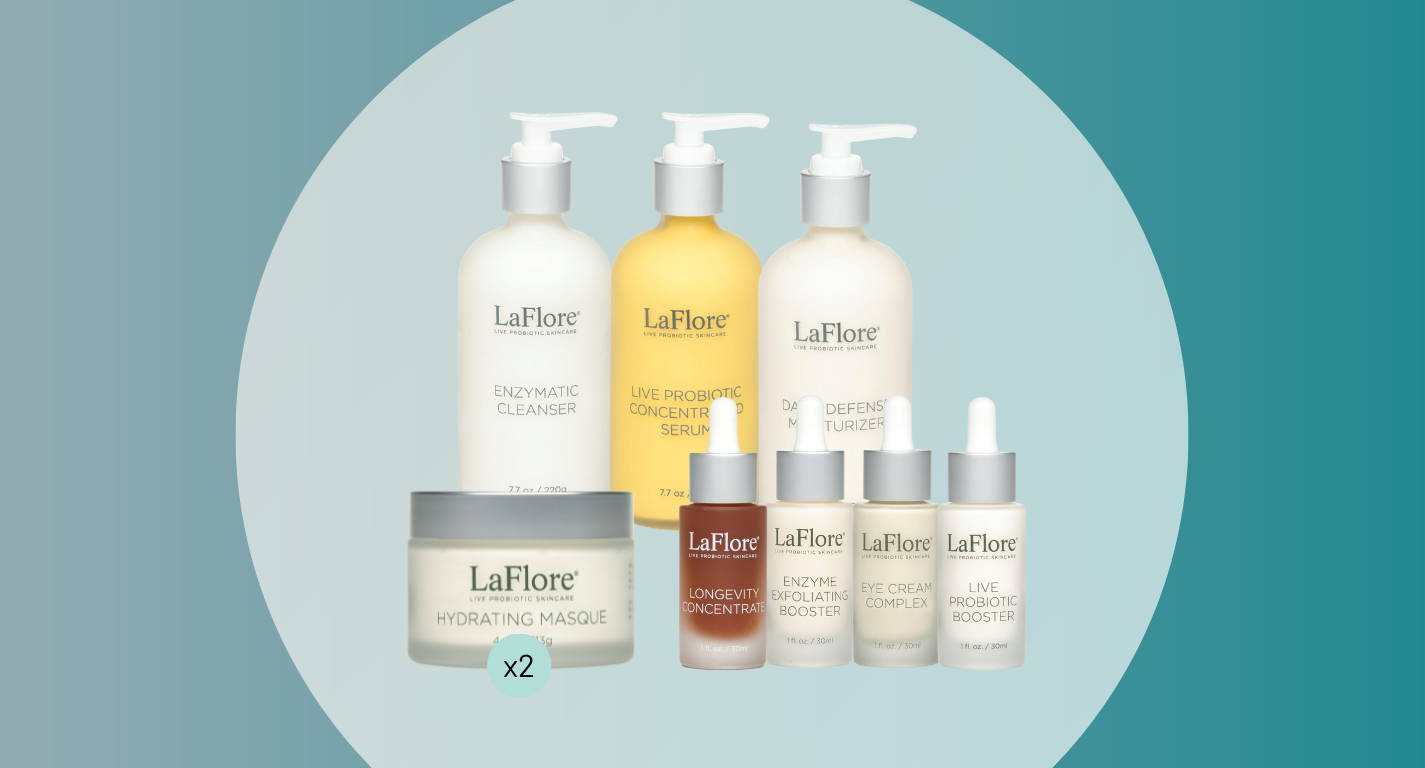 Microbiome Reset Starter Kit
Includes all the products to perform the Microbiome Reset Facial protocol—in under 50 minutes. Accommodates 25 treatments with a revenue potential of $4,125 for a service priced at $165.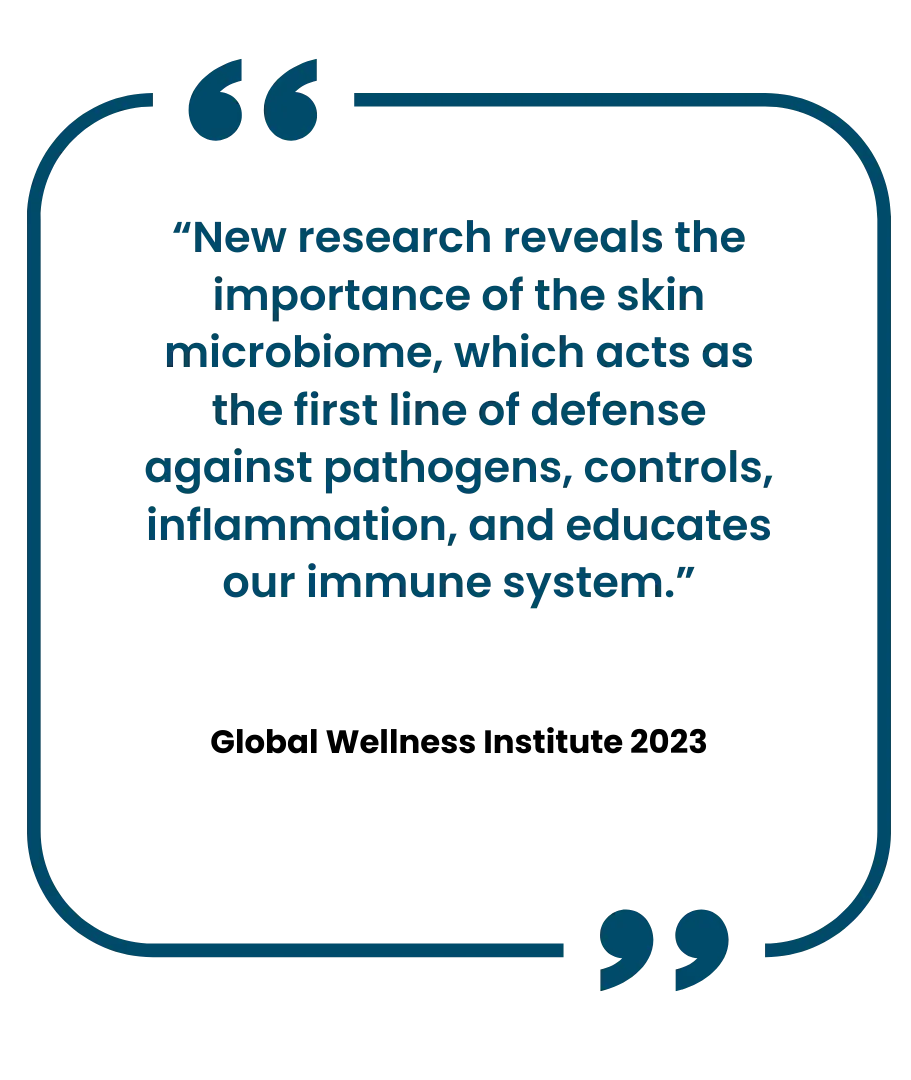 If you'd like to begin offering LaFlore by choosing an opening order, our product specialists can help you select one that's best for your business. Just let us know how to reach you.
Contact us for more information about LaFlore.
Training Resources & Protocols
Your team members can learn at their own pace with on-demand training and education!
Free Staff Training & Certification
Our staff training is your one-stop shop to learn everything you'll need to know about a brand. From brand introductions to product overviews, you'll learn why a brand is special, get trained on its hero products, and learn key differentiating factors.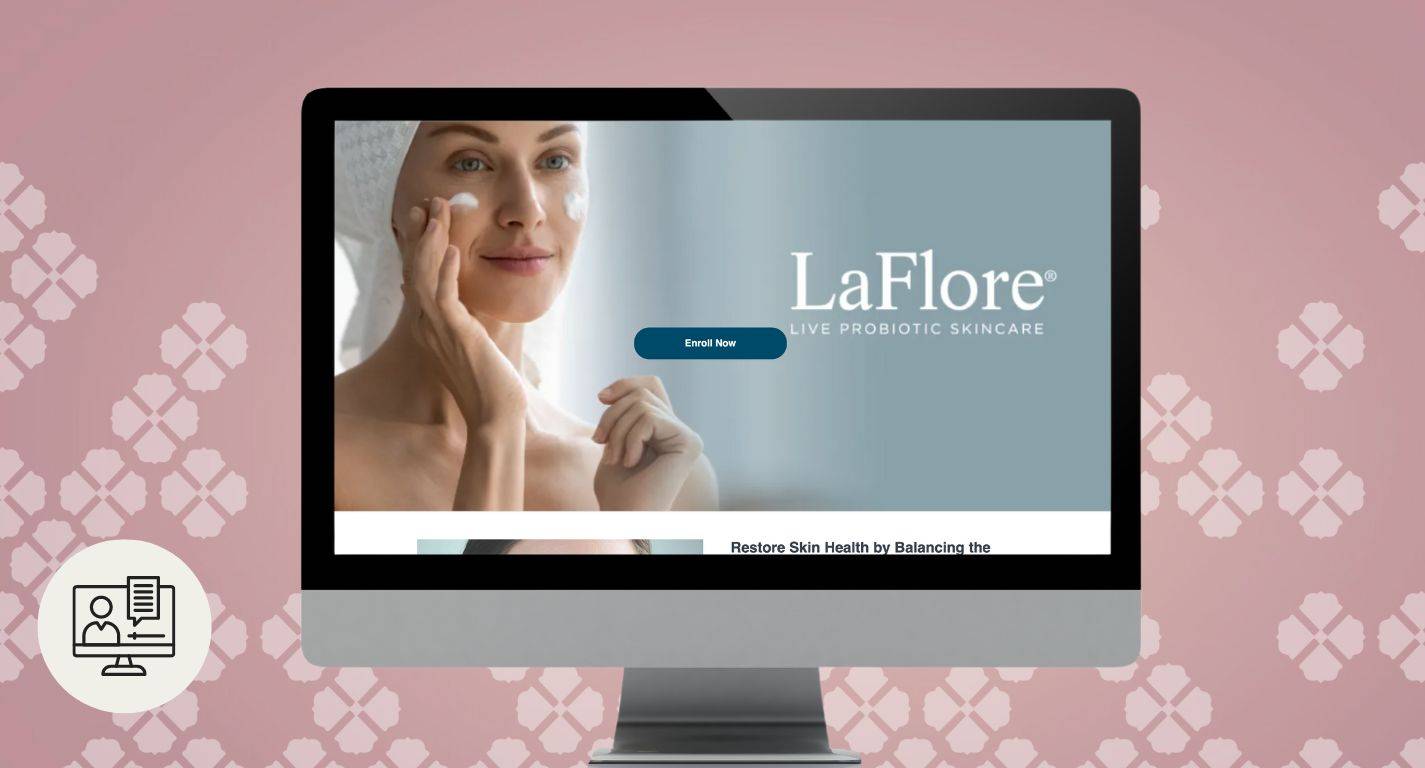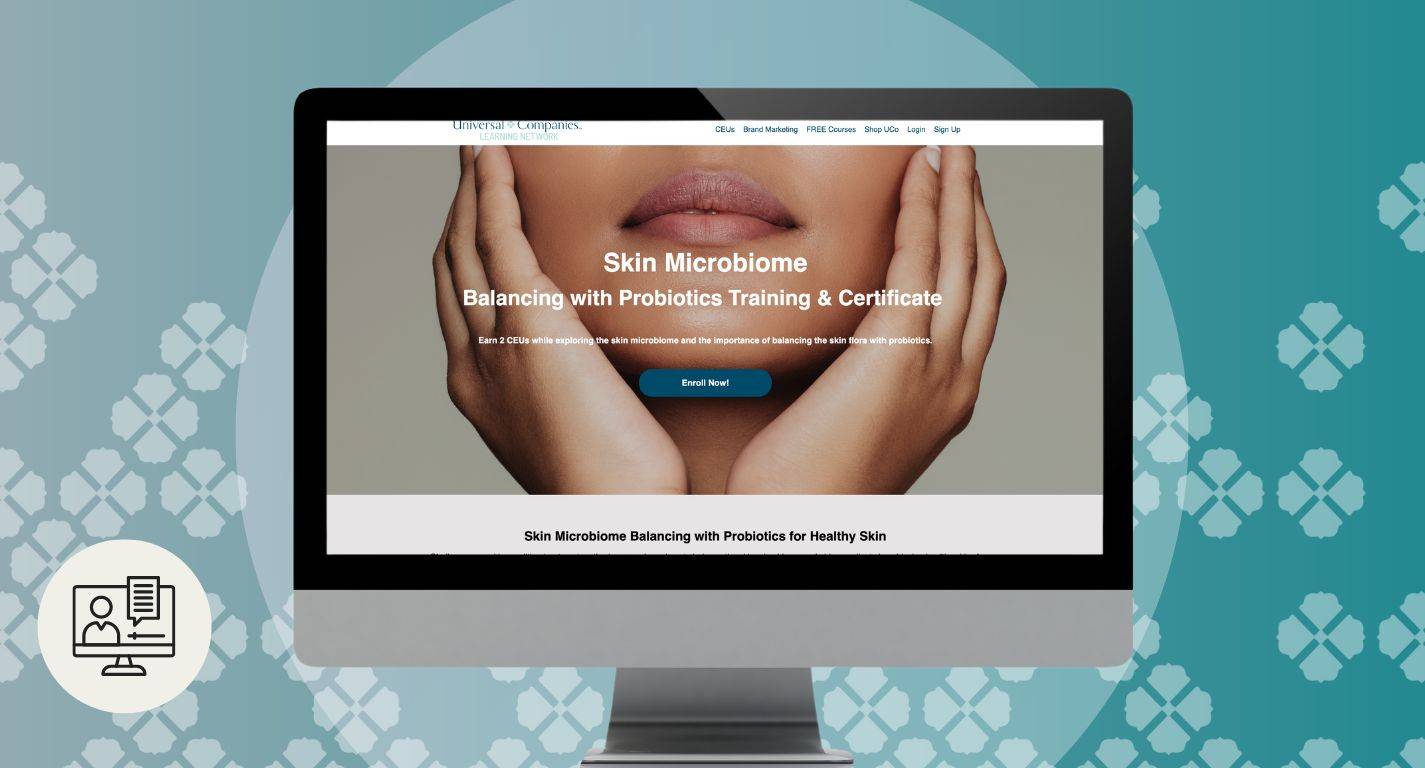 Skin Microbiome Balancing with Probiotics Training & Certificate
Earn 2 CEUs while exploring the skin microbiome and the importance of balancing the skin flora with probiotics.
Service Inspirations & Protocols
Browse the most popular services incorporating LaFlore Live Probiotic Skincare. Each service inspiration and protocol provides details on how to perform the service, plus cost per treatment and suggested price.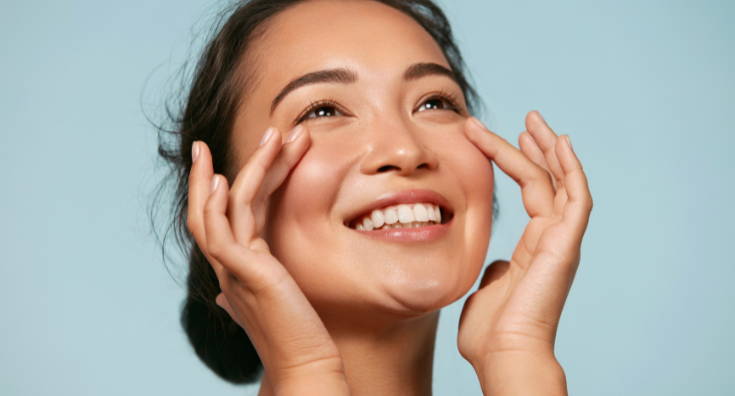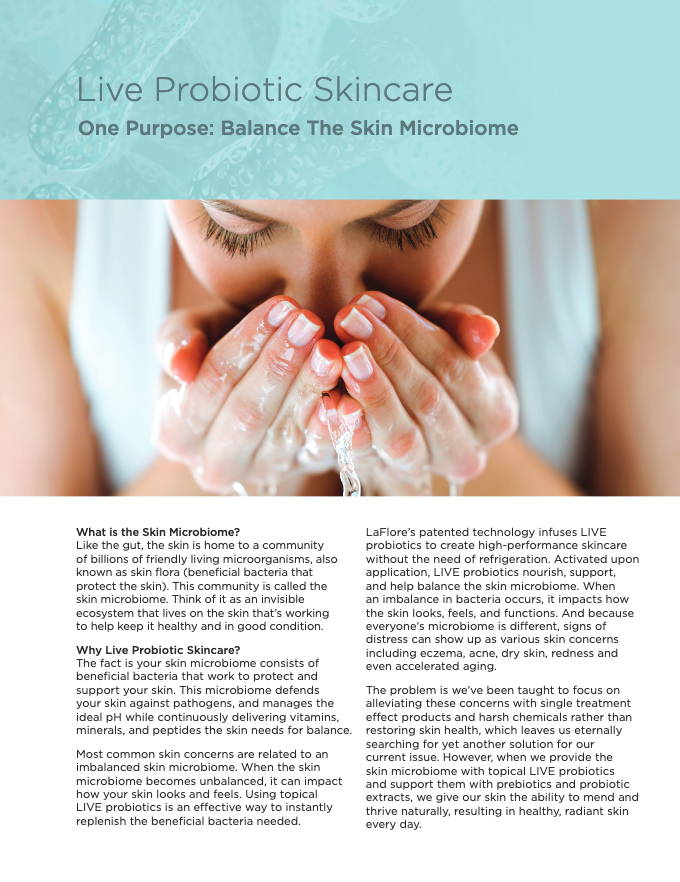 This guidebook provides detailed information about probiotic skincare and each LaFlore product, plus protocols.
From ready-to-use social assets to printable collateral, here's a glimpse of the resources we've prepared for you to launch LaFlore Live Probiotic Skincare treatments at your spa.
Free Digital Marketing Resources
Engage customers and drive traffic with pre-made social media posts.
Promote LaFlore Live Probiotic Skincare treatments in social media.
Printable Marketing Resources
Call attention to your LaFlore Live Probiotic Skincare services–download, print, and place these assets in your spa.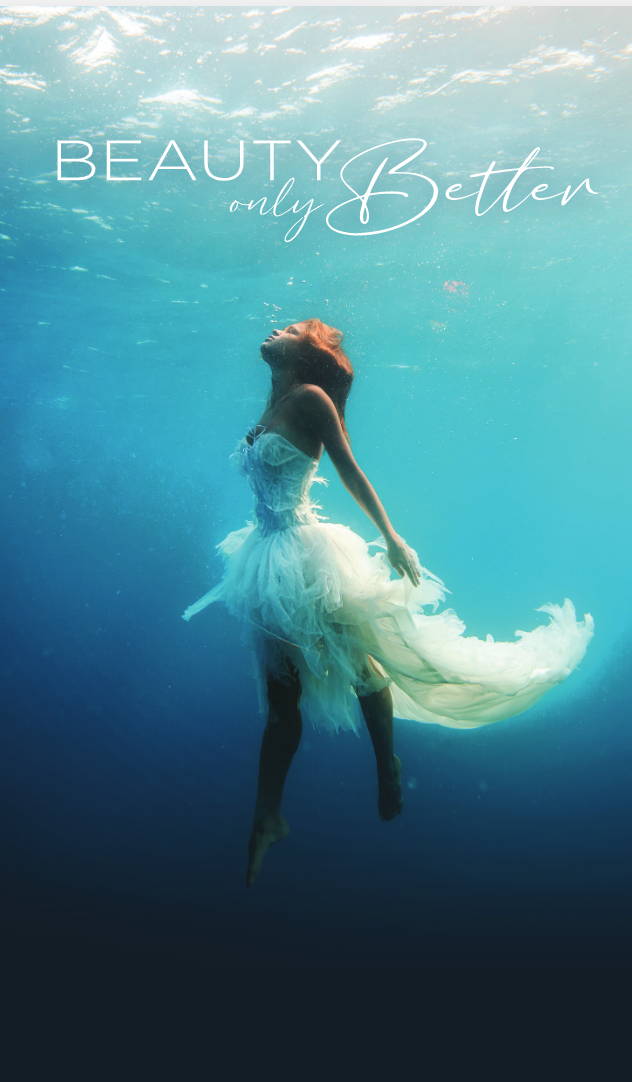 This trifold provides information about probiotic skincare & the 3-step regimen.