A part of the European healing tradition for centuries, moor essence is rich in skin-nourishing minerals and trace elements.
From shaving cream to facial care, Moor Spa Man ensures your male clients will look & feel their best.
Increase retail sales and track efficacy with before and after assessments.
This skin analyzer system magnifies the skin 50X, provides a detailed 3D rendering of its surface, and generates a detailed explanation of the results, including home care regimens.
It comes preloaded with Moor Spa Skin Care treatment plans.
Whether you need to apply a balm to soothe away muscular tension in the temples or provide the benefits of massage and moor therapy in one lotion, you'll find the perfect companion products for your treatments.
The Moor Spa Mani-Pedi Collection enhances your hand and foot services with luscious nail & cuticle oil, sanitizing foot spray, exfoliating scrubs, replenishing moisturizers, and more.
The continuity between treatment room and locker room gives your clients more opportunity to experience Moor Spa products. Once they try them at your spa, they'll want to enjoy them at home, too.
Get Started: Opening Order Offer
Opening Order Offer–Get a FREE Skin Analysis System & Bonus Points!
Get started by building an opening order that's best for your business. Plus, if you purchase an opening order of $2,500 or more, you'll receive a FREE Skin Analysis System and get 5,000 Good Karma points!
Contact us for more information on opening orders & bringing Moor Spa into your spa:
You'll discover that many of our brands have easy-to-navigate landing pages, which provide all the tools you need to weave their products into your business. From detailed integration videos to ready-to-use marketing assets, staff trainings, and printable "cheat sheets", here's a glimpse of the resources we've prepared for you.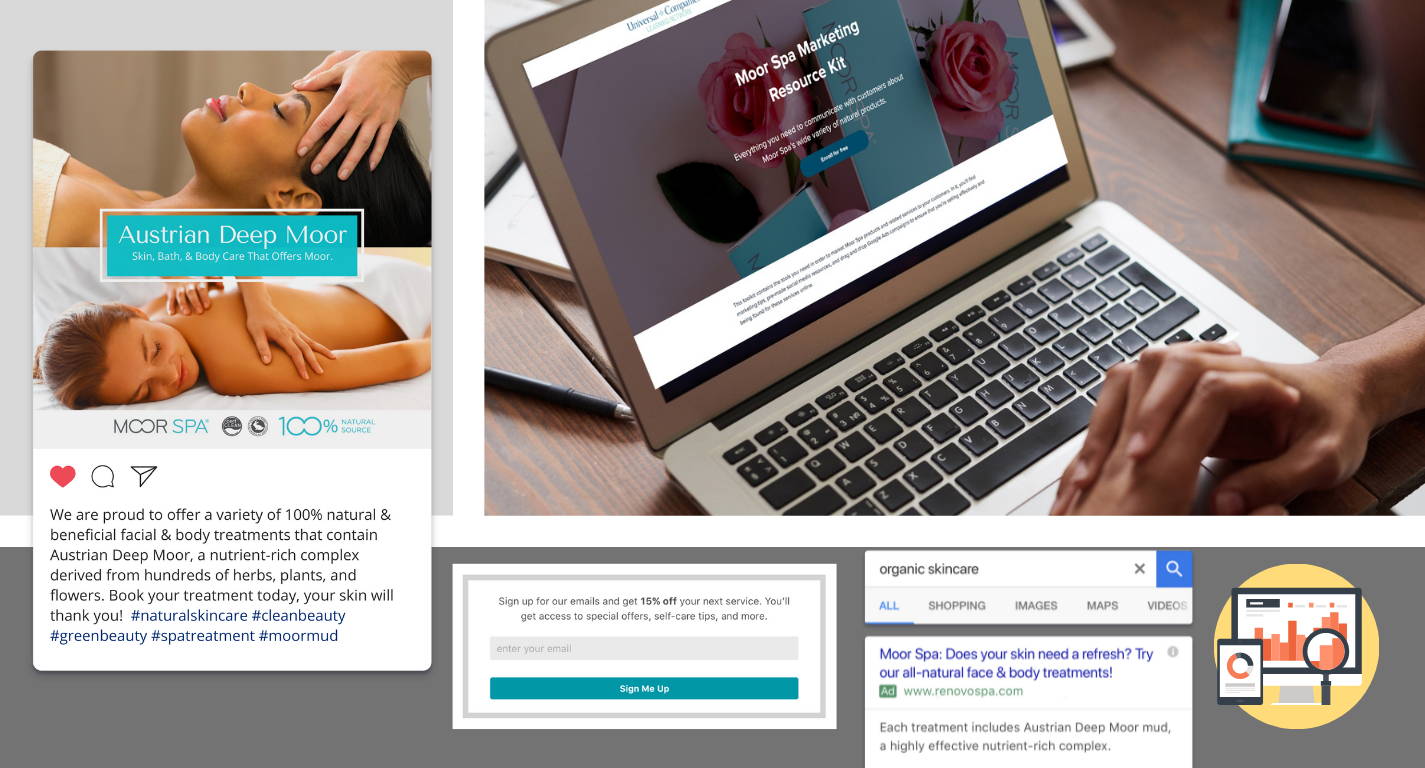 Staff Training & Marketing Resources
Learn product knowledge, key customer benefits, and merchandising techniques. Then, start engaging customers and driving traffic with pre-made social media posts, drag and drop Google ad campaigns, emails, and more.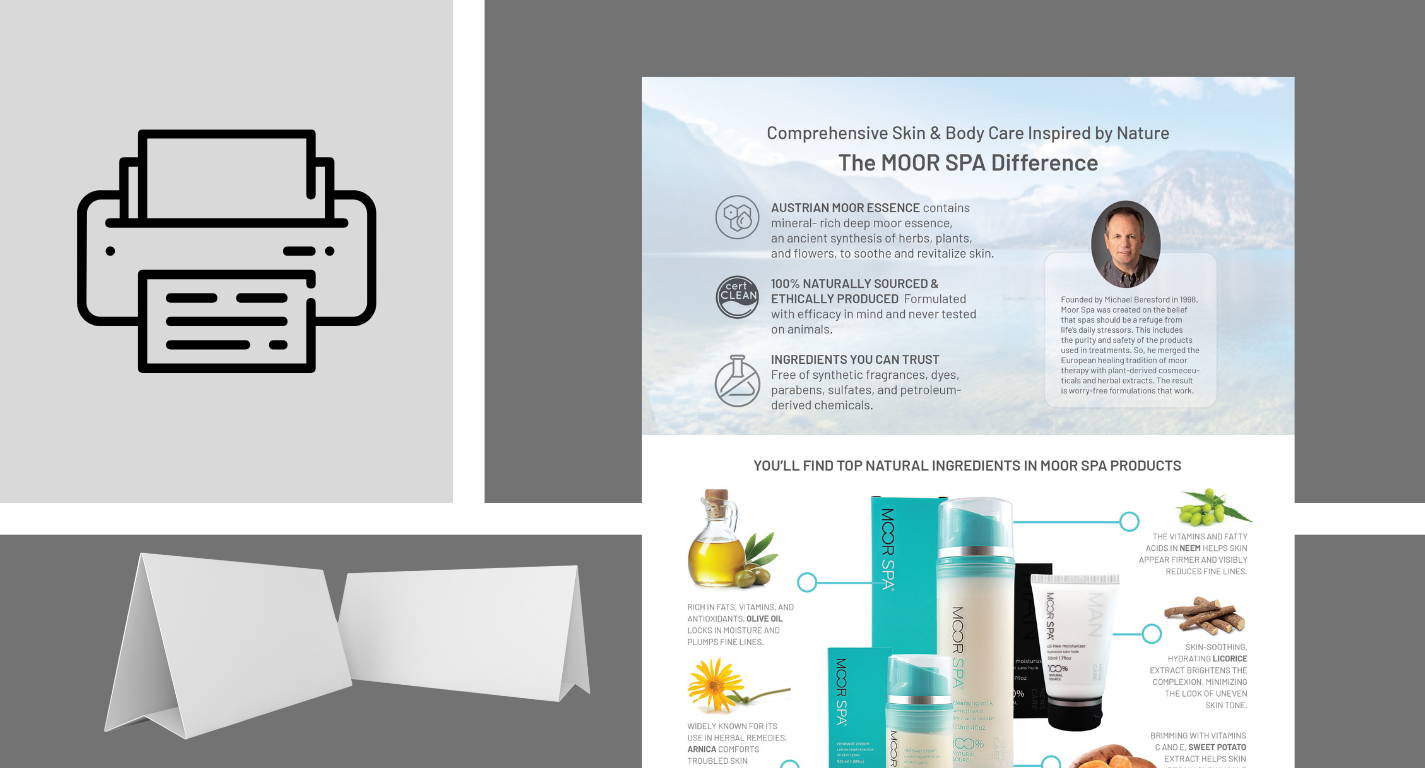 Cheat Sheets & Printable Assets
Download or print professionally designed marketing materials, including "cheat sheet" infographics that highlight the benefits of Dr.'s Remedy Nail Care. These materials help pique interest and boost revenue.
Treatment time:
40-60 minutes