Reassure Clients & Protect Yourself: Take This FREE Course in Infection Prevention & Control
This free online course by Rejuvenate Disinfectants only takes about 45 minutes! Once you complete it, you'll receive your personalized certificate of completion. Then, you can display your specialized training at your spa, on your website, and in social media.
If you're temporarily closed, now is a good time to grow your knowledge. Your clients will feel safer knowing you're taking this opportunity to get additional training to prepare for their return.
If you're open, your clients will feel more secure knowing what you're doing to keep them safe now.
This course consists of 3 separate modules, each ending with 5 questions to test your knowledge.
Once you complete the course, you will receive your certificate of completion by email within 3 business days. (Remember to check your "junk" folder.)
Be sure to click the audio play button for narration.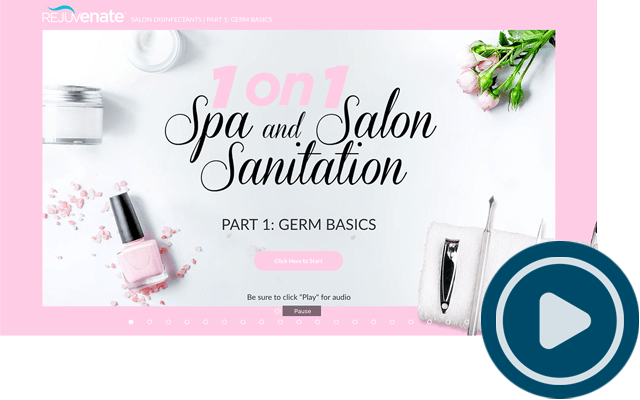 Learning Time: 15 Minutes
Learn about infection prevention and control, the typical germs found in a spa, and important definitions. Also, working with disinfectants: Discover what many people overlook.
LEARN NOW >
PART 2:
GERMS in SALONS and SPAS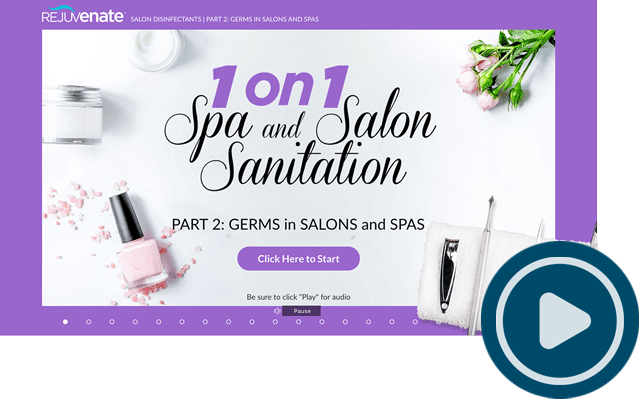 Learning Time: 15 Minutes
Now that you know about germs, master how to confront them in your salon, including surfaces, tools, and foot baths. Also, learn why client consultations are very important.
LEARN NOW >
PART 3:
COMBATTING GERMS BEST PRACTICES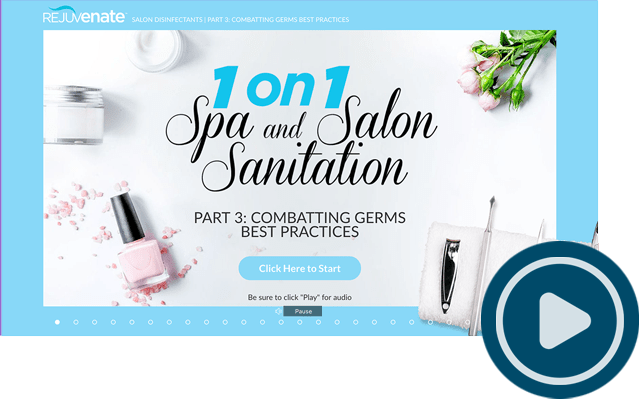 Learning Time: 15 Minutes
There are many disinfectants you can use but what's the right one for your salon, your health and safety, your clients, and the planet? Here's what you need to know to make the right choice.
LEARN NOW >