Energy-Infused Gem Water for Spa & Home

Energy-Infused Gem
Water for Spa & Home
Promote Healthy Hydration & Grow Retail Sales
Create a relaxing space where guests can enjoy a refreshing glass of gem water from a gorgeous VitaJuwel dispenser. Once they sample its "fresh from the spring" taste, they'll want to purchase a VitaJuwel bottle for home use.
What you'll find on this page: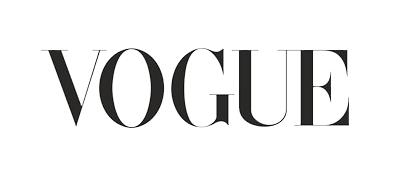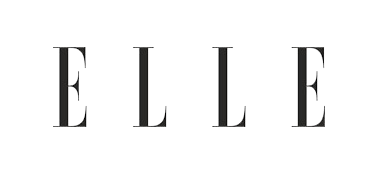 Each VitaJuwel product is made with an intense focus on craftsmanship, design, and safety.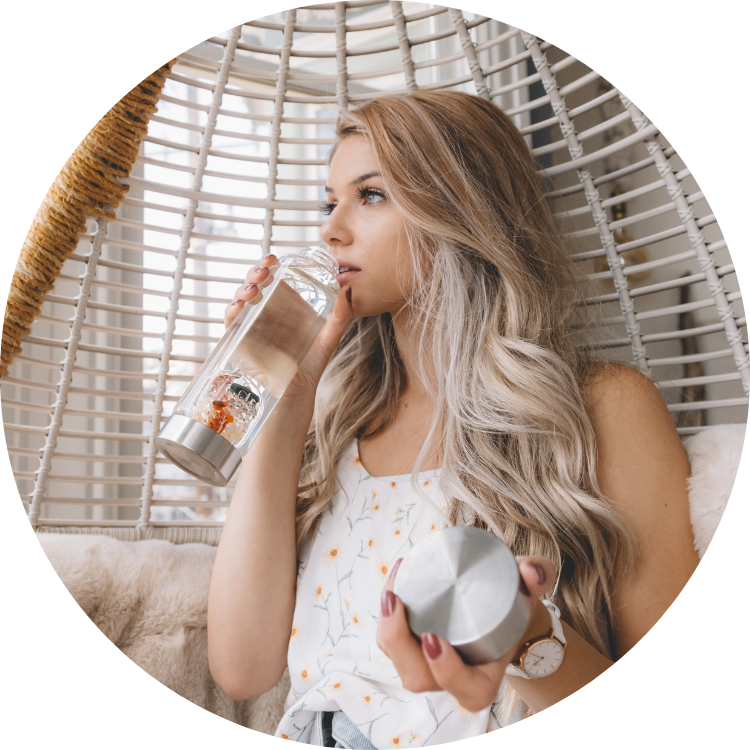 Fair Trade Minerals & Gems
VitaJuwel supports the non-profit association Fair Trade Minerals & Gems e.V., which aims for high goals of fair trade and the advancement of social and ecological projects. This way, they strive to redefine the coexistence of all humans that are working with the rocks and minerals.
Made in the German Alps by master glassblowers, VitaJuwel vials are sturdy and lead-free. And not only are they beautiful, but they also provide a crisp, refreshing taste to water. Additionally, by offering glass dispensers in your spa along with refillable water bottles for retail, you're supporting plastic reduction.
Encourage clients to drink energy-infused gem water from these beautiful glass bottles.
These premium glass bottles include a hand-crafted dome full of precious gems.
Featuring double-walled glass, these insulated bottles are made for hot beverages such as tea.
These elegant conversation pieces are as beautiful as they are functional.
Decanters offer unique beauty to your relaxation area and pique interest in your Vitajuwel retail collection.
Valued by sommeliers all around the world, this hand-crafted wine decanter is made for magic moments.
An excellent choice for reception or relaxation areas, these dispensers hold 2 gallons of gem water.
From extra gem blends to Neoprene Hugs that protect bottles, discover more VitaJuwel essentials here.
Guests can insert these interchangeable Gempods into their ViA bottles for variety.
For a range of blends, select a few vials for decanters and dispensers.
Guests who have four-legged friends will LOVE these! They have unique crystal blends for dogs and cats.
Encourage clients to stop using plastic straws. Travel-friendly case included.
Advised by yogis and masters in crystal healing, VitaJuwel carefully chose these designs and gems.
Guests can protect their water bottles by getting a better grip with Neoprene Hugs and Loops.
Get Started with Opening Orders
Opening orders are the easiest way to begin offering VitaJuwel.
Save over $140 with a full collection of VitaJuwel. You'll receive ample inventory of each of the most popular gem water products, accessories, and all the marketing materials you'll need to successfully promote the brand.
This opening order generates up to $2,160 in retail revenue!
Save over $65 on ViA Bottles. This opening order generates up to $1,130 in retail revenue!
Contact us for more information about Vitajuwel.
These materials will let guests know about the benefits of gem water while promoting your VitaJuwel retail sales.
VitaJuwel Acrylic Counter Display
This display includes an acrylic stand with 12 cards that explain each gem blend.
VitaJuwel Product Booklet
This booklet provides details to help clients understand the importance of enhanced hydration.
This brochure provides clients with information on gem water, Gempods, vials, and more.
Poster, Creating Heavenly Water
This beautiful poster is an easy way to create brand awareness for VitaJuwel. 23" x 15"
Apply these hang tags to your VitaJuwel ViA retail bottles to provide information on each gem blend.
This acrylic display provides clients with information about gem water and inspires retail purchases.
Free Digital Marketing Resources
Engage customers and drive traffic with pre-made social media posts.
How to Clean: Era Decanter