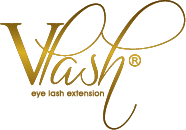 VLash Lift & Perm Products Provide Ease of Use and Magnificent Results–Every Time

Get excellent quality consistency with VLash's large assortment of lash enhancement products. From lifting and perming to extensions and strip lashes, pros will find it all at their fingertips with this brand.
Make your clients' lashes look longer and thicker with lifting and perming that lasts up to 8 weeks!
Give your clients the appearance of wearing mascara or fill in sparse lashes with extensions.
Recommend home care for clients to extend the longevity of their lashes after the service.
Lash Lift & Perm Products Offer Consistently Outstanding Results

VLash offers both classic and volume lash extensions to provide the lasher with more options for creating customized services for their clients. VLash perming provides perfectly curled lashes.
Add lift to natural lashes 24/7 for 6-8 weeks, creating the illusion of longer, fuller lashes. It's perfect for straight lashes, hooded or mature eyelids, or clients who just want a break from daily curling.
Enough product for 15 treatments with a revenue potential of up to $1,725!
Discover a Comprehensive Selection of G

lues, Extensions, & Tools
These top-notch glues, extensions, and tools help pro lashers build skills and gain confidence with their craft.
Add length and fullness to the natural lash line to give clients the appearance of wearing mascara.
Step up your extensions services by integrating volume lash techniques for more dramatic looks.
Create natural or dramatic looks with a well-rounded selection of strip lashes.
Home Care Supports Clients' Lash & Brow Health Between Treatments
Whether you need to help customers strengthen their existing lashes or teach them to use the correct mascara so that they don't degrade their new lash extensions, VLash offers great retail options to support your clients and build your revenue.