Support your clients' well-being with a 3-minute treatment that generates a $58 profit for you!
The Cryosauna works by evenly reducing body temperature over the course of 1 - 3 minutes and is particularly great for clients looking for advanced muscle recovery, non-invasive pain management, and an overall boost in well-being. Clients also report increased energy levels, better sleep quality, and improved appearance of skin after multiple treatments!
Earn an 88% Margin per Treatment
With a treatment cost of $65 per 3-minute treatment, your profit potential is $1,160 per hour. Plus, when treatments are back to back, nitrogen costs per treatment are lower than the $7 average. This is because the machine is already operating at a sub-zero temperature.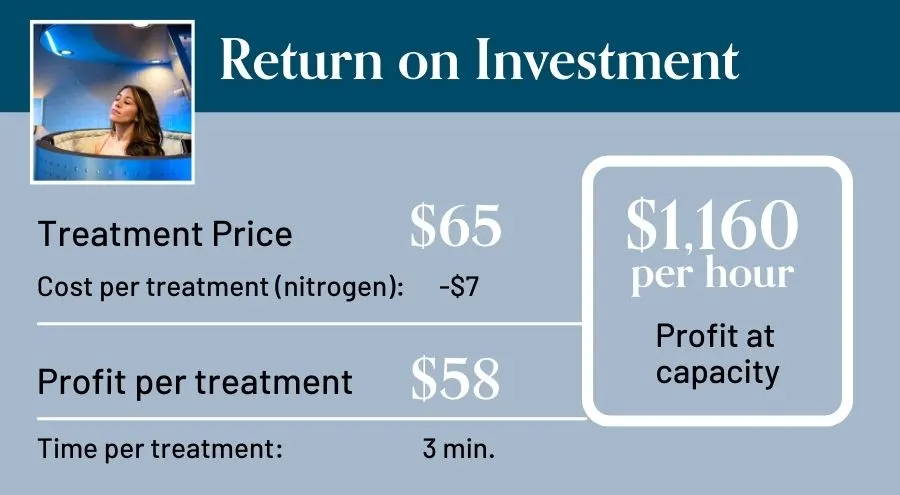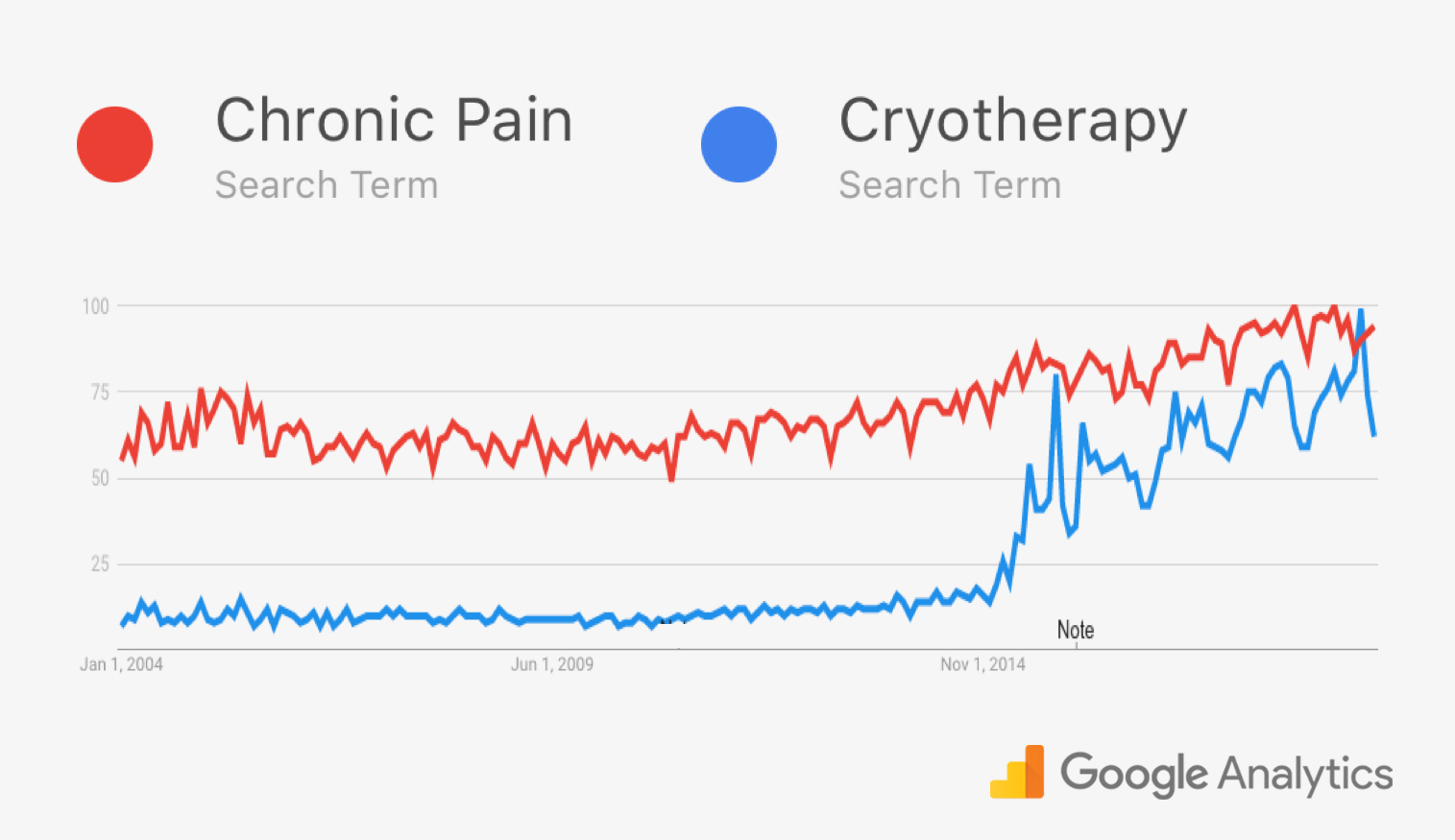 According to the CDC, 1 in 5 Americans suffer from chronic pain.
Over the past 5 years there has been sustained demand for cryotherapy treatments, indicating this treatment is not just a fad but a viable opportunity in pain management. As opinions of pharmaceuticals wane, cyrotherapy can offer a strong alternative.
Additional Labor Not Required
Anyone on your staff can operate the Cryosauna. Our simple step-by-step instructions will show them how to turn it on, adjust settings, and assist patients in and out of the booth.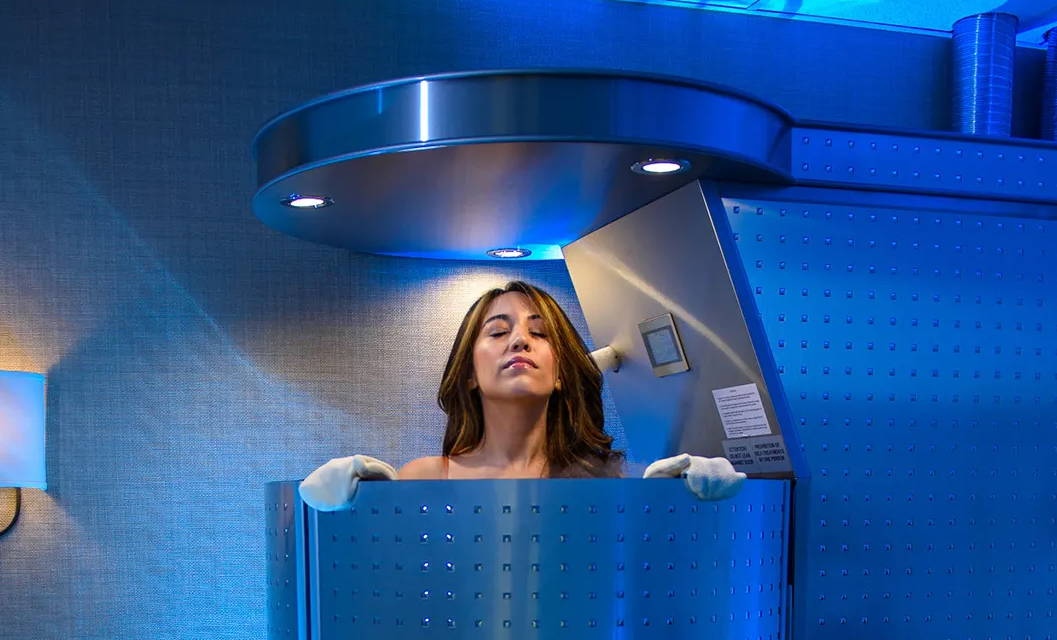 Additional Cryotherapy Equipment
Perfect for localized services targeting injuries, skin care, buttocks, thighs, or even full body.