REQUEST PRICES/QUOTE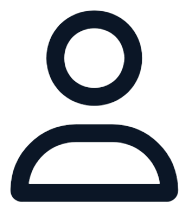 CONTACT SALES TEAM

PRODUCT SPECIFICATIONS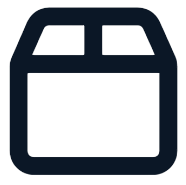 DELIVERY TIME ESTIMATE

REQUEST PRICES/QUOTE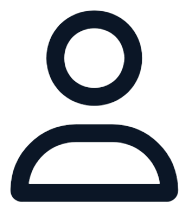 CONTACT SALES TEAM

PRODUCT SPECIFICATIONS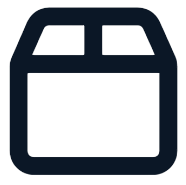 DELIVERY TIME ESTIMATE
The Nuvola is a zero-gravity dry flotation bed that offers chromotherapy, adjustable temperature, and hydro massage. It allows your guests to feel a sense of weightlessness and absence of stimuli, lulling them into a state of deep relaxation. All without direct contact with water.
The combination of colored lights, adjustable temperature, and hydro massage delivers an extraordinary multisensory experience with proven benefits.
Research indicates that float therapy is a very effective tool for stress management.1, 2 Additionally, as guests are embraced by a sense of weightlessness, the pressure of gravity is taken off muscles and joints, temporarily reducing soreness.1,3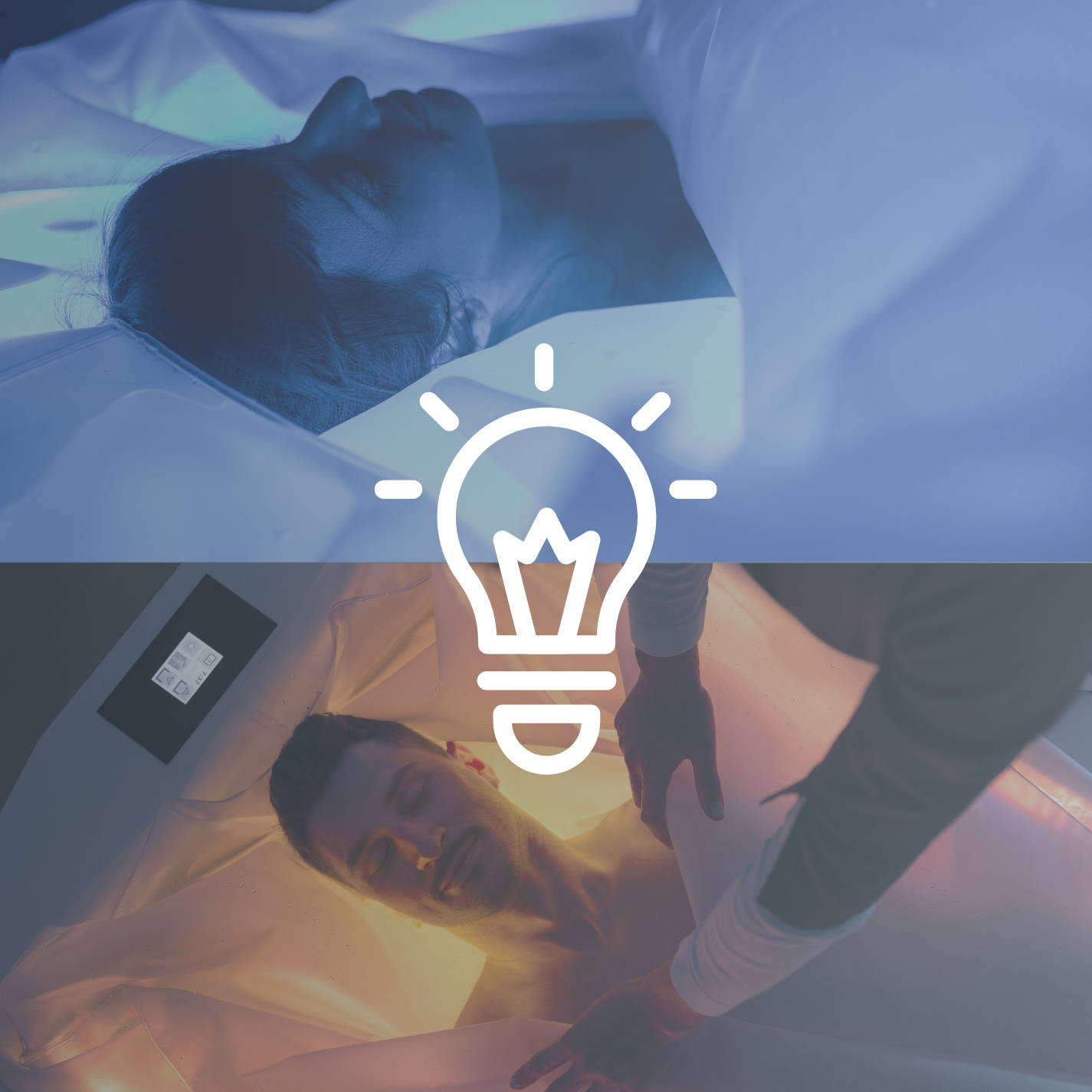 Your guests may choose a single color or select color rotation.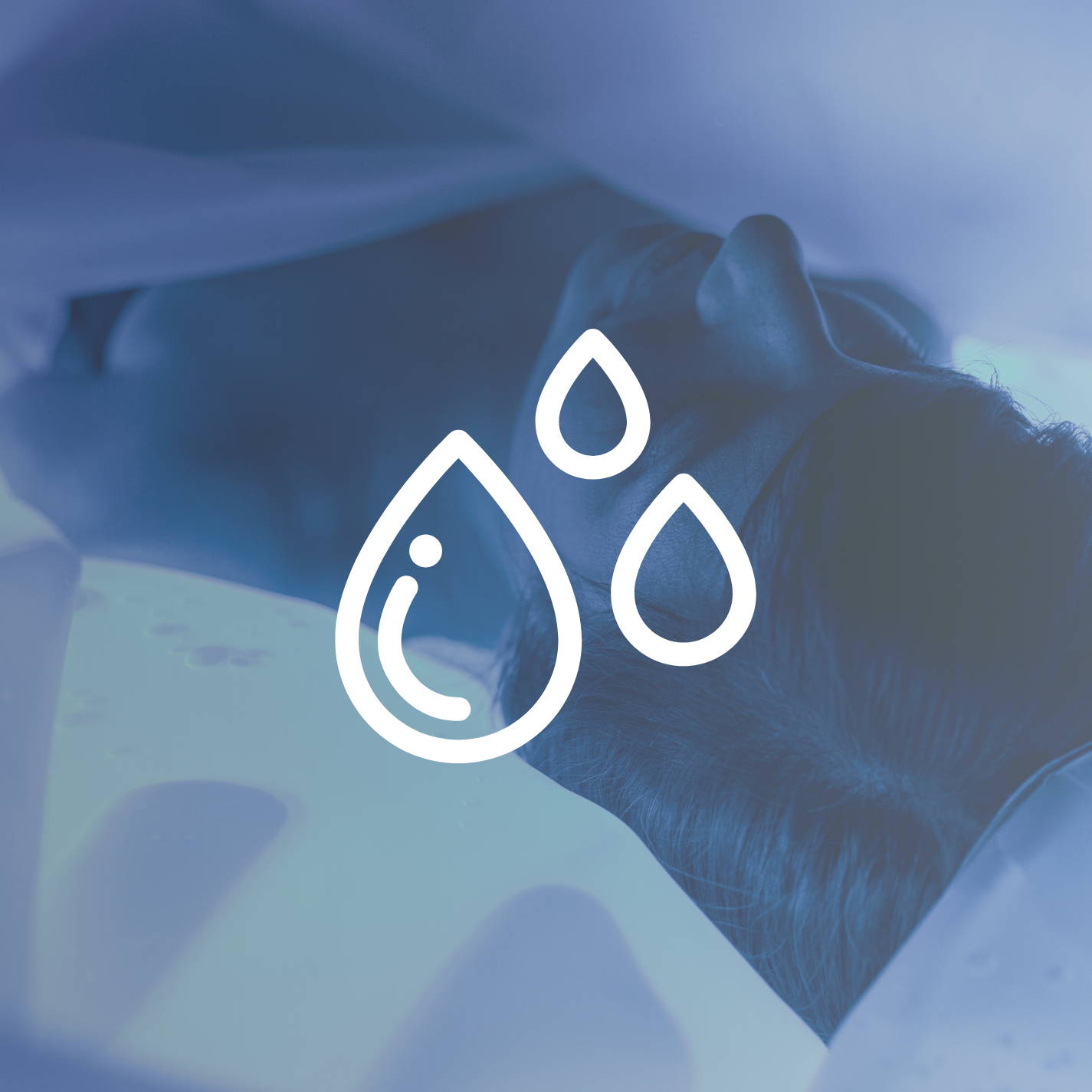 A gentle wave effect that ripples along the cervical, lumbar, and plantar areas.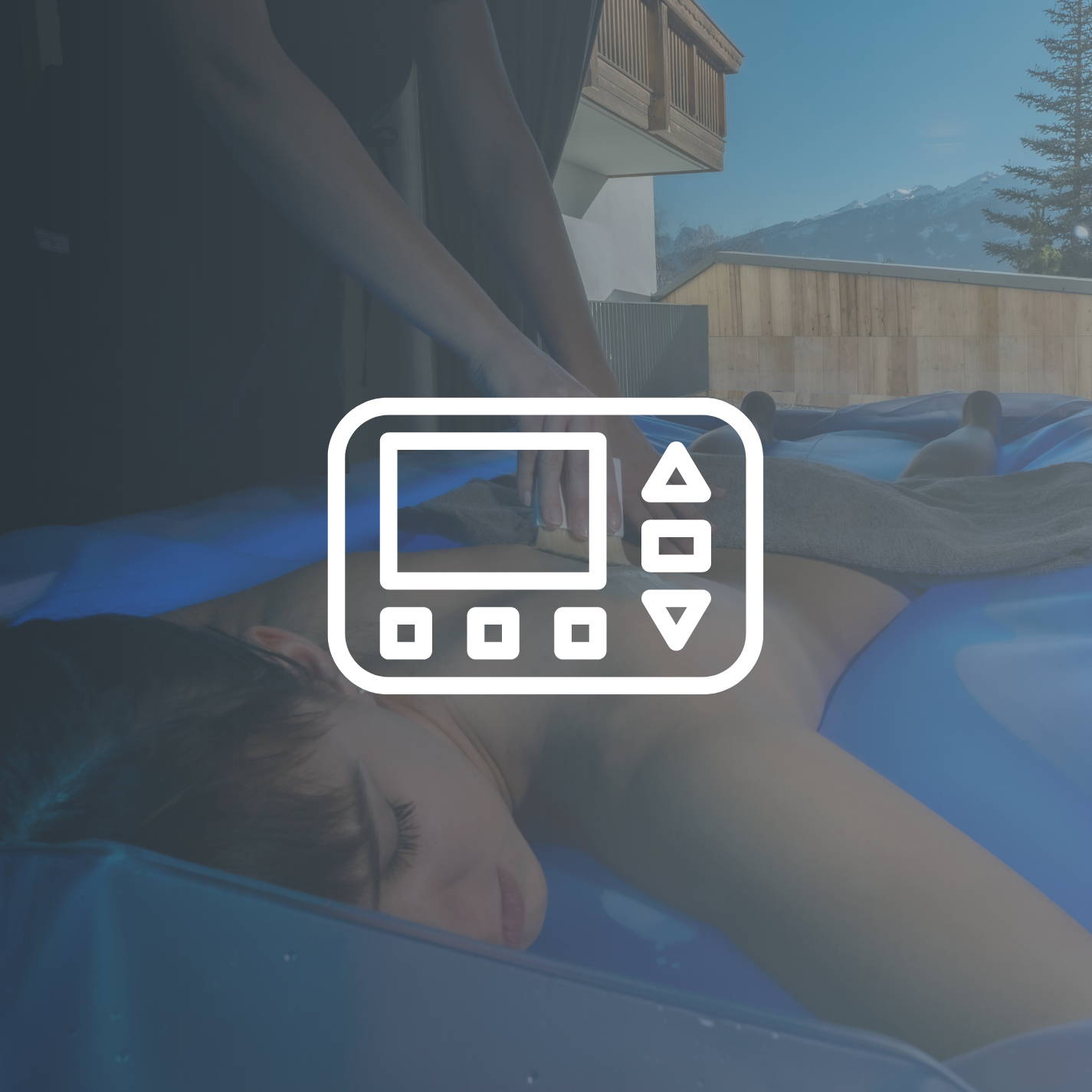 Non-licensed staff can customize the temperature for each guest.
1. Bood SA, et al. Eliciting the relaxation response with the help of floatation REST (Restricted Environmental Stimulation Technique) in patients with stress related ailments. Int J Stress Manag. 2006; 13(2): 154 -75.
2. Dierendonck DV, Nijenhuis JT. Floatation Restricted Environmental Stimulation Therapy (as a stress management tool: A meta analysis. Psychol Health. 2005; 20(3): 405-412.2.
3. Kjellgren A., Lyden F., Norlander T. Sensory isolation in floatation tanks: altered states of consciousness and effects on well-being. The Qual Report. 2008; 13(4): 636-56.
How can the Nuvola help spas grow their business?
By offering membership packages, you can support your clients' wellness goals with regular services and gain recurring revenue. Non-licensed staff can help your guests on and off the table for 30-minute sessions. This versatile bed can also be used in treatments for every imaginable type of body wrap: mud, algae, silt, clays, bandages, creams, or oils.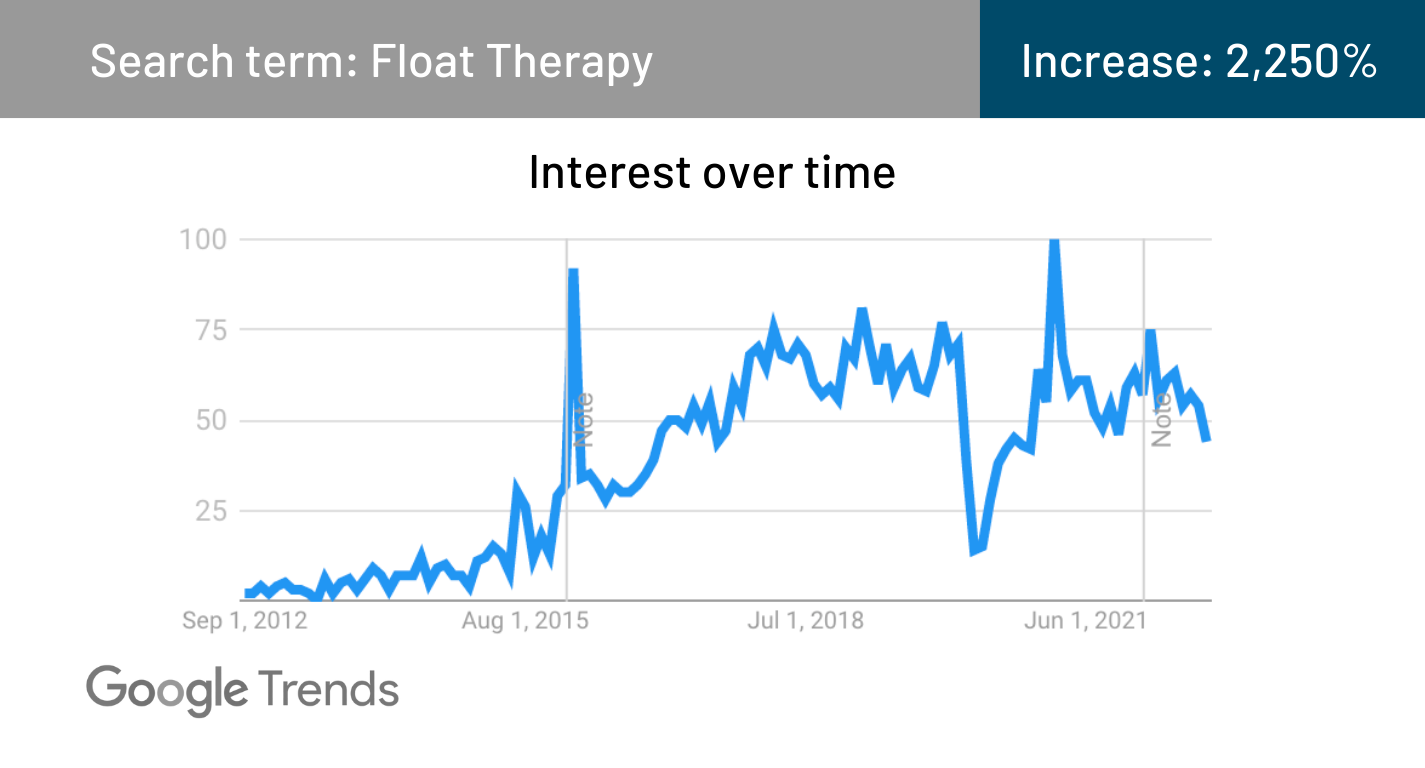 Interest in float therapy has risen 2,250%
With the proven efficacy of float therapy, it's no surprise that interest in it has increased over the past 10 years. If you're interested in adding float therapy to your wellness services, here's a brief comparison of two options:
Dry Flotation
Especially appealing to guests who wish to avoid enclosed spaces
Use autonomously or to enhance body treatments
Great for lunch hour–no need for client to undress or get wet

Easy cleanup between services
Wet Flotation
Enclosed capsule filled with salt water
Autonomous sessions
Client disrobes
No need for a dedicated space
Don't worry about allocating a large area like you would for traditional spa equipment such as saunas, steam baths, and ice fountains. You only need 25 sq. meters (269 sq. ft.) for the Nuvola.
Marketing Resources, Training, & Education
Free Digital Brand Marketing Resources
Learn product knowledge, key customer benefits, and merchandising techniques. Then, start engaging customers and driving traffic with pre-made social media posts, emails, and more.
Promote the benefits of dry flotation and your float therapy services.
Offer guests detailed information about float therapy and why they should consider it.
Treatment time:
10-30 minutes
Treatment time:
60-90 minutes
Suggested price:
$150-$190
Cost per treatment:
$75-$95
Treatment time:
90 minutes
Treatment time:
90 minutes
Treatment time:
90 minutes
Contact us for more information about Dry Flotation.
Features
- PVC waterproof cover
- Manual or preset programs


Included Accessories
- PVC stocking sheet
- Manual air inlet pump in the sheet
- Abactos anti-algae solution, 10 kg
- 1 pack TNT disposable sheets (100-count)
Optional Upgrades
- Wrapping Membrane for treatments
- LED Lighting in 8 colors
- Lumbar Massage upgrades
Specifications
- Dimensions: 37" W x 87" L x 28" H
- Weight: 596 lbs. empty; 1,477 lbs. in use
- Electrical: 220v / 60Hz, 9.5A - 208 VAC, 1850 Watt
SKU: NB335