How to Refine Your Singing Bowl Techniques
By Lori Vargas, founder of 360 Wellness Education
Singing bowls have been used for centuries as a tool for healing and meditation. The soothing sound of a singing bowl can have a powerful effect on the mind and body, helping to reduce stress, promote relaxation, and even alleviate pain. As the popularity of singing bowl therapy continues to grow, it's essential for practitioners to develop and refine their techniques to offer the best possible service to their clients.
Rimming with Singing Bowls
Rimming with singing bowls is a technique that involves striking the bowl with a padded mallet and then running the mallet around the rim of the bowl to create a sustained vibration. This creates a continuous sound that can be used for meditation or healing.

Here are the steps for rimming with a singing bowl:

1. Firmly press the accompanying mallet in a circular motion against the bowl's outside edge or rim.

2. When you hear a bright, clear tone, you can slow down the motion.

3. Use your full arm to make the motion, rather than just rotating your wrist.

Option: Firmly press the accompanying mallet in a circular motion against the bowl's INSIDE edge or rim. This aids if the bowl placements are close together.
It's important to note that, like any skill, rimming with singing bowls takes practice. It may take some time to get the hang of it and to find the right technique that works for you. Also, keep in mind that different bowls will have different sweet spots, so it's important to experiment with different bowls and find the one that resonates well with you.

Interested in learning more? The online courses below can help you grow your skills while you earn CEUs!
Advanced Education Courses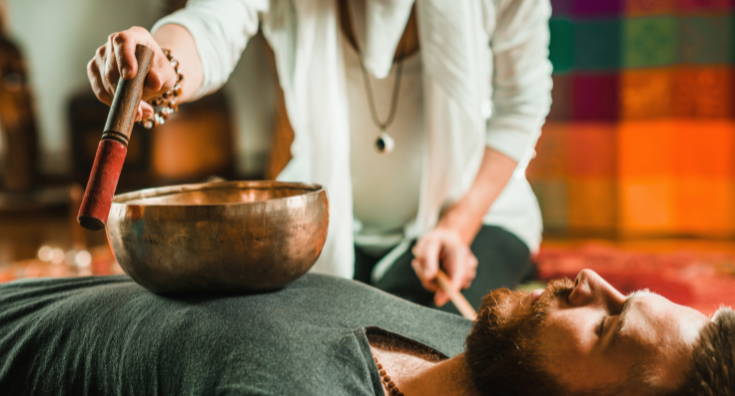 Sound Therapy: Singing Bowls Foundation Training & Certificate
Earn 3 CEUs and learn the basic principles of how to use Himalayan singing bowls with techniques and protocols.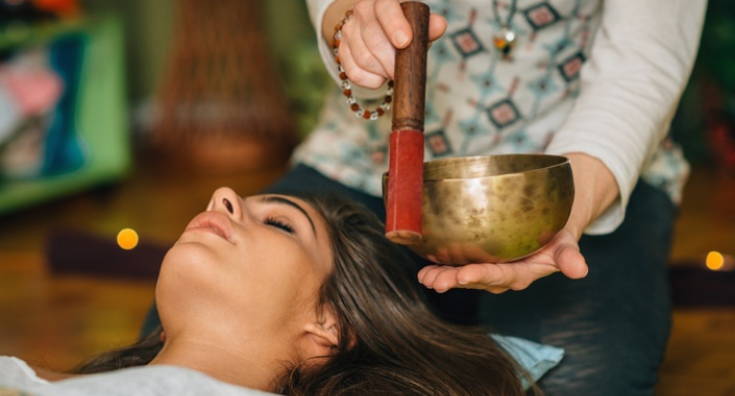 Sound Therapy: Singing Bowls Spa Services Training & Certificate
Earn 6 CEUs and spa solutions to integrating Himalayan singing bowls into your spa menu.
About Lori Vargas, MBA (she, her, hers)
Lori Vargas, founder of 360 Wellness Education, has over 20 years in the spa industry as a founder of multiple spas, a massage school, and as a spa consultant. She also has 14 years of experience guiding Fortune 500 Companies with corporate strategies and business development. Lori holds a CPA and MBA from the University of Chicago.

To complement her online 360 Wellness Education courses, Lori has created an educational community focused on connections and growth through 360 Wellness Education CORE Membership. This membership provides easy access to affordable on-demand advanced education, live webinars (sip & learn style), Facebook private group, newsletters, and live events. Follow on Instagram at @360WellnessEducation .

In addition to CORE Membership and her other online courses, Lori offers 360 Business Workshops. This live webinar series focuses on business start-up and development, sharing valuable insight, advice, and templates to jumpstart business growth and maximize success.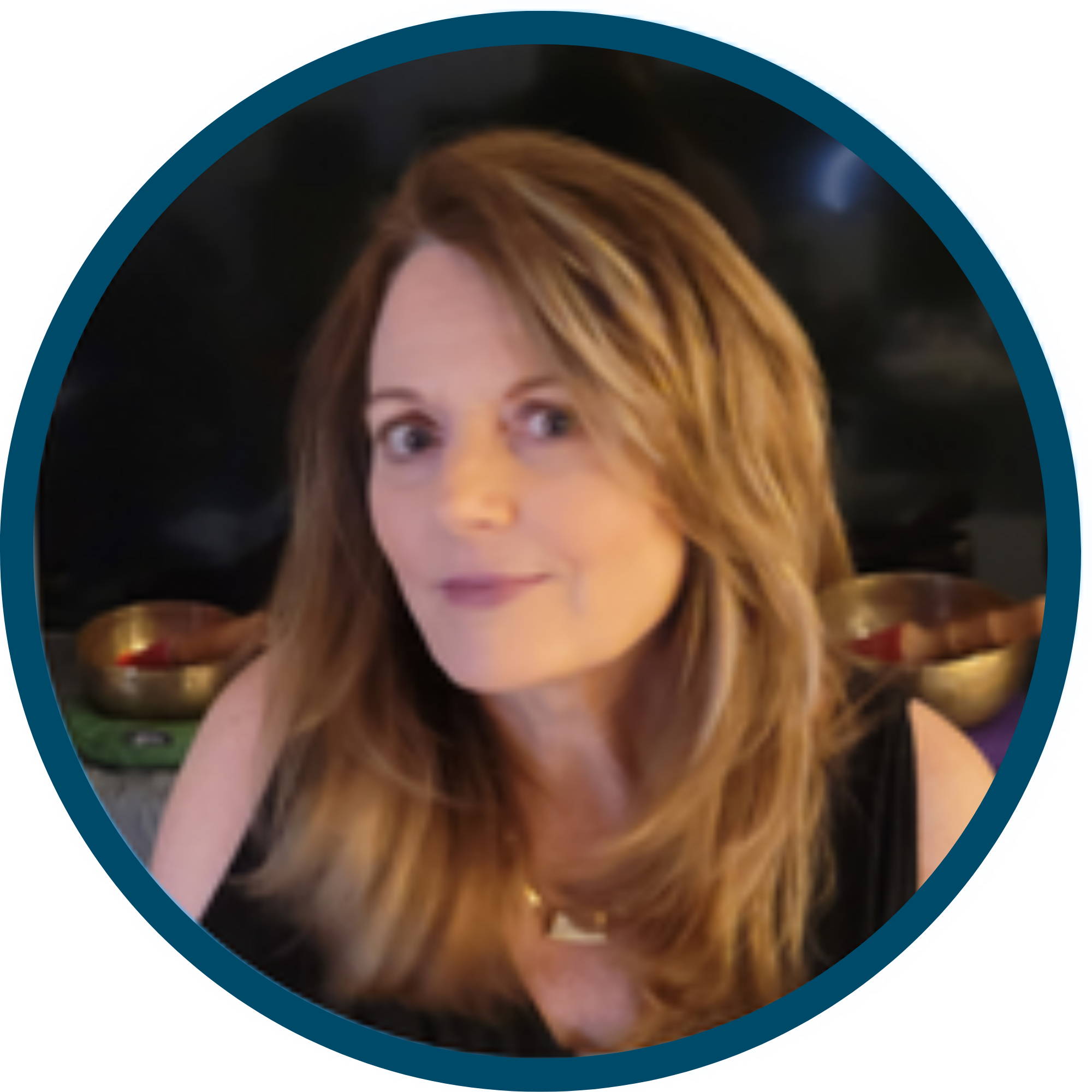 Universal Companies is proud to have a team of experienced spa advisors on staff and welcomes you to consult with our professionals about spa products and supplies, including ingredients, equipment, and retail. Dedicated to the success of spa professionals everywhere, we're grateful to be recognized with the American Spa Magazine Professional's Choice Award, Favorite Distributor of the Year for many consecutive years. (Thank you!)