7 Steps to a Successful Event
Step 1: Determine the purpose and goal of your event.
This is key to building a successful event strategy. Take a look at your business's metric performance and environment to understand what type of event goal will yield the best results.
A few common event goals are:
Clean up your inventory. If you're sitting on old inventory, events can be a great way to sell through those items.

Convert clients to a featured brand and/or your services through fun demonstrations.

Reward your loyal clients by introducing them first to new items and premium services.
Step 2: Decide when to host your event and how you want it structured.
Timing and event structure can have a huge impact on the success of the event.
Timing
Choose a date and time that maximizes the potential of guests coming to your event. Events should be planned around and new holidays, seasonal changes, and social events like graduations and weddings. Also look at your schedule, when most people are requesting appointments. This will help you determine when the best time of day will be for your event.
Pro Tip: The sweet spot to begin inviting guests is 4-6 weeks from the event. Too early and you are forgotten, too late and your guests may already have other plans.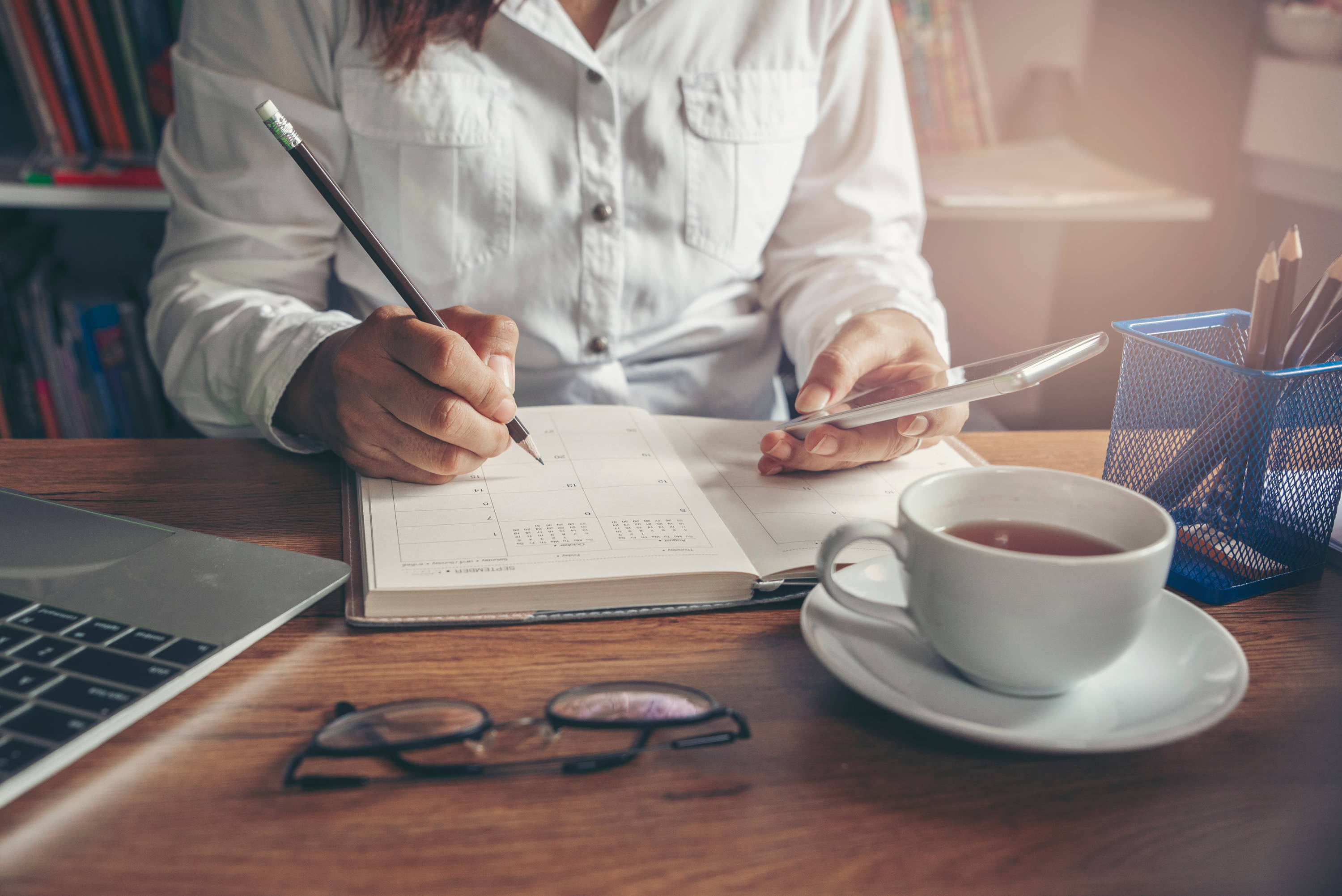 Event Organization
If you're focusing on driving traffic to your location and increasing overall awareness of your business and/or products, a more casual even like a mixer will have greater success.
If you're focusing on revenue generation, an interactive style event where clients can experience product and services will yield greater results. These types of events are most successful when implementing appointment scheduling.
Theme
Select a theme that not only supports your revenue goal but is also fun and engaging for your team and clients. Here are a few examples:
Spring Cleaning—Clients can trade in old products for a discount on new products.

Facial Friday—Invite guests for a mini facial treatment. Give clients a discount if they book a full facial during their appointment. This is a great way to promote series services.

Self-care Sunday—Invite guests for a wellness treatment whether it's a massage or a facial and pair their treatment with take-home products they can use in their self-care ritual.
Step 3: Book appointments.
Maximize your revenue by determining how long your appointments should be and how many appointments you should book. If you have a certain sales goal to hit, use this equation to get started with appointments:
Duration of event in hours x # of appointments per hour x number of staff performing services = total number of appointments
Example: 8 hours x 1 appointment per hour x 4 staff members = 24 appointments
Total number of appointments x estimated sale amount = potential sales
Example: 24 appointments x $150 = $3,600
Pro Tip: Require a small gift card purchase (e.g. $50) to secure an appointment that the guest can use toward their purchase at the event. This will increase attendance.
Ensure your entire staff, including support staff, is working to book appointments for your event. Not only does this boost team comradery, but it boosts your likelihood of having a successful event. Plus, a united team atmosphere translates to your guests.
Step 4: Promote your event.

Utilize all channels to promote your event to maximize success. Social media provides free advertising for your event. Encourage your clients and team members to share the event to spread the word.
Post frequently
Post at a minimum of 1-2 posts per day to stay at the front of your customer's feed.
Use hashtags
Utilize 7-10 hashtags for every post on Facebook and Instagram. Avoid overly competitive hashtags. You don't want your post to get lost in a sea of other posts.
Share content
Take advantage of free apps to make building your content easier. Make sure your content represents your brand. What you post is how your customers will perceive you. Shoot for 100% continuity in your posts.
Vary engagement
Vary your engagement method across the platform. Stories, lives, and posts all have different benefits. Branch out to maximize your reach.
Use captions
A caption should tell the story behind and image and encourage your viewers to engage via comments, likes, and follows.
Pro Tip: Reply to all comments to instantly double your number of comments, which boosts your credibility according to the algorithms used by Facebook and Instagram.
Step 5: Conduct training.
This is a great way to learn a new technique/product or reinforce current offerings. Brush up selling skills by running through a few role-plays of different scenarios. Make it fun by sharing learnings and tips with each other.
One of the biggest opportunities with selling is closing the sale. Here are a few tips:
Use information gathered during the consultation phase of the conversation to reinforce product and service recommendations.

Use face charts, catalogs, and prescription sheets to make communicating recommendations to customers easier and more effective.

Focus on 2-3 key products or 1 key service that will give your clients the results they need without overwhelming them with too many options. This also helps to build rapport.

Be confident. You are the expert and your clients trust that your recommendations meet their needs. Assume the sale with confidence.
Step 6: Keep energy high on the day of the event.
Your clients will pick up on your energy and happy clients purchase more. Keep your team focused on your goal. Provide timely updates of your sales goal. If things begin to fall apart, do a quick regroup to refocus your team.
Be flexible. Things will not always go as planned, but if you're flexible, you can keep the event successful. Ultimately you want happy clients, everything you do keep that one tip in mind.
Step 7: Follow-up!
Work isn't finished just because the event is over. The follow-up piece is important for many reasons. It allows you to capture any missed opportunities with your clients by reaching out post-event, and it also allows you to review wins and opportunities with your team that you can build on for the next event.
Client follow-up
Reach out to your attendees to thank them for joining your event. If needed offer an extended promo to capture sales on items they were on the fence on. This is a great time to answer any lingering questions and book follow-up appointments.
Team follow-up
Gather and review metrics to quantifiably measure the success of your team. Use your follow-up meeting to share metric success. Ask your team for their input on wins and opportunities. Use this feedback when organizing future events.
---
Universal Companies is proud to have a team of experienced spa advisors on staff and welcomes you to consult with our professionals about spa products and supplies, including ingredients, equipment, and retail. Dedicated to the success of spa professionals everywhere, we're grateful to be recognized with the American Spa Magazine Professional's Choice Award, Favorite Distributor of the Year for many consecutive years. (Thank you!)