Marketing Tea as Part of the Spa Experience
Despite being around for thousands of years, tea continues to grow in popularity in almost every part of the globe. According to market research, the global tea market is predicted to grow over 4% during the next several years, and this is largely due to a rise in health-conscious consumers.
Many cultures have identified tea as a cornerstone to maintaining a healthy lifestyle for centuries. After all these years, we're finally seeing medicinal science confirm many of these beliefs.
This has led to a rise in popularity in what some call "functional tea"—teas that contain herbs or medicinal plant extracts. The functional tea market is expected to experience substantial growth over the next several years, reaching 2.89 billion before 2023.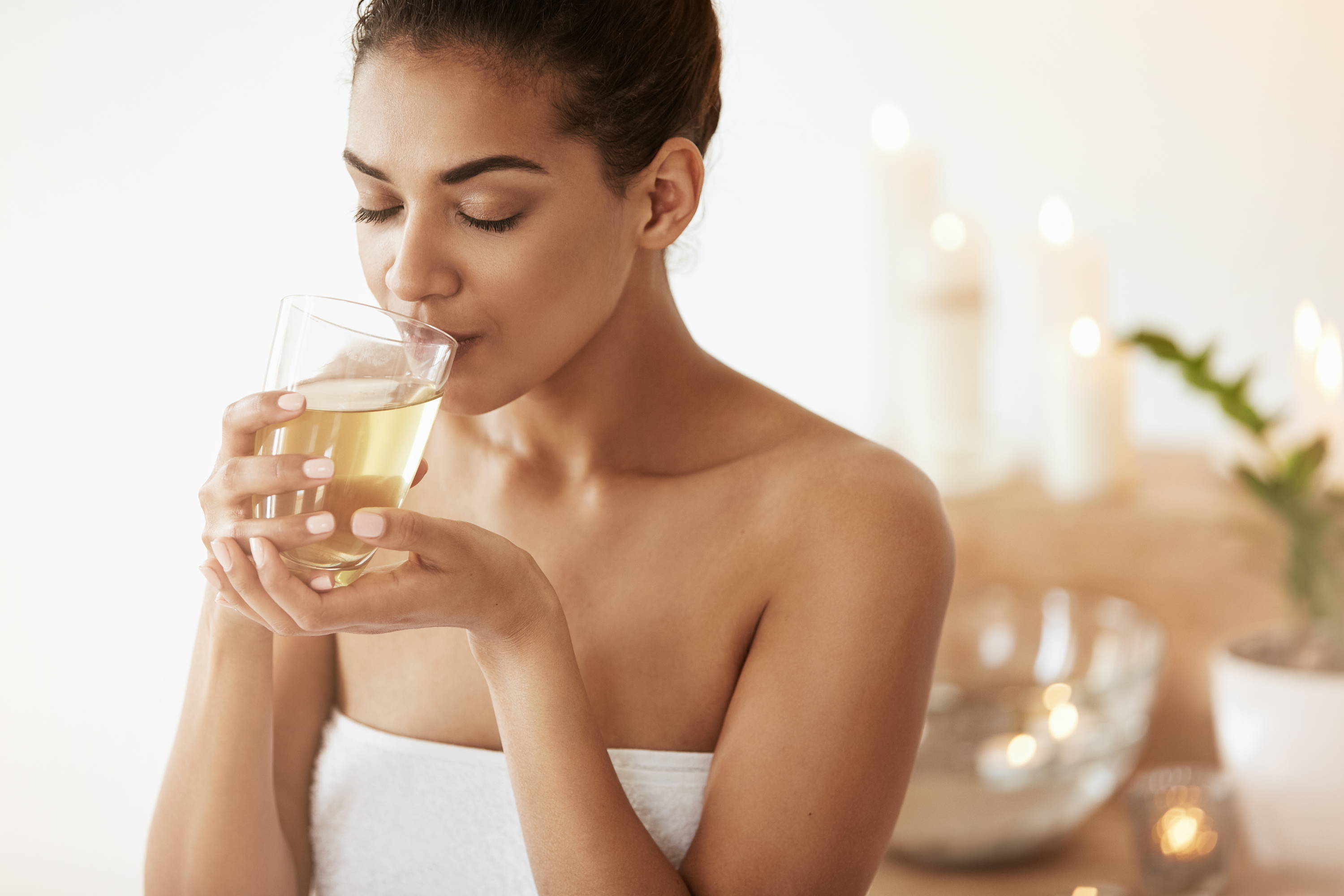 The "functional" teas that we drink are infused with plant-based chemicals known as flavonoids, which scientists believe to be the source of the tea's natural health benefits, including the quelling of inflammation or improving of vascular reactivity.
Because our knowledge of tea's benefits only continues to increase, its popularity increases as well. We've discussed how you can boost web and foot traffic to your spa by outwardly positioning your tea products in a separate post, but what about inside your spa? How should you incorporate the benefits of tea into your service menu and retail area?
Adding Tea to Your Spa Menu
While incorporating a tea bar into your spa is a necessary step for boosting tea sales and giving your clients a variety of choices, it's important that you use your knowledge as a wellness professional to offer teas that will best suit a wide range of client concerns.
Consider adding a small amount of reflection to the end of your wellness treatments where clients can relax with a cup of tea. After an intense body wrap or chemical peel, the last thing you want to do is rush clients out of the door. It doesn't allow your clients to cool down after the service and can severely hurt their spa experience.
By offering a complementary cup of tea to your client, you extend the benefits of the service and let them transition back into their daily mindset. If we think of our services as a way to transport the mind and body to a liminal, relaxed space, we have to give our clients moments to recover or we can harm the entire experience.
Finding a Wellness Tea That Fits Your Client
White Lion offers the perfect line of teas for incorporation into spa services with their expertly blended Wellness Teas. These organic teas are carefully crafted to support well-being and promote a healthy lifestyle. Each is blended to taste delicious and address specific service.
This blend features antioxidant-rich rooibos tea and acai berries, alongside orange peel, cornflowers, and currants to give your clients a full reboot.
Pairs well with

detoxifying body wraps, body scrubs, and cupping massage.
A delicious blend of orange peel, ginger, and peppermint to calm upset stomachs.
Pairs well with reflexology and therapeutic massage.
This blend of green and rooibos tea is packed with powerful antioxidants to give a much-needed boost to overworked bodies and minds. Also features apple fruit, orange peel, cinnamon, nutmeg, peppercorn, and cloves.
Pairs well with dry brushing, Abhyanga, and acupressure massage.
Inflammation (Tranquil Tissue) Tea
Features turmeric and pepper to promote and maintain a healthy body. This pu'erh tea is blended with orange peel, cacao nibs, natural chocolate flavor, and natural blood orange flavor.
Pairs well with soothing and hydrating facials, cupping massage, and deep tissue massage.
An invigorating blend of green tea and herbs designed to stimulate and ready the mind for what's next. Blended with cardamom, ginger, mate green, spearmint, nettle leaves, guarana seed, curcuma, chili, and lime oil.
Pairs well with invigorating body scrubs, Shirodhara, Reiki, and warm stone massage.
A soothing combination of chamomile and fruit nectars to promote calming relaxation. Features rosehip, blackberry leaves, lemon verbena, lemongrass, orange peel, and natural passionfruit flavoring.
Pairs well with relaxing facials, Swedish Massage, body wraps, and nail services.
A pu'erh tea blend to help reduce cravings. Includes cacao nibs, cranberry fruit, fennel seed, ginseng root, and orange peel.
Pairs well with seaweed body wraps, clay body masques, invigorating body scrubs, and dry brushing.
Regardless of your specific client's needs. you'll be able to provide them a tea that can extend treatment benefits or give them a post-treatment boost. Once they've tried the tea, they'll also be inclined to visit your retail selection to bring the tea home or see what other blends you offer and recommend.
---
Universal Companies is proud to have a team of experienced spa advisors on staff and welcomes you to consult with our professionals about spa products and supplies, including ingredients, equipment, and retail. Dedicated to the success of spa professionals everywhere, we're grateful to be recognized with the American Spa Magazine Professional's Choice Award, Favorite Distributor of the Year for many consecutive years. (Thank you!)