5 Ways to Boost Tea Sales Online
You can bring a lot of extra foot traffic into your spa by focusing on marketing wellness teas. Potential clients are often searching for local businesses where they can purchase either sustainable or organic teas, which means that you need to make sure that your spa is visible to these customers.
By outwardly positioning wellness tea brands, such as White Lion, you can boost your retail tea sales while also bringing in potential new revenue. Once tea customers are through the door, your staff can work to turn them into returning spa or salon guests.
To help you position your business on the web, we've put together a few tips on how to get started: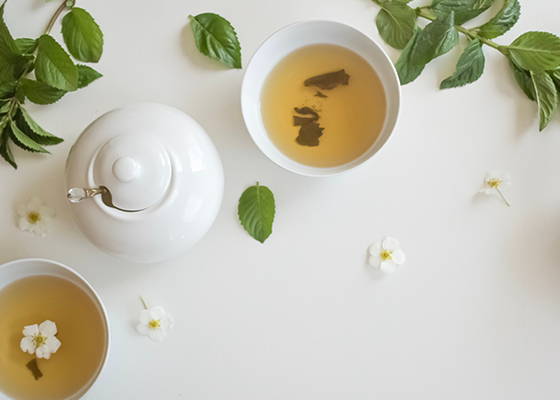 1. Create a "Near Me" page.
Creating a "Near Me" page on your site is step one. It gives search traffic a place to land on your website. This page should cater to the local consumer with headlines such as "Tea in [Your Location]" or "Natural & Organic Teas for Wellness". Once your web team has created this page, have them utilize specific keywords and phrases like:
tea near me
loose leaf tea near me
bulk tea near me
herbal tea stores near me
loose leaf tea stores near me
specialty tea shops near me
These words all target local users who are searching for tea. Search terms with local or service-based intent are much more likely to help you spa show up at the top of a user's search results.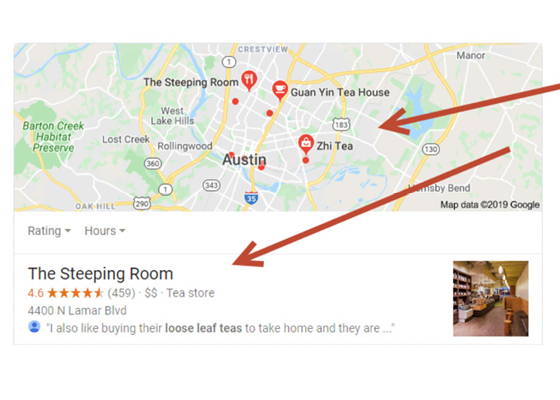 2. Create a Google My Business account.
If your spa doesn't already have a My Business account on Google, you need to create one. Contact us and we'd be happy to point you to the right resources and help you get your web team ready to set one up. Without a GMB account, it's highly unlikely that you'll show up at the top of Google's search results, or the map pack. The map pack is the Google Maps portion of the search page, where most local search traffic is coming from. Getting your business into that section is imperative for driving traffic and sales.
Under your account, have your web team select the categories that best apply to your spa. You shouldn't choose irrelevant categories. Only choose those that apply to your spa. For your wellness tea options, you should make sure to use:
Tea Market Place
Tea Store
Tea Wholesaler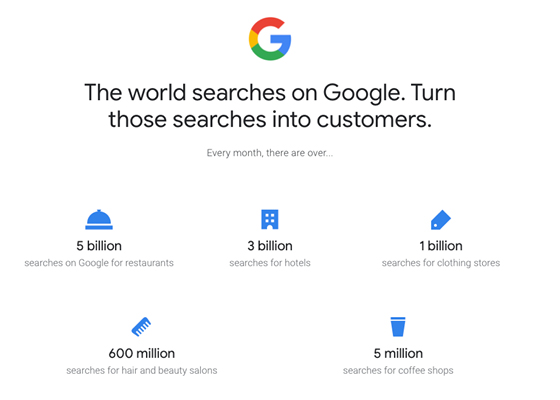 3. Include your teas in email and social campaigns.
Including your wellness teas in email, social, and blogging efforts will drive traffic to your site from loyal customers. If you don't currently have a newsletter, ask your web team to connect with your staff to start collecting media and promotions to create a system for emails.
4. Generate a citations campaign.
If you haven't heard of citations, they're actually one of the more important factors for helping your business rank locally in search engines. Citations can be seen as getting yourself listed in as many "online phone books" as possible.
If your web team or search engine optimization (SEO) team isn't running a citations campaign for you, have them start. You can see how your citations look right now by using online tools.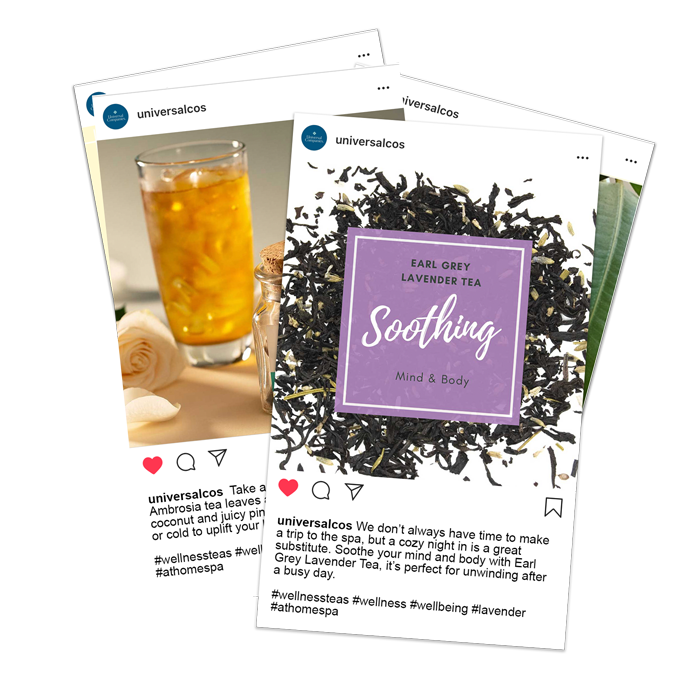 5. Make your website mobile-friendly.
Well over half of all web traffic to your site is from mobile devices, so maintaining a mobile-friendly experience is instrumental to driving sales. If you're not sure if your site works well for mobile devices, you can use Google's mobile-friendly test to see.
If your website doesn't pass, you'll need to ask your web team to rework your site's structure to better suit it for mobile devices. A mobile-friendly site helps you rank higher in Google's search traffic. Sites with unfriendly designs can cause visitors to bounce away from your site, which has negative SEO effects.
CloudWise Academy was founded in 2015 in Northern California as a way for individuals and companies to compete effectively in the midst of the digital revolution. Over the last several years, they've expanded to include a variety of courses to help you and your employees acquire in-demand skill sets—including design, search engine optimization (SEO), and marketing. CloudWise Academy also hosts the weekly podcast Being Found, which helps small business owners utilize the Internet to drive web and foot traffic.
---
Universal Companies is proud to have a team of experienced spa advisors on staff and welcomes you to consult with our professionals about spa products and supplies, including ingredients, equipment, and retail. Dedicated to the success of spa professionals everywhere, we're grateful to be recognized with the American Spa Magazine Professional's Choice Award, Favorite Distributor of the Year for many consecutive years. (Thank you!)