To Bleach or Not to Bleach the Brows
By Lori Vargas, founder of 360 Wellness Education
From bold, thick brows to more defined, shaped arches, the way we style our brows can completely transform our look. One of the latest trends in brow styling is bleaching. This technique involves lightening the natural color of the brows to create a more dramatic look. However, like with any beauty trend, there are pros and cons to consider.
Eyebrow bleaching is taking the color completely out of the eyebrows which can be quite harsh in general, but it gives a stronger, often more editorial look. This "futuristic effect" is in high demand with over 203 million views on TikTok. It's popularized by celebrities like Lizzo and Kendall Jenner and in fashion shoots and on runways. Individuals are wanting to reinvent their look and this process provides a blank canvas that allows them to just that. A bleached brow look alters the appearance of the face because the brows give structure to the face by defining the lines of the bones underneath. While this look can be stunning on many, it can also be startling to most. Bleached brows create the illusion that one's eyes look rounder or bigger because there is no longer an outline of the eye, the full space is opened up.

It is important to consult with your clients and manage expectations because the look is dramatic and transformative. There are a few options to share with your clients to guide them on their decision. The first option is to achieve the bleached brow look with makeup by using concealers; the client will be able to visualize how they look and then decide if they truly want to bleach the brows. The second option is eyebrow lightening which lifts the color a few shades lighter than the original brow color. This option allows a gradual transition for a client to appreciate the change and determine if they truly want to continue to full bleached brows. If a client does decide to bleach the brow but doesn't like the look after a few days, they have options. The look is temporary because the original color of the brow hairs will grow back in over time or a client can have their brows tinted to deposit color back to the original color.

The act of erasing eyebrows is a great way to open up the area around the eyes, which allows for much more freedom in terms of makeup possibilities. Since the "frame" is gone, makeup can be applied with any shape and size to create something dramatic. From drawing on entirely new brows to extending the shape of a graphic eye design to extreme effect, it opens up a whole new world.

As you work with bleached brows and are retinting back to the original color, use a tint that is one shade lighter than the original brow. The bleached brows will deposit and soak up color quickly and go dark easily; ensure that you reduce the processing time as well.

Interested in learning more? The online courses below can help you grow your skills while you earn CEUs!
Advanced Education Courses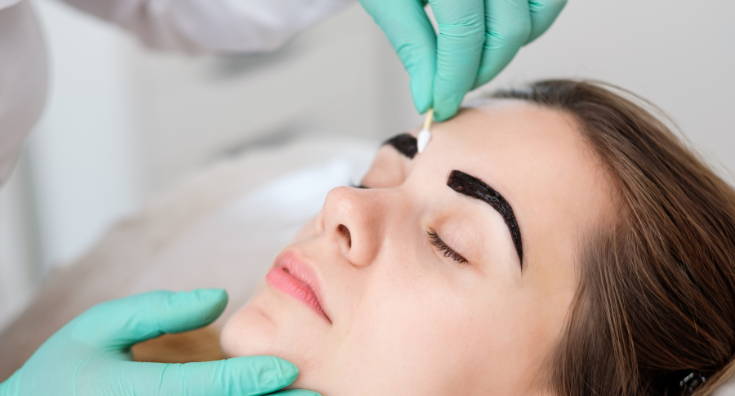 Lash & Brow Tinting Training & Certificate
Tinting adds dimension to lashes and brows to accent one's facial features, and are always in-demand services. Learn how to apply lash and brow tint using color therapy and color blending, to achieve single, two tone ombre, and gradient multi-color looks.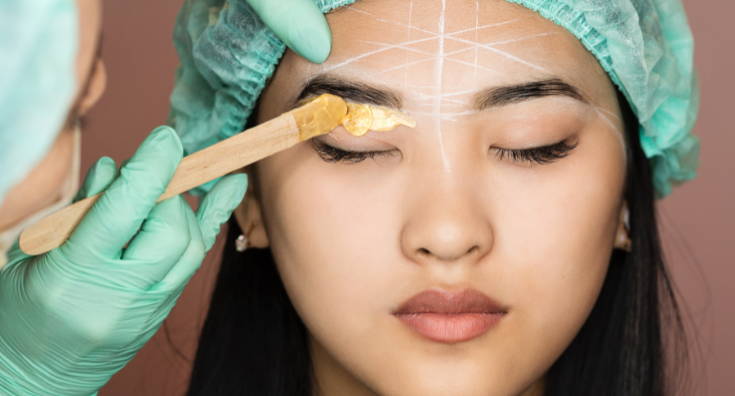 Advanced Brow Waxing and Mapping Training & Certificate
Earn 3 CEUs and master the art of designing and shaping symmetrical eyebrows using brow mapping techniques and waxing. You'll also get business strategies and marketing tips to provide a repeatable service that'll keep clients coming back.
---
About Lori Vargas, MBA (she, her, hers)
Lori Vargas, founder of 360 Wellness Education, has over 20 years in the spa industry as a founder of multiple spas, a massage school, and as a spa consultant. She also has 14 years of experience guiding Fortune 500 Companies with corporate strategies and business development. Lori holds a CPA and MBA from the University of Chicago.

To complement her online 360 Wellness Education courses, Lori has created an educational community focused on connections and growth through 360 Wellness Education CORE Membership. This membership provides easy access to affordable on-demand advanced education, live webinars (sip & learn style), Facebook private group, newsletters, and live events. Follow on Instagram at @360WellnessEducation .

In addition to CORE Membership and her other online courses, Lori offers 360 Business Workshops. This live webinar series focuses on business start-up and development, sharing valuable insight, advice, and templates to jumpstart business growth and maximize success.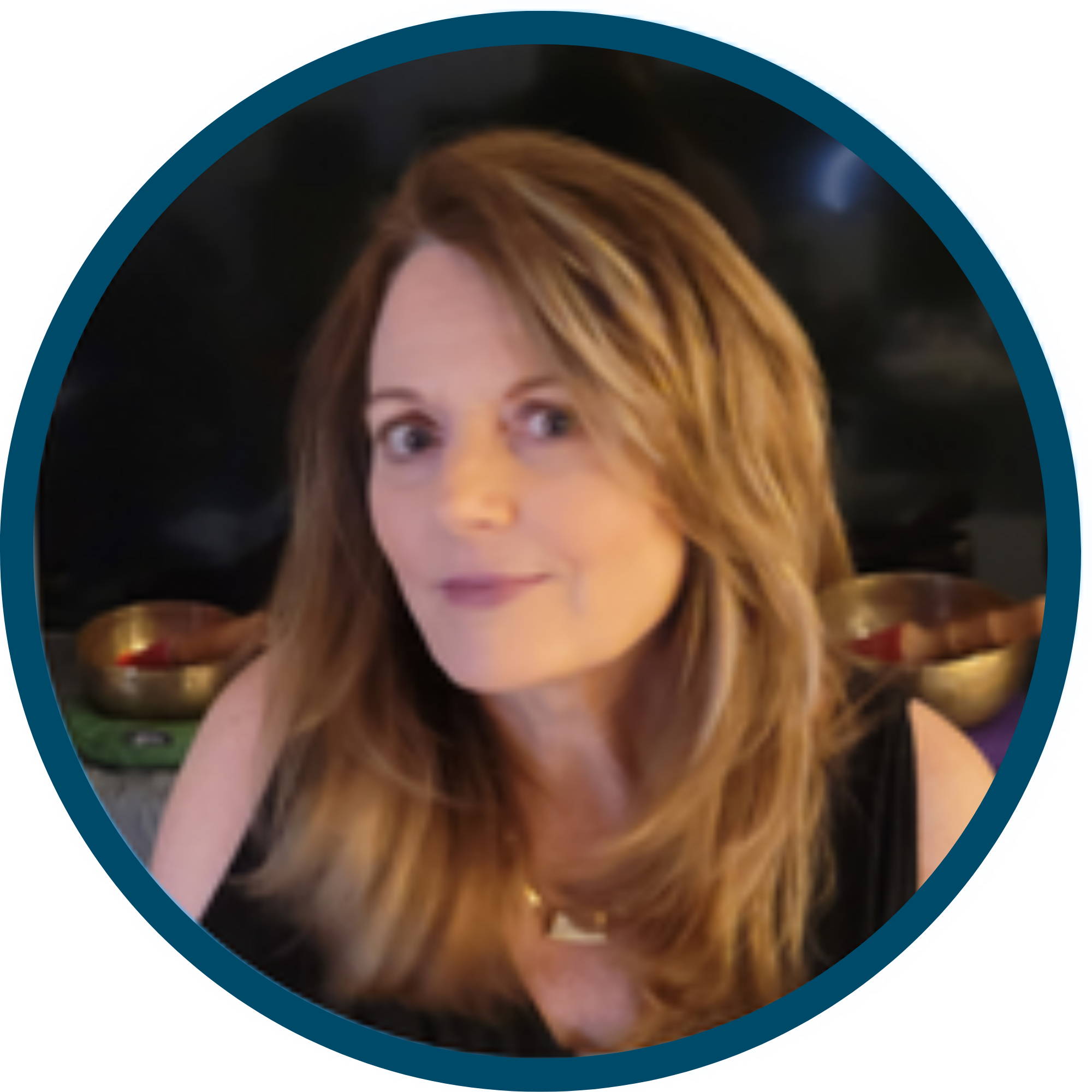 ---
Universal Companies is proud to have a team of experienced spa advisors on staff and welcomes you to consult with our professionals about spa products and supplies, including ingredients, equipment, and retail. Dedicated to the success of spa professionals everywhere, we're grateful to be recognized with the American Spa Magazine Professional's Choice Award, Favorite Distributor of the Year for many consecutive years. (Thank you!)
---