Why You Should Expand Your Lash & Brow Services

October 21 • Lash & Brow • By Lori Vargas
Lash and brow services have always been about self-expression and framing the face while enhancing your client's features. And now is the perfect time to expand these profitable treatments, for three reasons:
1. Beauty Above the Mask: Since your clients are wearing face masks, their eyes have become the main point of interest. So, their desire for beautiful, captivating eyes has drastically increased.

2. Menu Opportunity: With a limitation in services where clients must keep their masks on, there is a greater need for you to expand your lash and brow menu.
3. Trend Research: Consumer interest for brow services has been on the rise and shows no signs of waning.
So, let's take a closer look at consumer interest and explore popular service options.
Consumer Interest in Brow Services
Adding brow services to your treatment menu or as an add-on is sure to drive revenue. The demand for lash and brow services have been on a steady increase over the past 16 years. From 2004 to 2020, Google Analytics shows that consumer interest in brow services has risen a staggering 1300% and will continue to rise. Capitalize on this demand by offering a menu that features a well-rounded selection of services, such as the following:
Eyebrow shape trends are ever-changing and shaping them is pure artistry. It is limited only by the creativity of the provider and the client's preferences, which range from subtle to fierce.
Brow Mapping for Symmetry
Brow mapping establishes the start, arch peak and base, bottom, and end of the brow based on the client's facial symmetry.

Facial symmetry is universally associated with beauty and attractiveness, which has put an emphasis on ensuring brow services are performed in symmetry. Brow mapping helps create an illusion of symmetry to the eyes and face–even if a client's face and eyebrows are uneven from side to side. This effect is created by using one point of origin to shape and design each brow. The process begins with a client consultation to form a strategy about the best way(s) to shape the brows to frame the eyes and face. The method will provide a precise, consistent symmetrical eyebrow design every time, customized for each client.
Brow mapping is an extremely important step of the brow shaping process, along with brow waxing, henna design, makeup application, and microblading. 
The shaping of the brows with waxing has so many options and is only limited by the client's preferences and waxer's skills! Top trends include a full, polished, and bold look that embraces a naturally fuller shape to a more natural look for sparse brows. The trend of embracing imperfections as a signature to the brows allows individuals to showcase instead of fill in. Pairing a well-groomed brow with brow mapping to create facial symmetry is a must-have service combination.
According to Skin Inc., as of January 2020, brow lamination service sales have surged 2,500%1. This hot trend re-directs hair growth making brows look thicker and fuller.

The Brow laminating process uses a perm solution which allows the hair to relax the bend. Then, the provider brushes them up and applies plastic wrap over them to set the desired direction. Brow lamination is the best process for taming tough, unruly hairs as it sets them in place so every hair lies in the same direction, giving a just-combed effect. After the service, your client's eyebrows will look thicker, fuller, and straighter. It is less permanent and not as costly as microblading.
A form of semi-permanent brow tattooing, microblading involves tiny needles that deposit pigment under the skin. This results in realistic-looking brow hairs that don't wash off like brow makeup. It can last 1-3 years, depending on each client's skin type. (Those with oilier skin can experience faster fading.) Professionals offering microblading will want to schedule clients for touch-up appointments after the service.
As we move from brows to include lashes, tinting and lifting treatments
have remained a client favorite for many years.
Lash & Brow Tinting + Lash Lifting

Traditional Lash & Brow Tinting
Tinting of lashes and brows provides dramatic, long-lasting results. Eyelash tinting also heightens definition and darkens eyelashes, which may replace wearing mascara. Eyebrow tinting is done to frame the eyes and show definition, cover up or blend gray hair, enhance an existing hair color, and create a statement of self-expression. The shades of colors applied should be flattering to the client's features and hair and skin tones to achieve the desired look. The biggest trends are performing an ombre two-color process or a gradient three-color process to provide color variances for the brows.
Henna brow tinting is also growing in demand. Henna is a more natural alternative to traditional eyebrow tint. It semi-permanently stains the eyebrows and the skin underneath, giving the illusion of depth and fullness in the brow area. Henna offers the ability to even-out the brows, as tinting the skin acts as a brow filler. This is an advantage over traditional brow tinting, which only tints the hair.
Henna tinting the brows can be an alternative to microblading, or it can serve as a gateway to microblading. The latter because it allows clients a chance to get used to a new eyebrow look before committing to the microblading procedure.
Henna tinting and brow mapping is an excellent combination to offer.
Lash lifting enhances your client's natural eyelashes by "lifting" them from the base with waving and neutralizing solutions. This process straightens and lifts the lash from the roots using a silicone lash lift form with a bump, which gives a lifting effect, creating an illusion that the natural lashes are longer and have more volume. Lifting and tinting is a great combination for youthful-looking eyes.
All of these lash and brow services offer gorgeous results that your clients can't resist! Of course, you must carefully review and ensure that these services align with your existing offerings. The addition of a service is an investment of time and money, which includes training, marketing, and professional and retail product purchases.

If you're looking for training, we have you covered–and you can earn CEUs and do it at your own pace.
Lash & Brow Training and CEU Courses
Lash & Brow Mastery Bundle (17 CEUs)
Integrates the latest techniques and skills for providing repeatable services that will create a loyal client base. The series includes the following courses:
Advanced Brow Mapping for Symmetry Training & Certificate will cover three brow mapping methods.
Lash Lift & Brow Lamination Training & Certificate will cover these latest trends.
Lash & Brow Tinting Training & Certificate will include brow tinting with multiple color methods.
Henna Brow Tinting & Brow Mapping Training & Certificate will focus on symmetry and precision eyebrow design.
Advanced Brow Waxing & Brow Mapping Training & Certificate will feature hard and soft waxing techniques.
The Wow Brow Transformation Training & Certificate will provide a service protocol integrating the above skills along with a brow makeup finish.
The Wow Brow Transformation! Training (7 CEUs)
Integrates the principles of Brow Mapping to design a symmetrical brow outline. Brow Lamination provides the ability to sculpt the brow hairs into a shape while straightening the brows. Defining the brows with color with Brow Tinting or Brow Henna provides the framework needed to accent the face. Brow wax provides the grooming and sculpting to clean-up the brow. Brow Finish is creating a finished brow with fill-in and highlights that completes the brow.
Advanced Brow Mapping for Symmetry Training will train the String Method.
Brow Lamination Training will cover the latest in straightening.
Brow Tinting Training will include brow tinting with multiple color methods.
Henna Brow Tinting & Brow Mapping Training will focus on symmetry and precision eyebrow design.
Advanced Brow Waxing & Brow Mapping Training will feature hard and soft waxing techniques.
The Wow Brow Transformation Training will provide a service protocol integrating the above skills along with a brow makeup finish.


Each course includes self-care and proper body mechanics, technique theory, benefits and contraindications, anatomy and physiology, tools and ingredient knowledge, business focus, client management, technique breakdown, and protocols. Included are step-by-step videos to guide you in your training process.
You can find these online courses available at the UCo Learning Center.
---
About Lori Vargas, MBA, CPA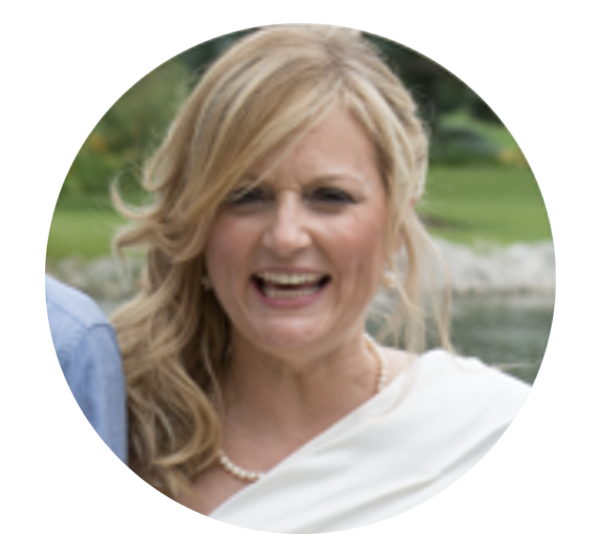 Lori is the founder of 360 Wellness Education, a culmination of her experiences over two decades as the founder of Spa Vargas Wellness and International Massage & Spa Academy. Her approach integrates theory, technique breakdown, proper body mechanics, business strategies skills, client and retail management, and protocols to integrate into practice.
---
Universal Companies is proud to have a team of experienced spa advisors on staff and welcomes you to consult with our professionals about spa products and supplies, including ingredients, equipment, and retail. Dedicated to the success of spa professionals everywhere, we're grateful to be recognized with the American Spa Magazine Professional's Choice Award, Favorite Distributor of the Year for many consecutive years. (Thank you!)