Facial Massage Oils are for Everyone
Have any of your clients ever made the comment, "My skin is too oily. I would never use oil on my face"? If so, it's time to help them revisit their philosophy about oils in their skin care routines, starting with the growing popularity of facial massage oils.
No matter what their skin type is, your clients should be open to using oils on their skin. Facial massage comes with an array of marvelous health benefits for all skin types. Massaging with facial oils can help:
Combat wrinkles by helping strained facial muscles loosen up and relax

Improve circulation

Liven up both the body and mind

Improve skin elasticity

Provide much needed moisture for sensitive and dry skin (especially in winter months when air is dry or in dryer, warm climates where skin needs more moisture)

Brighten the complexion and give it a fresh glow
You can offer a massage with facial oils as an express service on your menu or as an enhancement to any facial service. For a low cost per treatment ($2.97), you can easily add a 20-minute, skin-nourishing massage for the face, neck, and shoulders.
With ESS® Aromatherapy Facial Massage Oil blends, you can offer pure, natural, undiluted oils that are perfect for targeted treatments. Plus, you'll avoid the controversial chemical ingredients that can often be harmful for the skin.
Once you've made a place for facial oils on your menu, you'll need to make sure that you are coordinating the right products for your individual clients.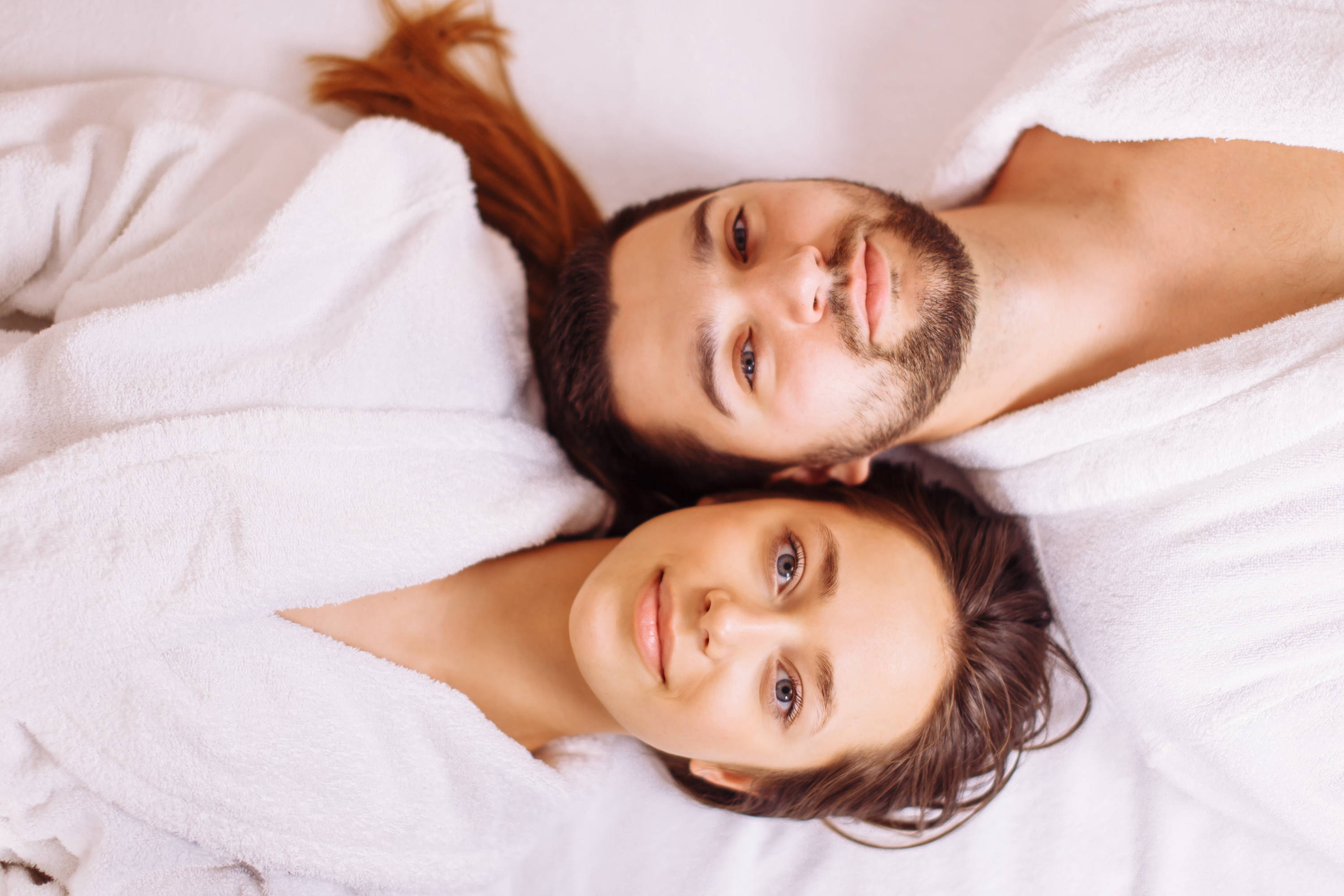 Finding the Right Facial Massage Oil
This blend features soothing oils of yarrow, roman chamomile, palmarosa, and patchouli to nourish and gently support sensitive skin types.
An exotic, floral blend of oils of champaca, rose, and jasmine that works to soften the look of fine lines and minimize the appearance of wrinkles.
This non-drying oil features an astringent blend of actives that works to even out imbalances in sebum and skin dryness. Perfect for acne-prone skin.
A deeply moisturizing, revitalizing facial blend that soothes dry skin and leaves behind a soft floral note of rose. Great for clients who have trouble with irritated or flaky skin.
Follow your facial massage services with a good moisturizer to hydrate clients' skin, such as the Moor Spa® Renewal Cream (All) or Mattifying Cream (Oily / Combination). Also, remember to direct clients to your retail area for continued at-home care between spa visits. We also recommend that you either teach each client how best to use the product, or offer a self-care protocol alongside any purchase.
---
Universal Companies is proud to have a team of experienced spa advisors on staff and welcomes you to consult with our professionals about spa products and supplies, including ingredients, equipment, and retail. Dedicated to the success of spa professionals everywhere, we're grateful to be recognized with the American Spa Magazine Professional's Choice Award, Favorite Distributor of the Year for many consecutive years. (Thank you!)