How to Qualify a Massage Therapy Cupping System
By Lori Vargas, founder of 360 Wellness Education
Cupping Massage Therapy has become popular in recent years as a treatment for a variety of conditions. With so many different types of cupping systems available, it can be challenging to know which one is the best fit for your needs. In this article, we'll provide you with a comprehensive guide on how to qualify a massage therapy cupping system. We'll also cover the essential factors to consider when choosing a cupping system, including the quality of the cupping equipment, the materials used in its construction, and the reputation of the supplier.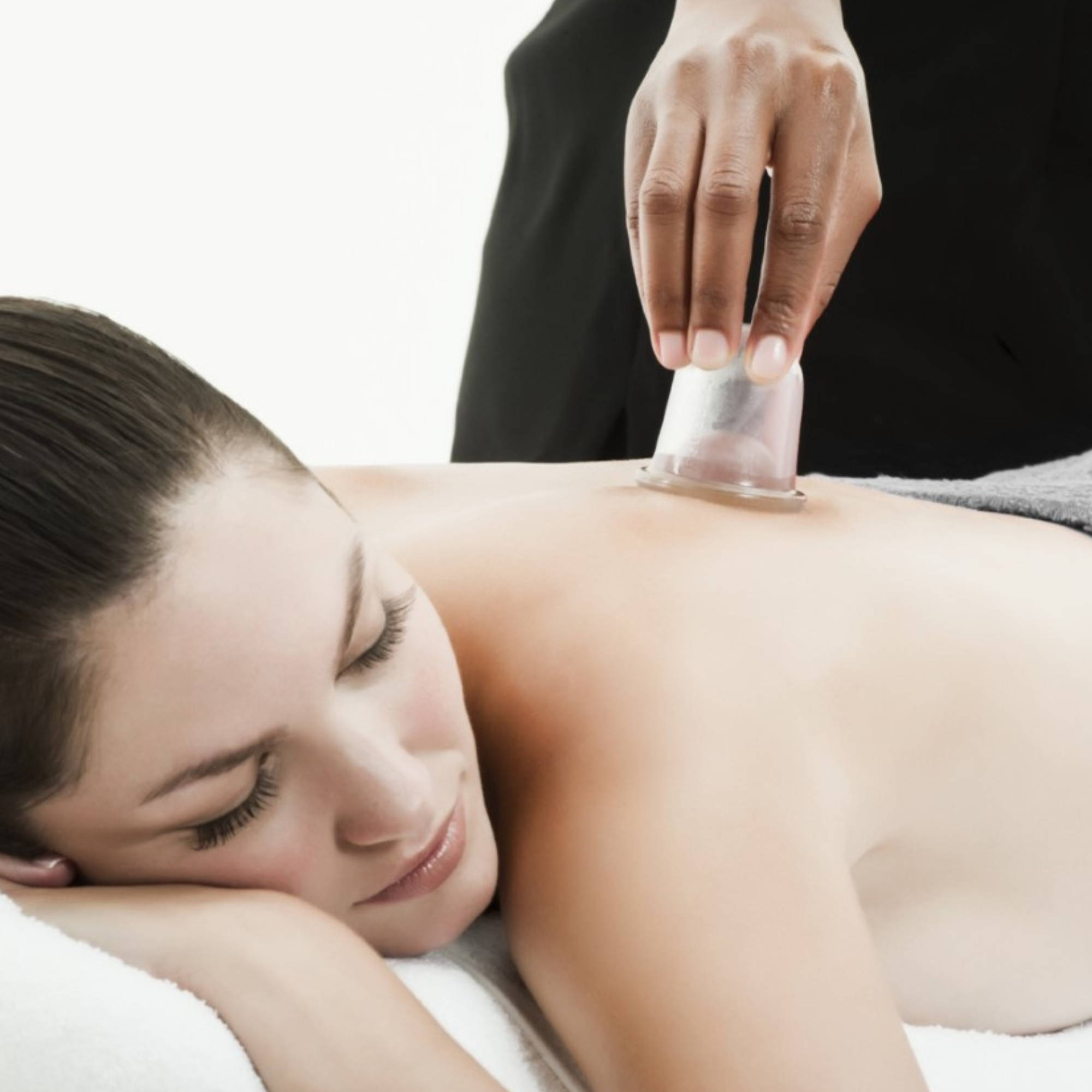 Cup Selections Allow for Treatment Customization
There are numerous characteristics and functions to consider when selecting massage cups and cupping sets. Some considerations include:
cup material

color

sizes

strength

design

sets

lubricants
Silicone cups use a squeeze action to create suction. They're durable, flexible, and inexpensive. And due to their soft, pliable material, silicone cups are highly effective with glide cupping techniques. However, silicone cups do not achieve a consistent pull and strength for parking cupping techniques compared to plastic cups with a suction gun. Silicone cups come in bell or bulbous designs. The technique in working with each shape varies. Be sure to review the manufacturer's training material to avoid hand fatigue.

Plastic cups use a pistol-grip hand pump to create the suction. The material is durable and easy to disinfect. The suction gun feature creates a strong, consistent pressure level that's highly effective for park cupping techniques. It also provides control over the amount of suction with valve release. The hose that's used to pull the oxygen from the cup can be removed for hygienic purposes. The removal of the hose will be easier to cup, and the client doesn't feel the "brushing" sensation of the hose on their skin if it gets too close. While gun pump cupping is effective with glide cupping techniques, it's not as flexible as silicone cups.
Initial Determining Questions
What type of cupping massage therapy will you be adding to the service menu?

Facial cupping?
Body gliding cupping?
Body parking cupping?

Is the treatment esthetic or massage focused?
What types of clients' benefits will be achieved with cupping massage therapy?
What type of cup design will effectively achieve the service needs?
What type of lubricant will support the services?
7 Key Features to Look for in a Cupping Massage Therapy System
1. Cup Materials

a. Modern cups are manufactured from silicone, glass, and plastic. Traditional cups have been made from animal horns, bamboo, and earthenware.

2. Colors

a. The color of cups ranges from transparent to color. Transparent cups are recommended to observe the skin suction through the cup.
b. Skin observation during body cup parking for skin color changing is important for proper observation and client safety. I highly recommend a transparent cup to be able to perform plateau monitoring.

3. Sizes

a. The cup diameter comes in numerous sizes and impacts the effectiveness from depth and surface coverage. The importance of various sizes provides flexibility in techniques, treatments, and body areas.

4. Strengths

a. Silicone cups have varying levels of strength based on the stiffness of the material.
b. The intensity of the vacuum seal varies by the level of suction.

5. Designs

a. Elongated silicone facial cups are available in soft and hard strength materials. Squeeze in the air, set down, and glide with lubricant or park dry.
b. Bulbous silicone cups allow for control with the hand-over-top technique. Squeeze in the air, set down, and glide with lubricant or park dry.
c. Dome silicone cups are available in soft and hard strengths. Squeeze in the air, set down, and glide with lubricant or park dry. The shape is ideal to minimize hand fatigue.
d. Silicone, plastic, or glass cup with a squeeze bulb to adjust the strength of vacuum suction allows more control of applying even suction utilized with parking and gliding.
e. Pump plastic cups with valves to adjust strength utilized with parking and gliding. Most effective for parking.
f. Glass cups heated with fire before cup inversion for parking and gliding.

6. Sets

a. Availability of various design options to create a collection to allow for flexibility within treatment offerings.

7. Lubricants

a. Lubricant to aid in smooth gliding movements and to avoid skin discomfort.
b. Highly active ingredients to address localized concerns for product penetration.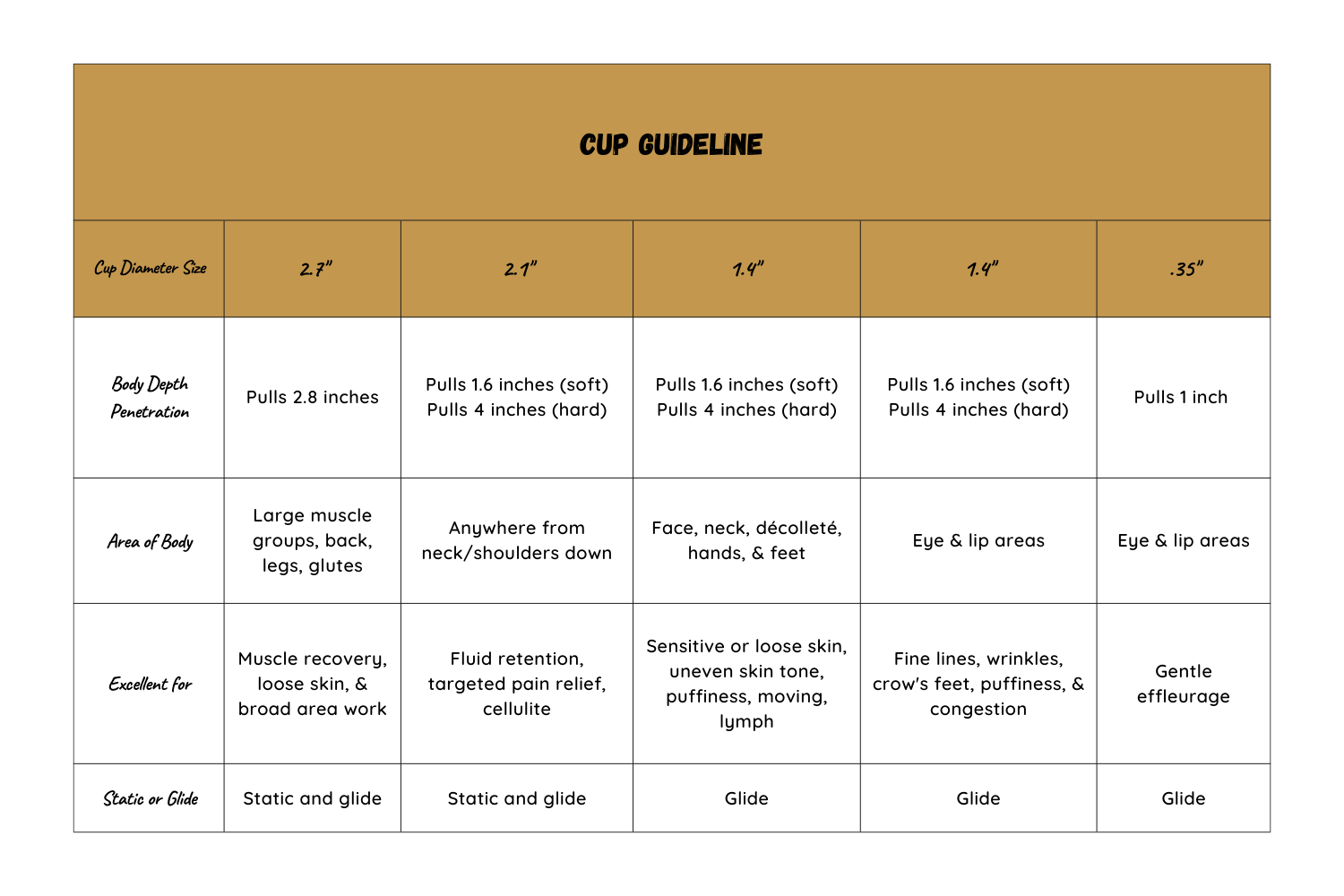 Manufacturer Details to Consider
While the features above can certainly help you narrow down your options, don't forget to investigate the brand itself, not just its product offerings. Look for a company that's been in business for a while. The brand's reputation will become linked with your own, so make sure it's a good one. Here are a few questions to consider:
1. Does the manufacturer's brand align with your ideals?
2. How long has the company been in business?
3. Does the company have a history of inventive product development?
4. Are their products backed by clinical studies?
5. What resources does the manufacturer offer spa partners? While loyalty programs are great, a reputable company will go above and beyond to support its spa partners.
6. Do they offer professional development resources and in-person training to make sure your practitioners are equipped to deliver the high-quality results that will set your spa apart and keep your clients coming back for more?
7. Does the manufacturer provide ready-made marketing assets to support the brand?
8. Does the manufacturer provide treatment protocols to support the service menu integration?
Interested in learning more? The online courses below can help you grow your skills while you earn CEUs!
Advanced Education Courses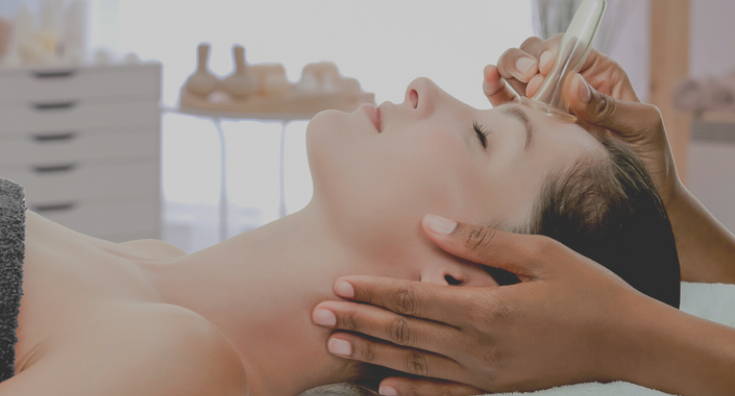 Facial Cupping Massage Training & Certificate
Earn 2 CEUs with this course that provides estheticians and massage therapists with the technical skills to utilize silicone facial cups.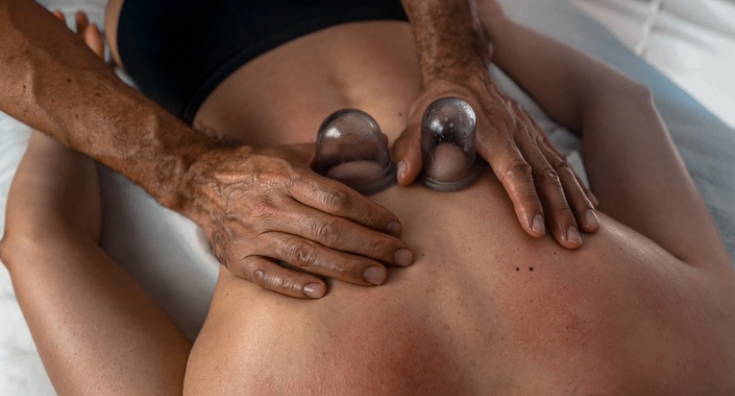 Cupping Massage Therapy: Sports & Therapeutic Training & Certificate
Earn 6 CEUs with this course while focusing on techniques that utilize the cups to aid in trigger point release and loosening adhesions.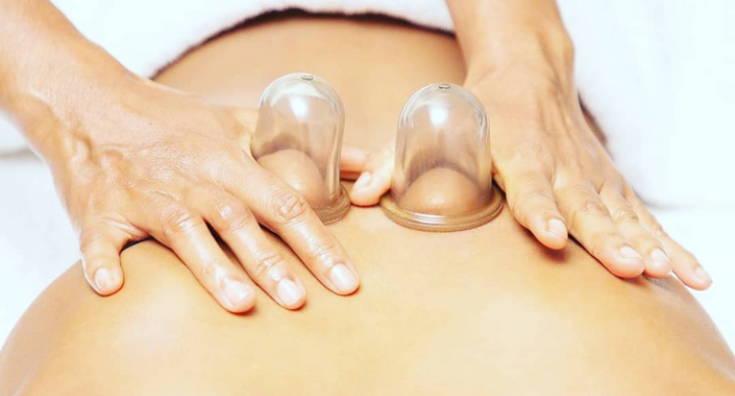 Cupping Massage Therapy: Gliding Basics Training & Certificate
Learn the theory of cupping therapy, benefits, contraindications, what to look for when purchasing cups, and proper technique.
About Lori Vargas, MBA (she, her, hers)
Lori Vargas, founder of 360 Wellness Education, has over 20 years in the spa industry as a founder of multiple spas, a massage school, and as a spa consultant. She also has 14 years of experience guiding Fortune 500 Companies with corporate strategies and business development. Lori holds a CPA and MBA from the University of Chicago.

To complement her online 360 Wellness Education courses, Lori has created an educational community focused on connections and growth through 360 Wellness Education CORE Membership. This membership provides easy access to affordable on-demand advanced education, live webinars (sip & learn style), Facebook private group, newsletters, and live events. Follow on Instagram at @360WellnessEducation .

In addition to CORE Membership and her other online courses, Lori offers 360 Business Workshops. This live webinar series focuses on business start-up and development, sharing valuable insight, advice, and templates to jumpstart business growth and maximize success.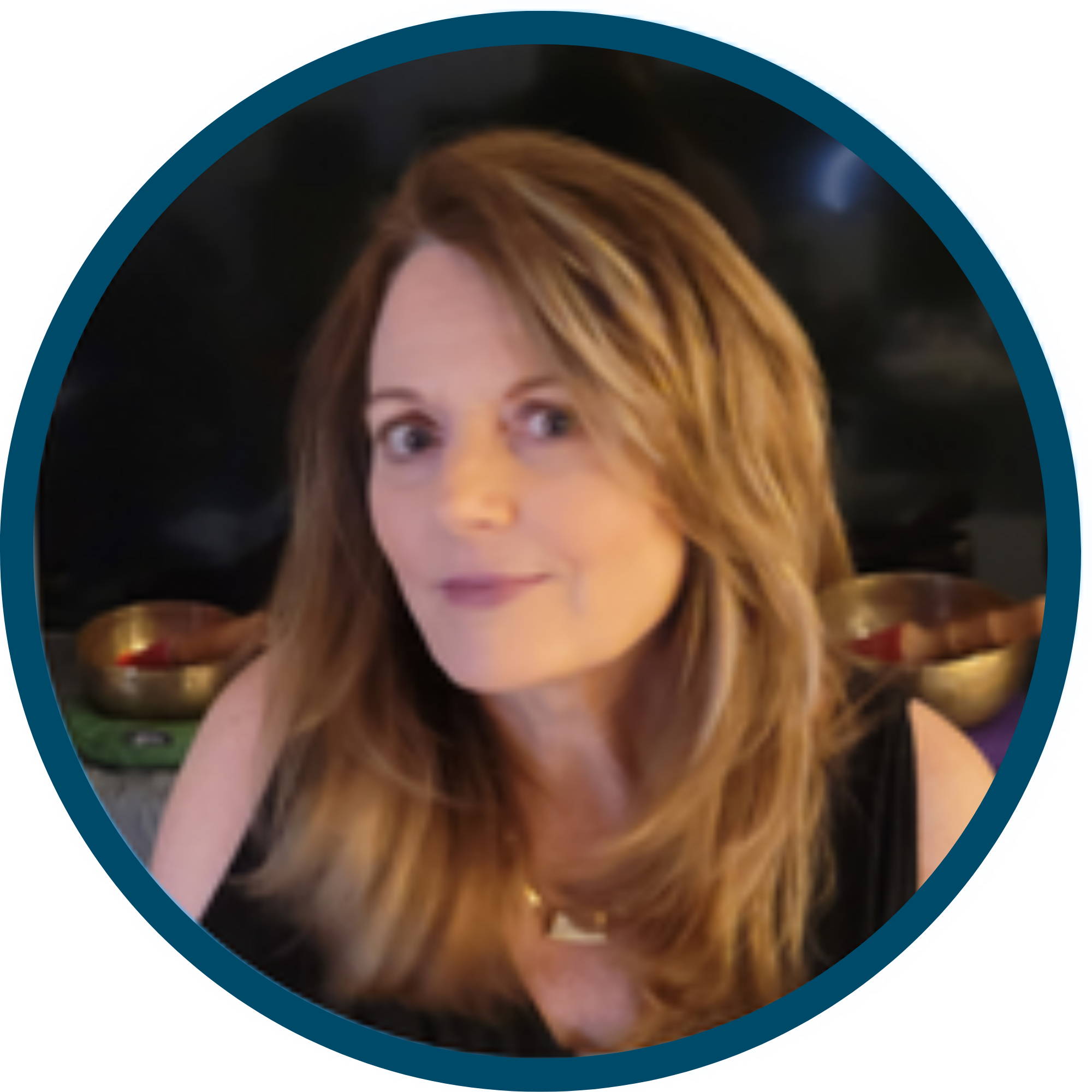 ---
Universal Companies is proud to have a team of experienced spa advisors on staff and welcomes you to consult with our professionals about spa products and supplies, including ingredients, equipment, and retail. Dedicated to the success of spa professionals everywhere, we're grateful to be recognized with the American Spa Magazine Professional's Choice Award, Favorite Distributor of the Year for many consecutive years. (Thank you!)
---