Bring in the Summer with Sunless Tanning!
Summer is just around the corner and clients are looking to your spa for smooth, flawless, vacation-ready skin. We all know that the sun is a huge factor in aging, but the beautiful glow of sun-kissed skin is more desirable than ever.
Educating clients to protect their skin is still key, but don't miss the opportunity to offer a sunless glow in your spa or salon, while educating them on the use of sunless tanning for the face or bronzer to maintain that summer glow.
And it's never been easier to offer natural looks with the sunless tanning formulas of today.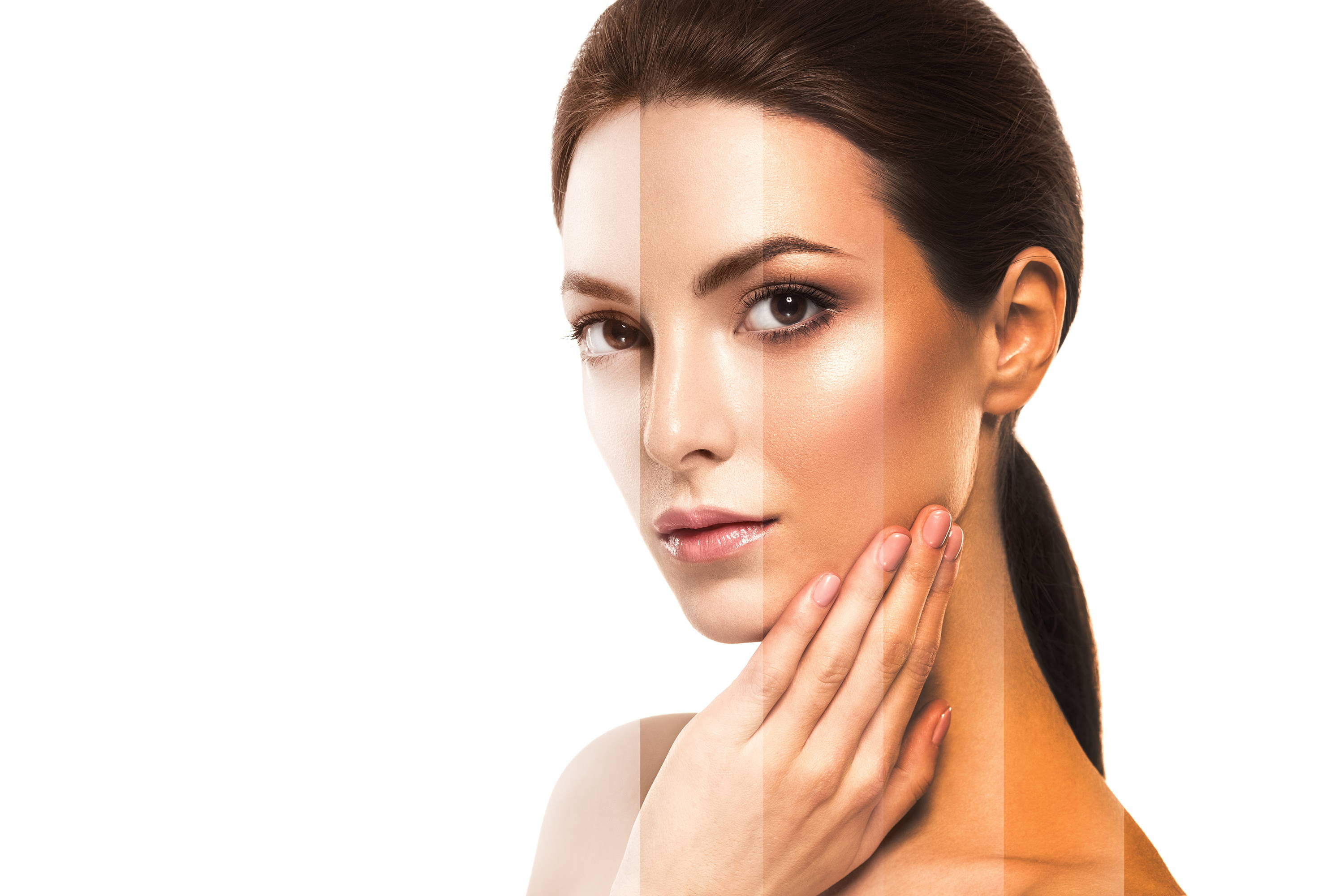 1. Always use a professional grade product.
There are many sunless facial tanners available online and through big box retailers, but most of these products contain ingredients that can clog pores and leave a "muddy" finish on the face. To avoid this, use professional sunless tanners in your services and recommend them to clients. You should also keep these products in your retail boutique for at-home care and pickups.
2. Cleanse and exfoliate before tanning.
Always have or recommend that clients cleanse before tanning. If they often use self-tanner or they want to get rid of older tan buildup, you can use a Tan Eraser, which also doubles as an effective cleanser.
After cleansing thoroughly to remove dirt, oils, or tan buildup, a gentle exfoliator—like the Moor Spa® Facial Polish or 10% Glycolic Lotion—will lift dead skin cells and prepare the skin to absorb sunless tanner evenly.
3. Consider your options.
Consider all options for your clients. Consult with clients to determine their goals and choose a product that best meets their needs. Here are few examples:
Natural, hydrated finish.
Hydrating treatment with a dark bronze finish.
Revitalizing treatment with a super dark brown finish.
Enhanced treatment for active clients with a bronze finish.
Rich, super dark brown finish.
Intense, super dark, ash-like brown finish.
Extreme, ultra dark finish.
4. Application is everything.
The key to a flawless sunless tan is in the application. Even the best products, if applied incorrectly, can end up looking like a disaster.
When applying sunless tanner to the face, the correct procedure is to apply a small amount of product to your fingertip and apply in a circular motion, avoiding the eye area and areas around the nose and mouth. Apply sunless tanner to the apples of the cheeks, along the jawline, and just slightly on the forehead to achieve a natural, sun-kissed effect.
5. Protect clients and yourself.
Shield clients' hair from sunless tanner with either a facial cap or headband. Wear gloves when applying sunless tanner or wash your hands immediately after to avoid staining. Use soap, scrubbing the fingertips and palms to remove all sunless tanning product.
6. Maintenance matters.
Proper skin care and reapplication of product will keep your client bronzed and beautiful all season. If possible, have your clients rebook at regular intervals and recommend retail products to maintain their tan between appointments (all products mentioned above can work in both the treatment room and at home). Also, educate your clients, telling them to avoid facial cleansing towelettes, which can cause streaking.
---
Universal Companies is proud to have a team of experienced spa advisors on staff and welcomes you to consult with our professionals about spa products and supplies, including ingredients, equipment, and retail. Dedicated to the success of spa professionals everywhere, we're grateful to be recognized with the American Spa Magazine Professional's Choice Award, Favorite Distributor of the Year for many consecutive years. (Thank you!)