Help Clients Get the Most Out of Waxing
Clients love that smooth, fresh feeling right after waxing treatments, wishing it would last until their next visit. While you can't make that wish come true, you can share suggestions that will extend the effects of waxing.
Getting the most out of waxing and hair removal comes down to two things: skin care and scheduling.
Before waxing
Encourage clients to exfoliate their skin a day or two before a waxing appointment. They should use a gentle method that will slough off dead skin and clear hair follicles but not irritate the skin. Helpful hair removal supplies and products that your spa should stock include skin scrubs, loofahs, and exfoliating cloths or mitts.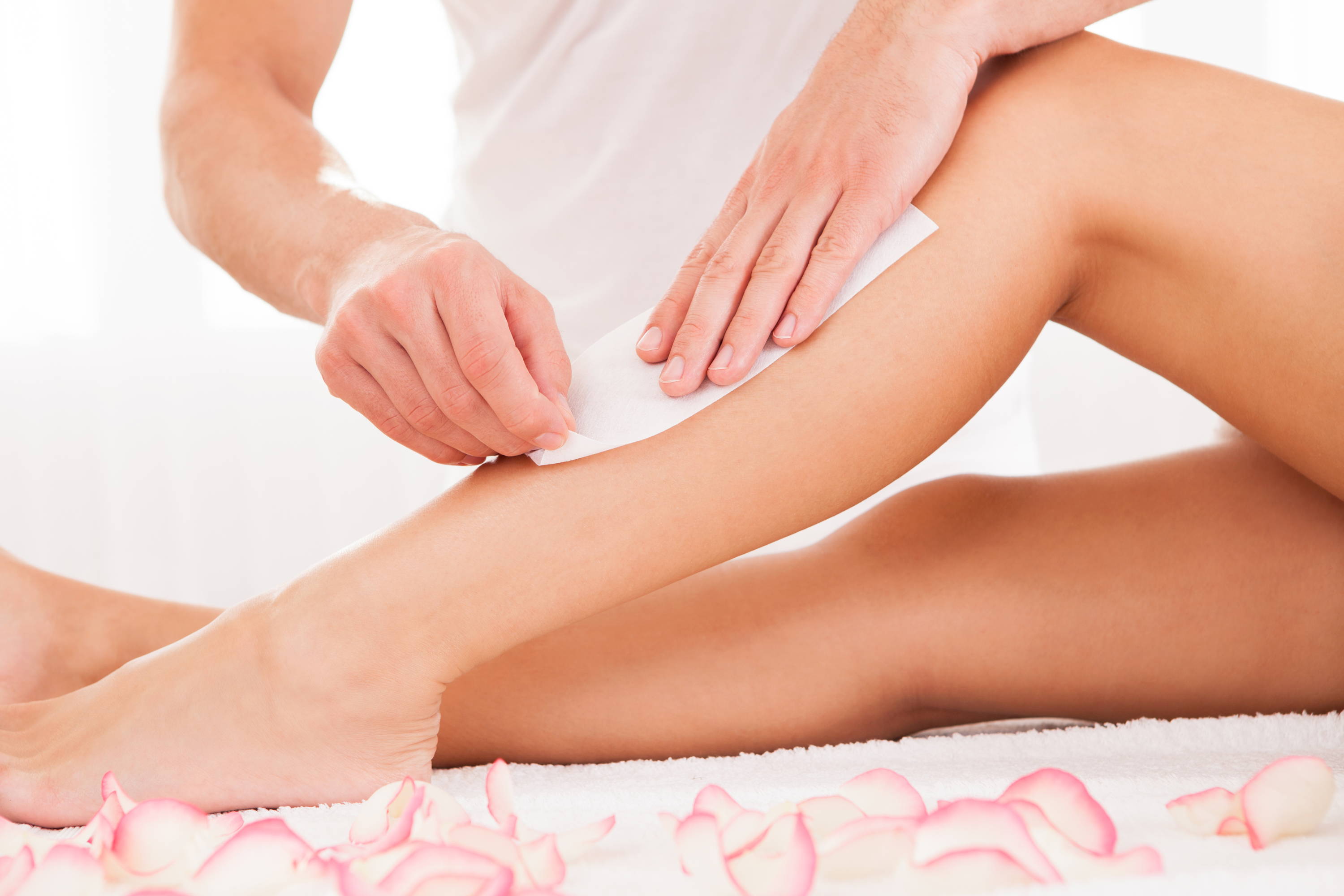 After waxing
Let your clients know that they should avoid the sun or use a lot of sunscreen for a few days after waxing. However, sunscreen can irritate sensitive skin and contribute to clogged pores, so avoiding the sun altogether is best. Clients should also avoid saunas, steam rooms, swimming pools, oceans, and other bodies of water for the first few days after a wax.
Soon after waxing, clients should soothe their skin. If they are prone to irritation and redness, you can offer products to help minimize those effects. They should moisturize often, using products that don't irritate or clog their pores. Clients who are likely to get bumps and ingrown hairs should consider using a post-waxing product with salicylic acid to prevent and address these issues, like the Moor Spa® Salicylic Cleanser.
Between waxing
Waxing works best on healthy skin. Dry, flaky skin can interfere with the benefits of waxing, so clients should keep skin healthy with regular cleaning, exfoliation, and moisturizing. They shouldn't overlook the benefits of regular hydration, good nutrition, and activities that increase circulation, like aerobic exercise.
Clients shouldn't pick, scratch, or tweeze ingrown hairs because that can lead to further irritation and possibly infection. They also shouldn't shave between waxing appointments. Occasionally tweezing a few hairs is fine, but no shaving. Shaving changes the pattern of hair growth and hair texture, which can make waxing harder or less effective, while also causing irritation and itchy stubble.
Schedule regularly spaced appointments
Clients should have waxing done on a regular schedule, or 3-6 weeks for most people. The timing is based on how long it takes for hair to reach the best length for waxing. Estheticians differ on the ideal length for waxing, with some saying 1/8–1/4 inch and others saying 1/4–1/2 inch. Make sure to tell clients the best length for the waxing products and services you provide.
When hair is longer, it's easier to remove from the roots and will take longer to grow back in. When hair is too short, it's more likely to break during waxing, resulting in faster regrowth.
Factors that affect hair growth include age, hormones, weather, and skin care routines. Regular waxing also affects hair growth, leading to slower and less dense hair growth over time.
Encourage clients to book regular appointments at the right intervals. They may be less likely to shave between appointments because they know hair needs to grow to a certain length before their upcoming appointment.
Schedule year-round appointments—not just during bikini season
Waxing is a skin care routine that has more benefits the longer it's done. One major difference between shaving and waxing is that waxing pulls out hair from the follicles and shaving cuts off hairs in mid-growth, often when they're thickest.
Over time, waxing helps hair grow in a steady cycle and pattern, while weakening the hair because of the impact on the follicles. This causes hair to grow in more slowly and sparsely. Clients who wax regularly tend to have longer times between appointments because the waxing results last longer.
With shaving, hairs quickly grow back in. Because hairs are cut off mid-growth, the hair shaft tends to remain thick as it rapidly grows back.
Waxing is often associated with warm weather or tropical vacations, but waxing needs to be done year-round for the greatest impact when it is most wanted.
Help clients focus on the long-term goal of smooth, soft skin. If they wax regularly throughout the year, by the time bikini season rolls around, hair will be growing in more slowly and less noticeably.
---
Universal Companies is proud to have a team of experienced spa advisors on staff and welcomes you to consult with our professionals about spa products and supplies, including ingredients, equipment, and retail. Dedicated to the success of spa professionals everywhere, we're grateful to be recognized with the American Spa Magazine Professional's Choice Award, Favorite Distributor of the Year for many consecutive years. (Thank you!)