Craft Your Own Skincare
Brand with Ease
Curate bespoke skincare with scientifically-backed ingredients and proven formulations.

Versatile, Sanitary & Economical Alternative to Paraffin
Craft Your Skincare Legacy
Curate bespoke skincare with scientifically-backed ingredients and proven formulations.
The Private Label Difference
Accessible to businesses of all sizes, Private Label offers some extraordinary benefits that you may not find anywhere else.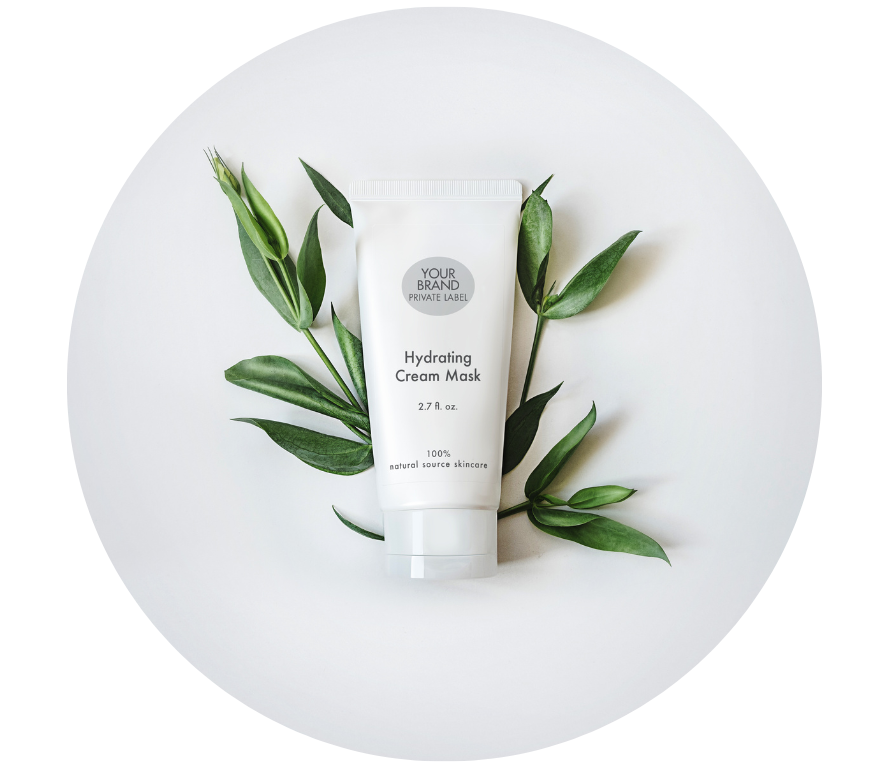 Quality Ingredients & Focused Selection
Your products are made with 100% natural source ingredients, all of which are backed by research from academic journals and tested extensively for efficacy. For purity and potency, our manufacturer makes his own plant extracts onsite. And with great intention, he pairs actives to achieve a synergistic effect for amazing results.
Also, to enable you to uniquely address each guest's skin concern, we've assembled a collection of 23 products that's comprehensive without being overwhelming. This allows you to easily prescribe the best product mix and skin care plan for each client's needs.
Professionally Designed Marketing Resources
From ready-to-use social posts to wall signage, your marketing efforts are supported with digital and printable assets to attract guest interest.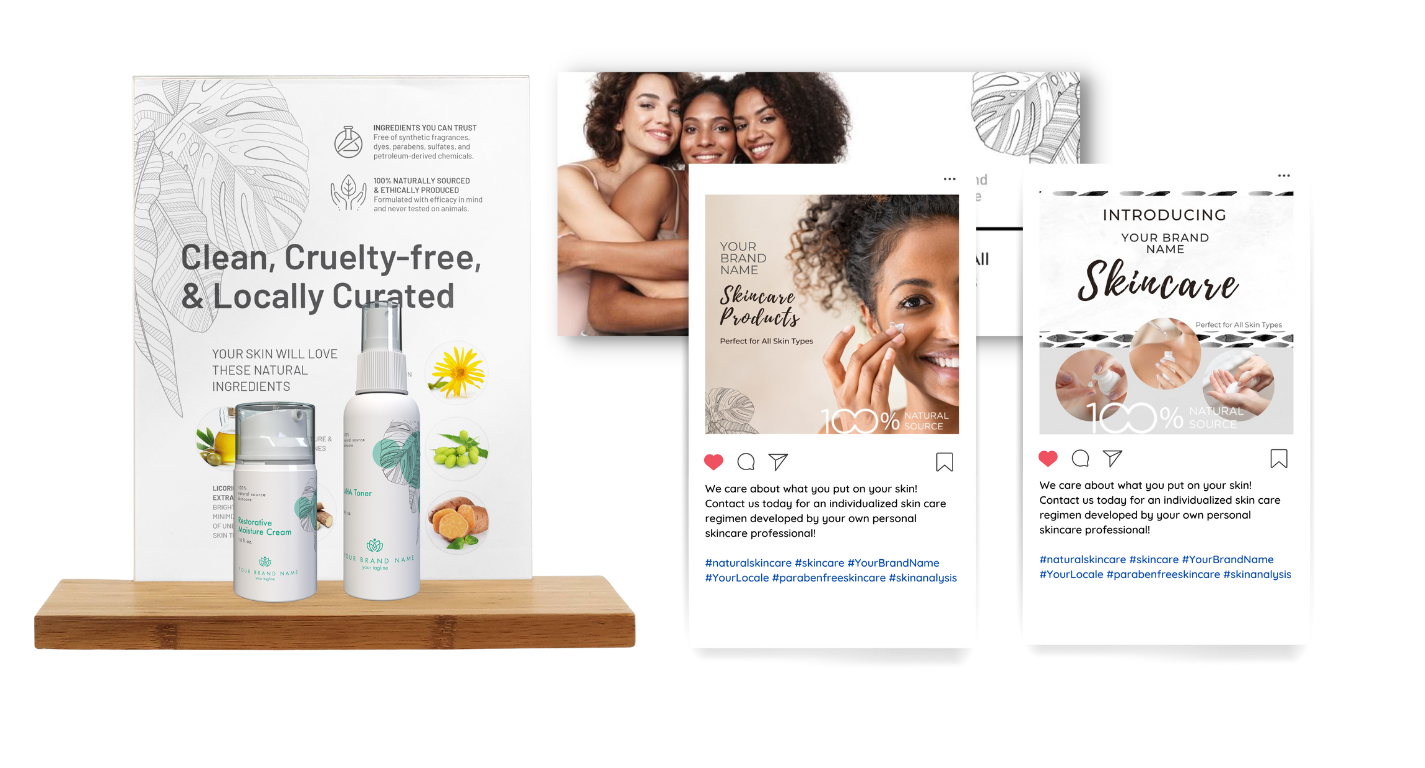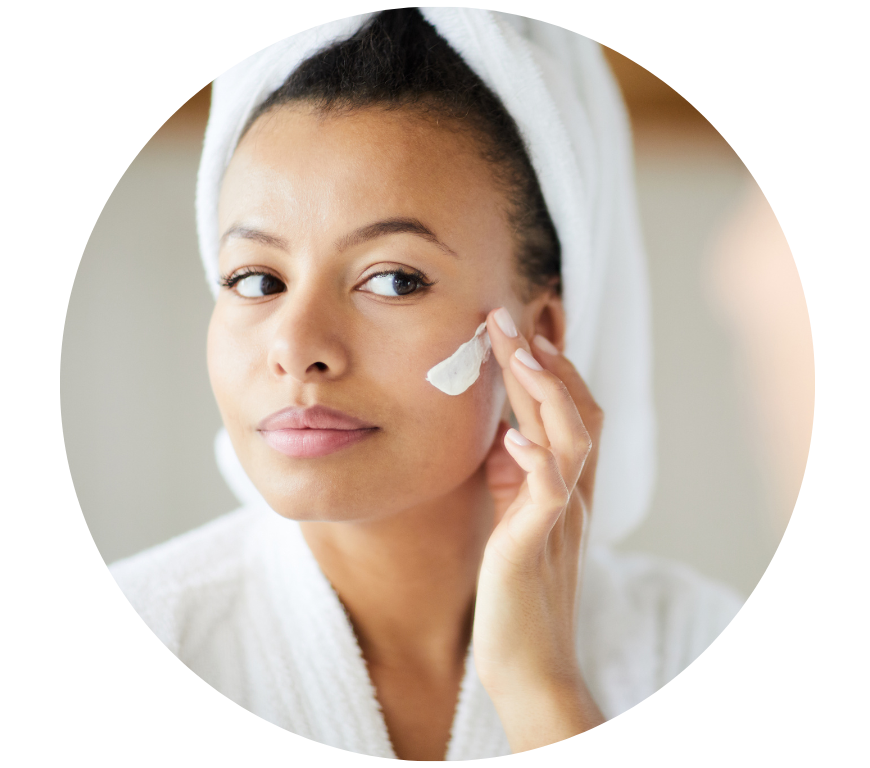 Low Minimums. No Contracts.
To get started, you're only required to purchase a net minimum of 24 retail pieces with a per product minimum of 3. Once you create an account, you may reorder the same amount OR purchase individual retail products in quantities of 6 or more. *
*Lip balms do not count toward the 24-piece minimum. Different rules apply. Please refer to the product page.
Your Distinct Branding Style
From floral to sleek and modern, you can choose one of five design styles to complement your spa's branding. The style you select can be used on labels, signage, handouts, digital media, and more!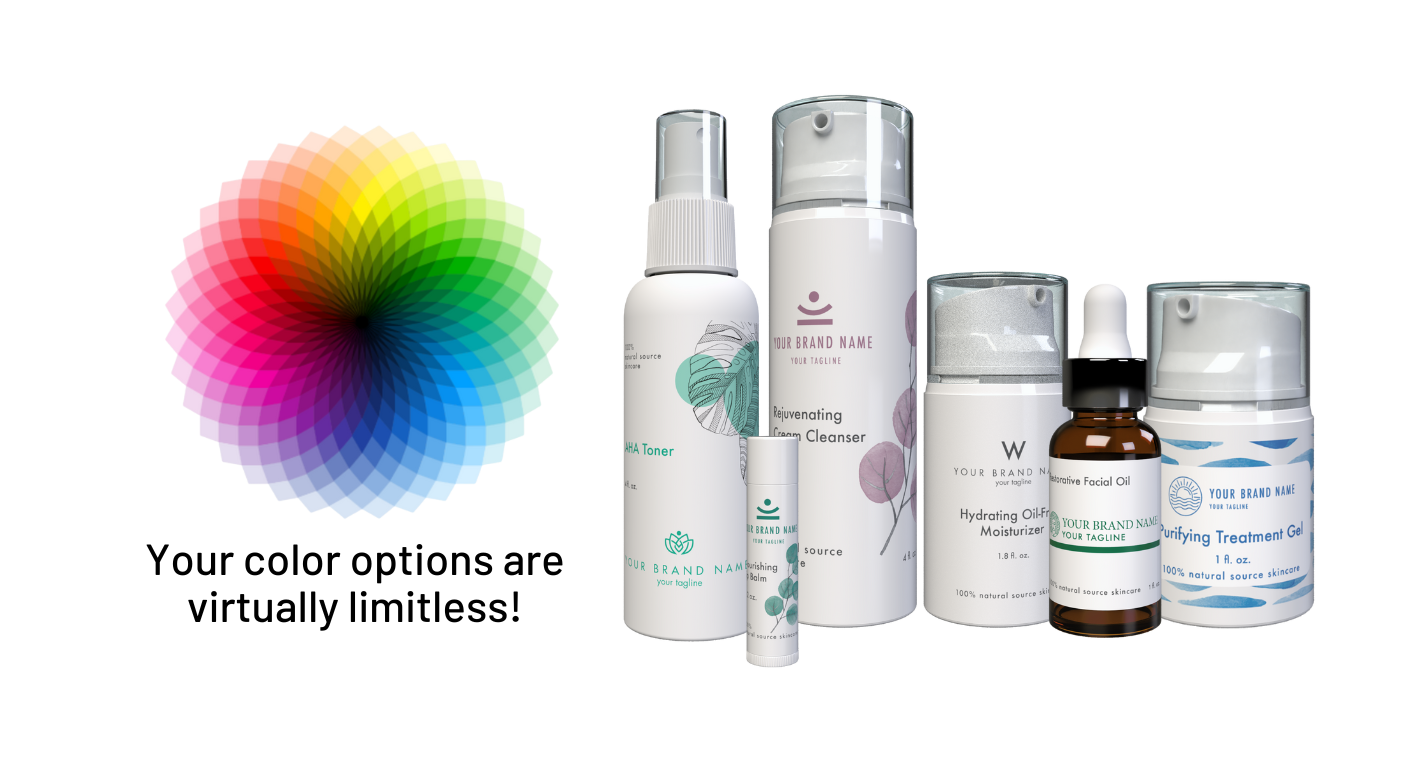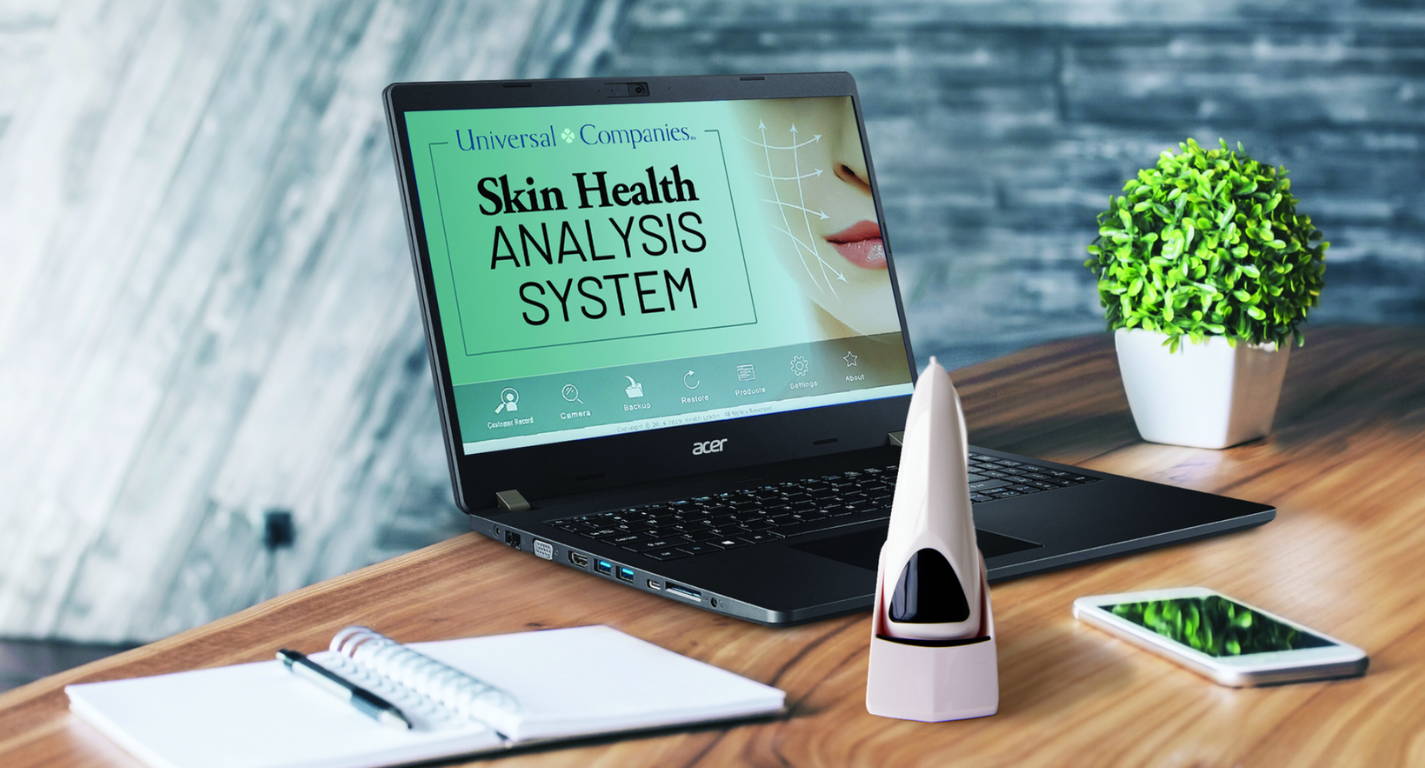 Detailed Analysis of Your Guests' Skin
The Skin Analysis System* empowers you to see what's going on beneath the skin's surface, allowing for customized services, home care regimens, and diet/lifestyle recommendations. By analyzing your clients' skin health to the dermis level, you'll be able to address underlying causes of their skin concerns, track progress, and deliver visible results.
*The Skin Analysis System is sold separately.
Why Create Your Own Brand?
Investing in a brand is no small endeavor. With many of them going direct to consumer and discounting their stock, it makes sense to rely on the one brand you can trust–your own!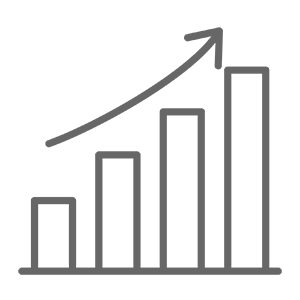 Unlimited Earning Potential
You determine your margins.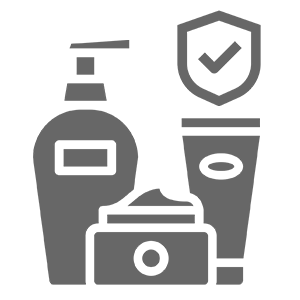 You control where it's sold.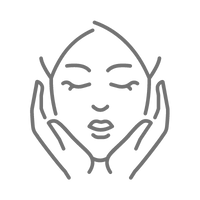 You deliver noticeable results.

Our estheticians are here for you every step of the way.
Starting a new brand is a big decision. Get help navigating the process with a free consult from our estheticians.