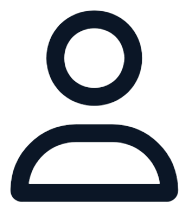 Contact Sales Team
In one 30-minute session, AquaBoost hydrodermabrasion deeply cleanses, extracts impurities, and then infuses the skin with nourishing serums. This non-invasive, hydrating treatment offers the benefits of microdermabrasion without downtime or irritation.
Immediately after an AquaBoost treatment, your clients apply makeup and attend a special event or enjoy an evening with friends.
AquaBoost doesn't use physical abrasion to perform. Instead, it infuses the skin with hydrating serums, plumping cells below the surface to accelerate turnover of dead skin cells on the surface. Debris is swept away, and this gentle, natural exfoliation service closes with the cool, soothing feel of the CryoWand.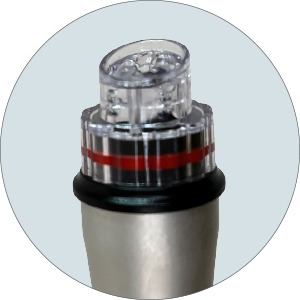 Patented treatment tip is non-abrasive and has a unique dome shape that glides along the skin.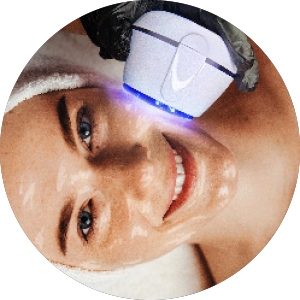 Cryotherapy with Blue LEDs
Unique to the AquaBoost machine, the CryoWand completes your service with cooling comfort.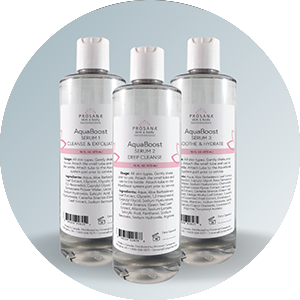 AquaBoost's highly efficacious serum system allows you to select which serums are best for each client.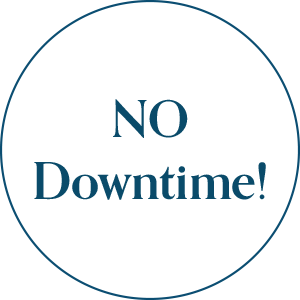 With the patented treatment tip and serum system, AquaBoost delivers results without downtime.
AquaBoost allows you to invest in hydrodermabrasion services at a lower price point than pricier machines–without sacrificing treatment quality.
Reorder serums and easily find replacement parts for your AquaBoost Machine.
Prosana AquaBoost Serums cleanse and hydrate to reveal vibrancy. Each formulation features powerful natural source ingredients to deliver noticeable results!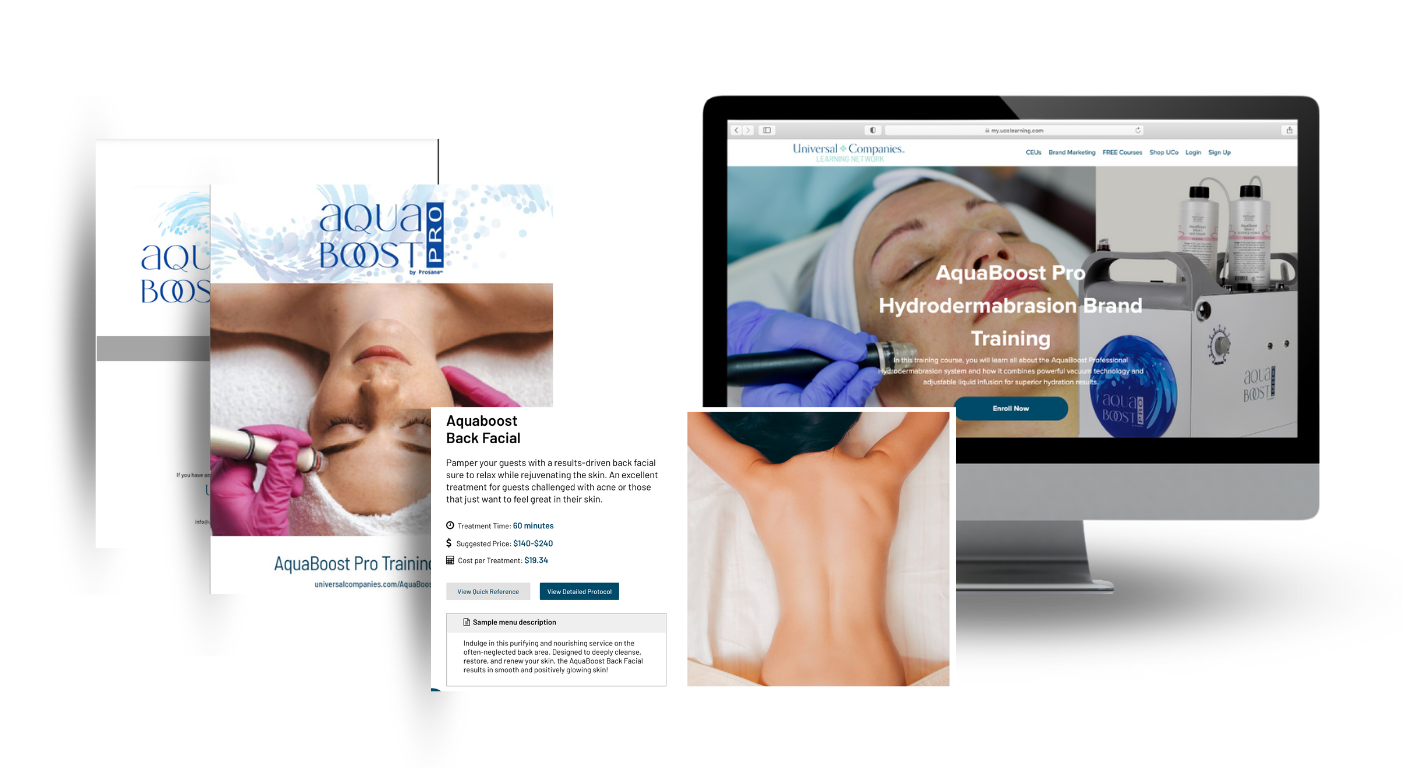 Training, Education, & Protocols
Your team members can learn at their own pace with on-demand training, perform new treatments with step-by-step protocols, and more!
From ready-to-use social assets to printable collateral, the resources you need to launch AquaBoost treatments at your spa have been created for you!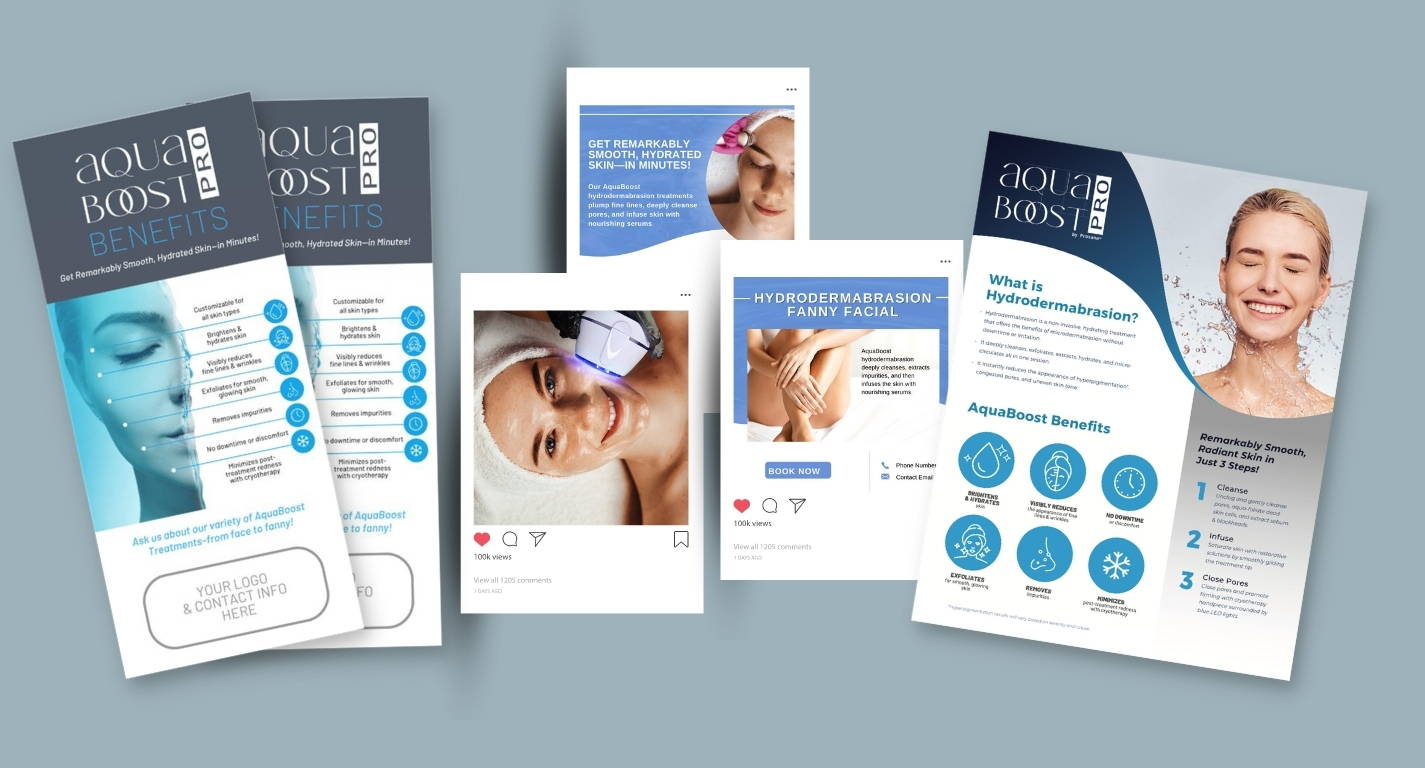 Want to learn more about this amazing system? Contact us.
Description
AquaBoost combines powerful vacuum technology and adjustable liquid infusion for superior hydration results.
Its adjustable 2-step vacuum massage allows deep cleansing to unclog and gently cleanse pores, aqua-foliate dead skin cells, and extract keratin, sebum, blackheads, or other impurities. Simultaneously, the hydrolyzed patented dome treatment tip smoothly glides across the skin, dispersing and infusing Prosana AquaBoost Serums. Lastly, the special cryotherapy handpiece, which is surrounded by blue LED lights, closes pores and promotes firm, glowing skin.
This premium hydrodermabrasion system is lightweight, quiet, and precise for comfortable facial profile.
The following items are included with your machine:
- Hydrodermabrasion Wand and Hose
- CryoWand
- 20 Disposable Clear Treatment Tips (AQB206)
- 2 Blue Cleaning Tips (AQB205)
- Cleaning Bottle
- 3 Serum Hoses with Caps (AQB203)
Plus, you get $300 worth of serums–FREE!
- 3 Prosana Serum 1, Cleanse & Exfoliate (PSN130)
- 2 Prosana Serum 2, Deep Cleanse (PSN131)
- 3 Prosana Serum 3, Soothe & Hydrate (PSN132)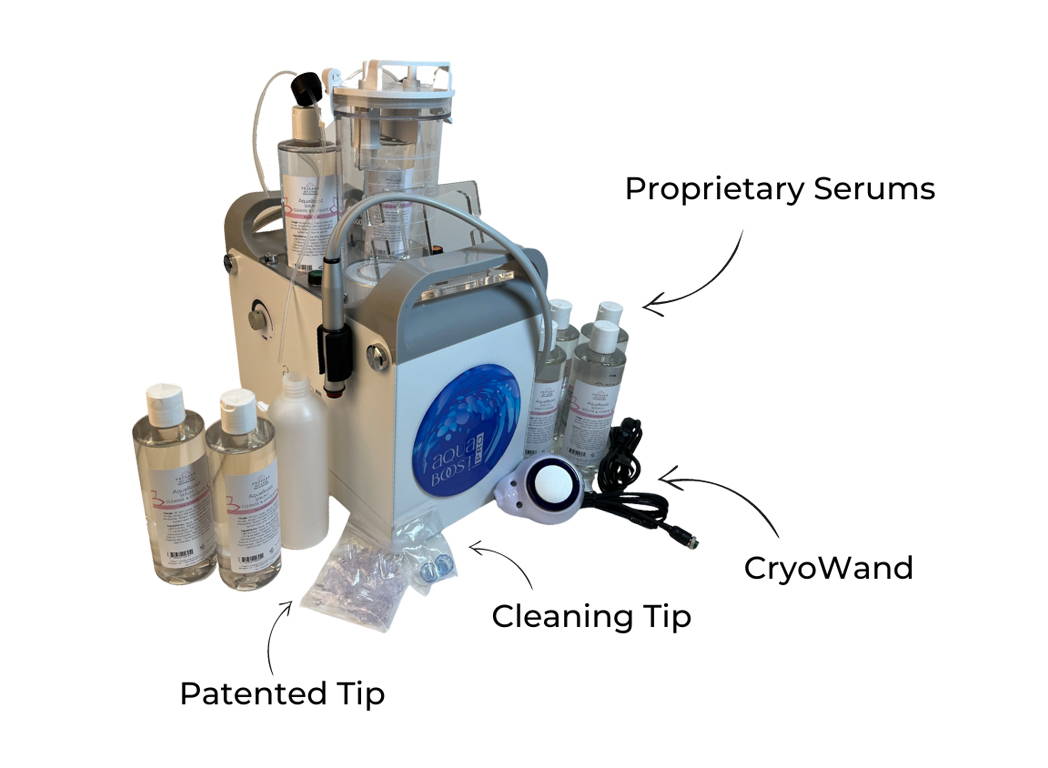 Benefits
• Painless. No downtime. No discomfort.
• Instantly reduces the appearance of hyperpigmentation, congested pores, and uneven skin tone.
• Deep cleanses, exfoliates, extracts, hydrates, oxygenates, and microcirculates all in one session.
• 30-minute treatment time.

Specifications
•Dimensions: 13.8" W x 7.9" D x 12.6" H
•Warranty: 1 Year Limited


Documents
Written by
an anonymous user
on
Customer Reviews
based on reviews
There are no customer reviews yet.
Thank you for submitting your review. Once it is approved, your review will show up in the list of reviews.
Submitting your review failed. Please try again.