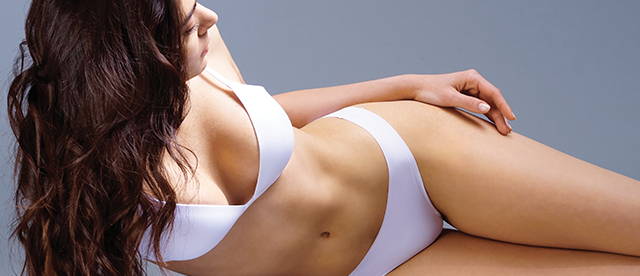 Unwrap Revenue with Showerless Body Treatments Estheticians Can Perform
"It's complicated." "They're too messy." "I don't know if my clients would purchase a body treatment." These are just some of the reasons spa owners and practitioners don't offer professional body treatments.
But the right body treatment performed the right way is neither complicated nor messy, and the end results leave clients wanting more. Most spas offer themed treatments for holidays or as part of a seasonal package. However, many are missing out on these staple services that clients would benefit from year-round.
So to simplify things (and "unwrap" a new source of revenue for your business!), here are a few targeted, showerless body treatments estheticians can easily perform.
Body peels are ideal for clients who have rough skin, acne, or sun damage. Some spas even offer a "back facial" as a standard part of the service menu because it is in such high demand. If you're looking for a treatment enhanced with AHAs, we recommend the Prosana® 50% Glycolic Acid Peel or the 70% CryoProtective Lactic Acid Peel. These are perfect for targeting troubled skin and can fit a variety of services.
Firming & Cellulite Treatments
Cellulite treatments are very popular among spa goers, since many women struggle with cellulite. With so many products available to customers today, it's important that you offer a cellulite treatment that is highly effective. Arosha Body Solution wraps are smart menu additions if you are serious about providing body solutions. These wraps are easy to use, inexpensive, and the cleanup is very minimal, with no shower required. They do require you to properly educate your client on maintenance and follow-up care, though. These services should be sold in a series for maximum results.
Arosha Body Solution wraps are also sold in kits, which contain pre-soaked and individually packaged wraps. The Adipocel Kit is for clients who have advanced fibrous cellulite, or "hard cellulite." The Oedemacel Kit is ideal for clients who have oedematous cellulite, or "sponge-like" texture on the thighs. The Starting Kit is great for the torso and arms, and the Firming Kit is the perfect choice for treating loose skin or stretch marks.
Whether you choose peels or wraps (or both) your clients will appreciate the updates to your spa menu, and you may be pleasantly surprised at the boost to your bottom line!
---
Universal Companies is proud to have a team of experienced spa advisors on staff and welcomes you to consult with our professionals about spa products and supplies, including ingredients, equipment, and retail. Dedicated to the success of spa professionals everywhere, we're grateful to be recognized with the American Spa Magazine Professional's Choice Award, Favorite Distributor of the Year for many consecutive years. (Thank you!)