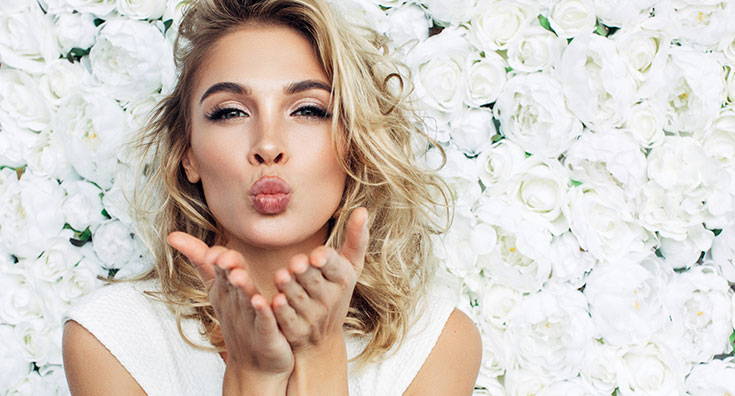 5 Revealing Beauty & Wellness Trend Reports for 2019
It's that time of year! Trend reports are popping up everywhere, so we've gathered a few that we think you'll want to read, along with some business tips. From mushrooms to mermaids, these trends offer inspiration for the treatment room and beyond.
Google Data Shows Interesting Ingredient Trend
Source: Google
What's old is new again! From rosehips to rice water, these trending natural beauty ingredients aren't being used in traditional ways. Beauty influencers are offering new, exciting applications. For example, aloe vera, historically used to treat sunburn, also works as a mask to boost glowing, healthy-looking skin.
Tip: Review influencer DIY sources to find inexpensive, readily available active ingredients to create signature treatments.
These Gadgets and Remedies Have Staying Power
Source: Greatist
The team at Greatist listed trends from 2018 that have continued to rise in popularity and will most likely stick around throughout 2019. Prepare to embrace beauty regimens that include facial necessities such as microbiome skin care to red light devices.
Tip: Read consumer-focused trend reportsto find professional and retail opportunities! For example, you can address the growing concern regarding blue light from screens by offering facials that incorporate red and infrared light. Retailing LED devices for home care can also boost sales.
Skin Inc.'s Top 10 for 2019
Source: Skin Inc.
Spa was founded on the healing waters concept, so it makes sense that mermaids are trending in our industry, right? Skin Inc. reports growing interest in mushrooms, men's facial hair care, melanoma mindfulness, and of course, mermaids!
Tip: Check out what others are doing successfully. This trend report mentions examples of the services that other spas are providing plus treatment costs.
20 Trends from Around the World
Source: Cosmetics Design
In this video, the editors of Cosmetics Design present trends from the Americas, EMEA (Europe, Middle East, Africa), and Asia Pacific. If you're not familiar with it, Cosmetics Design is a popular resource for cosmetic chemists and anyone interested in formulation and ingredient innovation.
Tip: Get nerdy. Learn about emerging ingredients and how they can benefit your clients. Researching on the front end will transform you into a beauty scholar. Knowledge is power.  
Especially for You, Nail Techs and Salons!
Source: Bustle
Bustle provides insight into Pinterest's Top 10. From powder dip nails to baby bangs, take a look at what your clients are pinning!
Tip: Keep an eye on social media to stay ahead of the curve. When you see the phrase "coming to a salon near you, be that salon.
After combing through over a dozen 2019 trend reports, we saw overlapping of products containing CBD, vegan products, and clean beauty. We're pleased to let you know that if you're looking for products related to these and the other trends in the lists provided, we offer many of them. Staying on trend is important to us, too!
---
Universal Companies is proud to have a team of experienced spa advisors on staff and welcomes you to consult with our professionals about spa products and supplies, including ingredients, equipment, and retail. Dedicated to the success of spa professionals everywhere, we're grateful to be recognized with the American Spa Magazine Professional's Choice Award, Favorite Distributor of the Year for many consecutive years. (Thank you!)