Boost Your Spa Business with Arnica
Arnica is one of the biggest trends in wellness right now. According to Google Analytics and Google Ads, "arnica" is an extremely high-value search term, receiving 74,000 searches every month.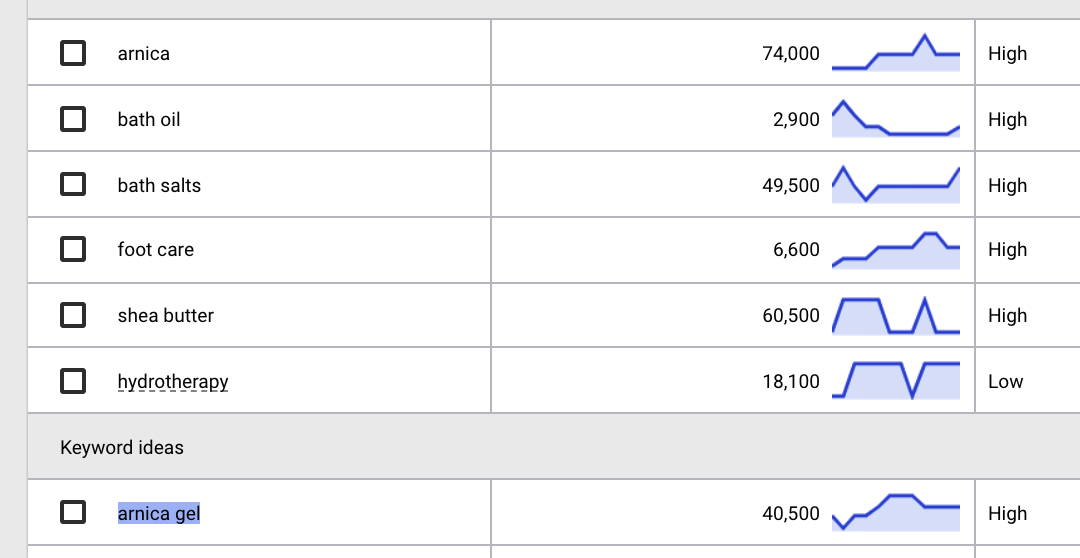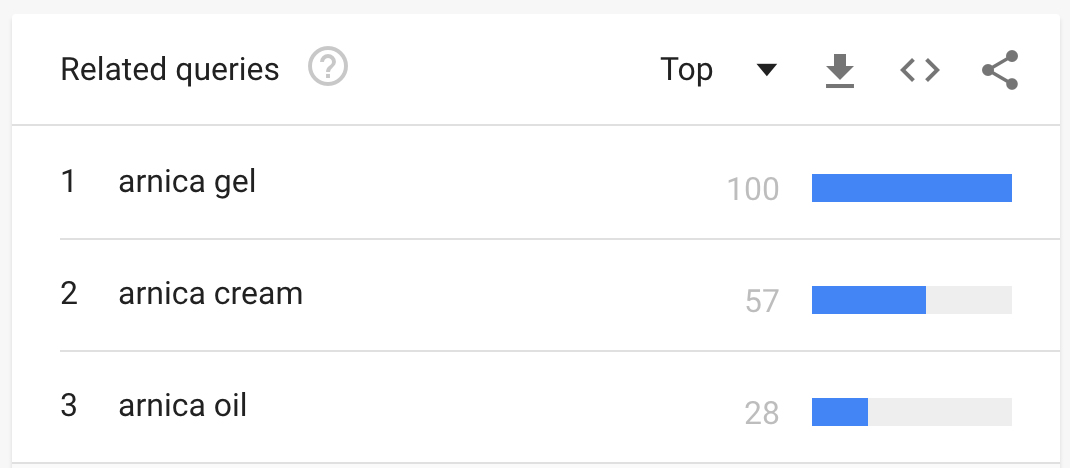 Customers are flocking to spas that carry arnica products or offer arnica-based services, so if you've been on the fence about spotlighting arnica in your spa, it's time to make the jump.
Why Add Arnica to Your Menu or Retail Selection?
Despite the fact that it's been used holistically for centuries (all the way back to the Middle Ages!), it's still a valued and sought-after ingredient in bath and body care today. Due to its soothing properties, it's often seen as a useful plant for athletes and active clients, but its versatility makes it a great treatment option for any client.
Market research shows us that clients are actively looking for soothing holistic alternatives and clinical studies suggest that topical creams and gels containing arnica extract may be what these clients need. Beyond topical creams, clients can easily work arnica into their daily routines with bath oils and salts.
As for spa owners, utilizing arnica in your marketing, business listings, and website is the best way to bring in new and existing clients for extra services or merchandising opportunities.
Reworking Your Site
Consult with your web team to create a "near me" page on your site for arnica-based services, using headlines like "Arnica Massage & Beauty in Your Location!" or "Treat Overworked Muscles with Arnica". This gives web traffic a place to land on your site from search engines. Include specialty keywords in content, such as:
arnica massage
arnica gel
arnica for cramps
arnica near me
arnica for muscle pain
These terms make it easier for local traffic to find your site when they're searching for specialized services, so it's important that you find a place for them on this page.
If your site isn't mobile friendly, you need to reach out to your web team to correct this. A tremendous amount of web traffic is from mobile devices, so if your website isn't optimized, you're losing out on potential business.
Utilizing Google
Using specific keywords and phrases on your site is good way to maximize your search traffic, which makes your business much more valuable to Google. Always make sure you're including key terms like:
massage near me
massage places near me
massage near me walk-in
massage spa near me
This, along with the arnica keywords, will make sure that potential clients are finding your site so that they can set an appointment. If you haven't created a Google My Business account, reach out to your web team to have them create one for you. This is one of the most important factors in making sure that your spa is brought forward in local search traffic.
Revitalize Your Marketing
Bring arnica into your social and email campaigns to give a good representation of what you offer. If your spa posts news or blog items, make sure to include those arnica terms and discuss the benefits of the treatments so clients are aware of what they can sign up for.
Ask your web team if they've created a citations campaign for your spa. Citations help you rank locally in search traffic. To check how your citations look currently, you can utilize tools such as Moz.
What Should Your Arnica Treatment Menu Look Like?
While arnica is perfect for your more active clients, it's a great option for any of your clients that feel overworked or carry a little more tension.
If you're looking to simply enhance the services you already offer, you can make an easy upsell by incorporating arnica products. For example, you can add an option to elevate a massage with a muscle / joint support enhancement, which features 10% arnica to target and soothe stressed muscles, connective tissue, and joints. You could also use arnica in heated compresses to add luxurious comfort to massage or pedicure services.
To help your treatment menu build onto your retail merchandising, always offer at-home care options for any arnica-based services. When using bath oils, salts, or massage oils, make sure to direct clients to your retail area to continue their treatment benefits at home. With brands like Kneipp, all arnica products have both professional and retail options, which makes upselling incredibly easy.
CloudWise Academy was founded in 2015 in Northern California as a way for individuals and companies to compete effectively in the midst of the digital revolution. Over the last several years, they've expanded to include a variety of courses to help you and your employees acquire in-demand skill sets—including design, search engine optimization (SEO), and marketing. CloudWise Academy also hosts the weekly podcast Being Found, which helps small business owners utilize the Internet to drive web and foot traffic.
---
Universal Companies is proud to have a team of experienced spa advisors on staff and welcomes you to consult with our professionals about spa products and supplies, including ingredients, equipment, and retail. Dedicated to the success of spa professionals everywhere, we're grateful to be recognized with the American Spa Magazine Professional's Choice Award, Favorite Distributor of the Year for many consecutive years. (Thank you!)