Hydradermabrasion for Acneic Skin

Are you a spa owner, skincare professional, or esthetician looking to enhance your treatment offerings? If so, hydradermabrasion is a technique you should definitely consider incorporating into your spa business. This innovative treatment has gained popularity in recent years for its remarkable benefits, especially for acneic skin.

In this blog post, we will explore what hydradermabrasion is, how it works on acneic skin, and why it is a game-changer for your spa business.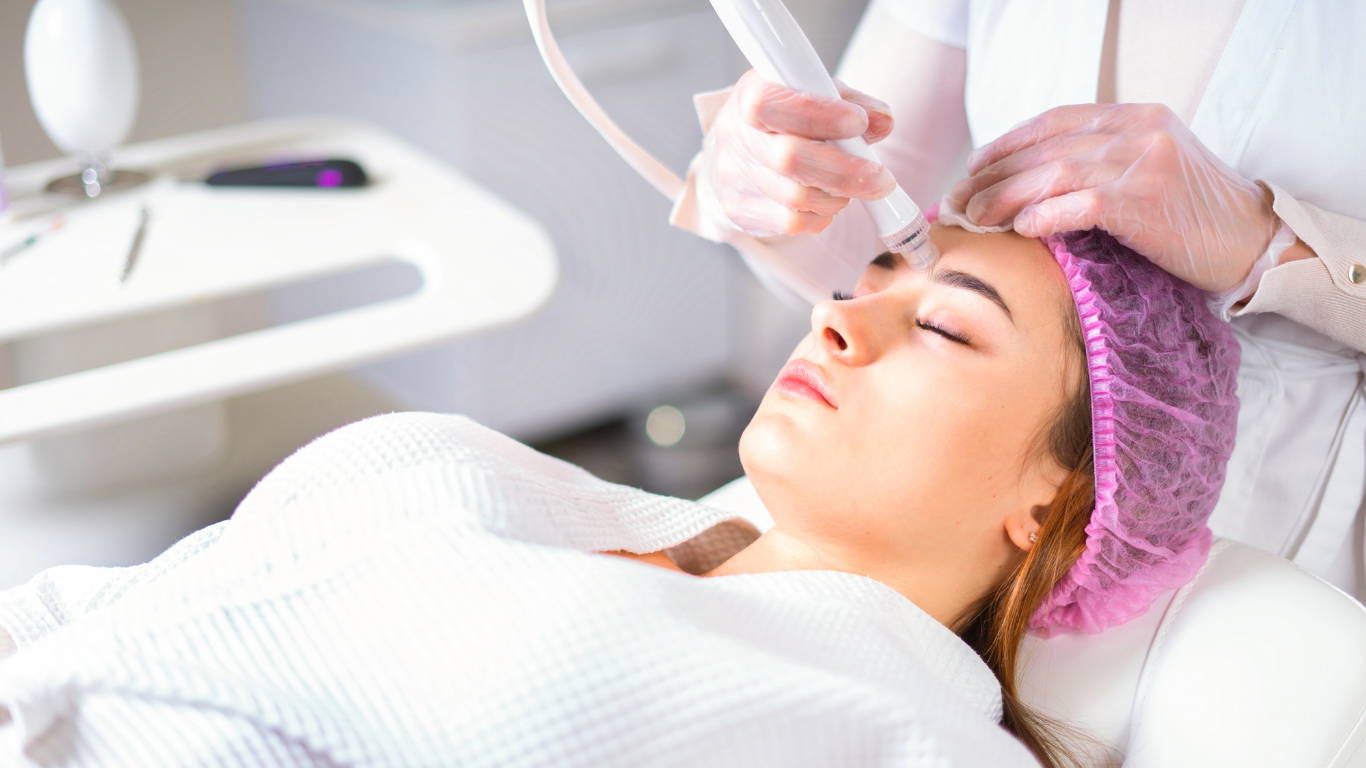 What is Hydradermabrasion?
Hydradermabrasion is a non-invasive skincare treatment that combines the exfoliating power of traditional microdermabrasion with the added benefit of hydration. It involves the use of a specialized device that gently exfoliates the skin's surface while simultaneously infusing it with hydrating serums, antioxidants, and other beneficial ingredients. This dual-action approach sets hydradermabrasion apart from traditional microdermabrasion, making it a more versatile and effective treatment option.
Why is Hydradermabrasion Ideal for Acneic Skin?
Acneic skin is characterized by excess oil production, clogged pores, and inflammation. Traditional microdermabrasion can aggravate these conditions by stripping away the skin's natural oils and causing further irritation. However, hydradermabrasion addresses these concerns by providing a gentle exfoliation while delivering much-needed hydration to the skin.
Issues with Acneic Skin
Excess Oil: Acne-prone skin tends to produce excess sebum, leading to clogged pores and breakouts.

Inflammation: Inflamed acne lesions can be painful and lead to scarring if not properly treated.

Clogged Pores: The buildup of dead skin cells and oil can lead to clogged pores, which are a breeding ground for acne-causing bacteria.
The exfoliation aspect of hydrodermabrasion helps to remove dead skin cells, unclog pores, and reduce the appearance of acne scars. Simultaneously, the infusion of hydrating serums helps to replenish the skin's moisture barrier and soothe inflammation. This combination of exfoliation and hydration makes hydrodermabrasion an ideal treatment for acneic skin, as it promotes a clearer complexion without causing additional dryness or irritation.
Benefits for Sensitive Skin
In addition to its effectiveness for acneic skin, hydradermabrasion is also suitable for sensitive skin types. The gentle exfoliation and infusion of hydrating serums make it a safe and comfortable treatment option for individuals with sensitive or reactive skin. Unlike more aggressive treatments, hydradermabrasion does not cause redness, flaking, or prolonged downtime. It is a gentle yet effective solution for those seeking to improve their skin's texture and appearance without compromising its health.
How to Incorporate Hydradermabrasion into Your Spa Business
To introduce hydradermabrasion into your spa business, you will need to invest in a hydradermabrasion device and train your staff on how to perform the treatment. It is crucial to select a reputable device that is safe, reliable, and offers customizable settings to cater to different skin types and concerns. Additionally, ensure that your staff receives proper training from the device manufacturer or a certified trainer to ensure they can deliver the treatment effectively and safely.
Once you have the necessary equipment and trained staff, it's time to market hydradermabrasion as a new and exciting addition to your spa's service menu. Highlight the benefits of hydradermabrasion for acneic skin and sensitive skin types in your marketing materials, website, and social media platforms. Consider offering introductory discounts or package deals to entice clients to try this innovative treatment.
Hydradermabrasion is a game-changer in the spa business, particularly for those looking to cater to clients with acneic skin or sensitive skin types.
Its unique combination of exfoliation and hydration makes it a versatile and effective treatment option, delivering visible results without causing additional dryness or irritation. By incorporating hydradermabrasion into your spa business, you can offer your clients a cutting-edge skincare solution that will leave them with a clearer and healthier complexion.
Universal Companies is proud to have a team of experienced spa advisors on staff and welcomes you to consult with our professionals about spa products and supplies, including ingredients, equipment, and retail. Dedicated to the success of spa professionals everywhere, we're grateful to be recognized with the American Spa Magazine Professional's Choice Award, Favorite Distributor of the Year for many consecutive years. (Thank you!)