See AquaBoost in Action on Social Media
In the ever-evolving world of skincare, it's crucial to stay updated on the latest technologies. One machine that's been garnering attention lately is AquaBoost for hydradermabrasion. But don't just take our word for it—skincare professionals are showcasing its features on social media.
In this blog, we'll guide you through some social media videos and discuss what makes AquaBoost stand out.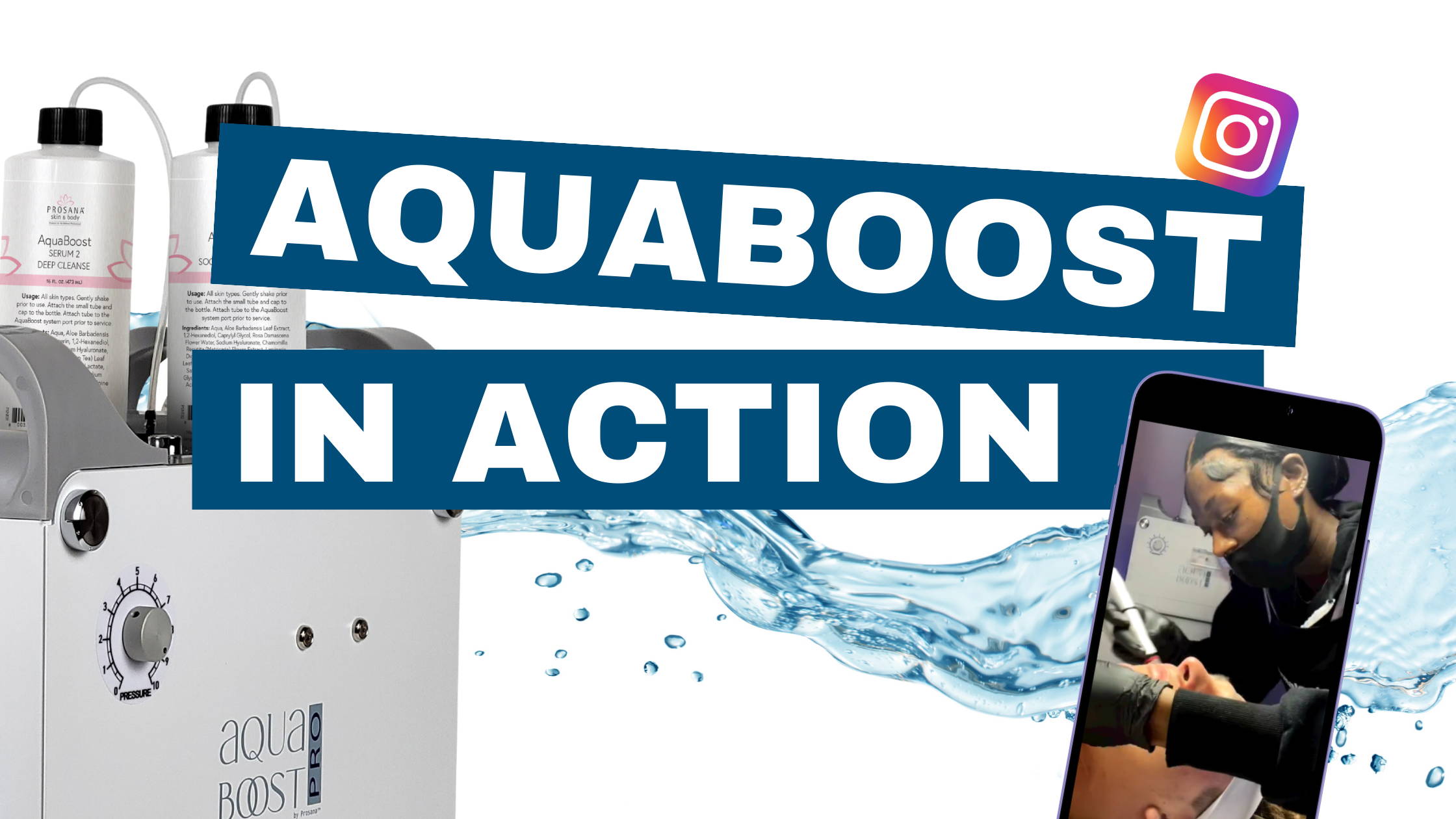 Social Media Speaks: AquaBoost Demonstrations
Social media is a powerful platform for sharing real-world experiences. Here are some Facebook videos that offer a closer look at AquaBoost's features in action. #AquaBoost
Benefits Your Clients Will Love!
• Painless. No downtime. No discomfort.
• Instantly reduces the appearance of hyperpigmentation, congested pores, and uneven skin tone.
• Deep cleanses, exfoliates, extracts, hydrates, oxygenates, and microcirculates all in one session.
• 30-minute treatment time.
What Sets AquaBoost Apart?
The Patented Treatment Tip: A Revolution in Skincare
The patented treatment tip of AquaBoost is designed for a smoother, non-abrasive glide along the skin. This feature ensures that your clients get the exfoliation they love without the irritation.
CryoWand: The Future of Skincare
The CryoWand allows you to offer cryotherapy with blue LED light, a feature not available in other hydrodermabrasion systems. This added luxury can set your spa apart from the competition.
Customizable Serum System: Tailored Treatments
AquaBoost's serum system is not only safe but also highly efficacious. It allows you to customize treatments to meet your clients' specific skincare needs.
Affordability: A Smart Investment
With the hydradermabrasion market growing by 592% in the last five years, AquaBoost offers an affordable option to meet this increasing demand.
>> Learn more about AquaBoost!
Don't Miss Out: Happy Clients and Increased Revenue With AquaBoost
The AquaBoost machine is revolutionizing the hydrodermabrasion industry, and these videos prove it. If you're looking to elevate your spa services and offer something truly unique, AquaBoost is the machine for you.
For more information on how AquaBoost can benefit your spa, feel free to reach out. We're here to help you make the best choice for your business.
Universal Companies is proud to have a team of experienced spa advisors on staff and welcomes you to consult with our professionals about spa products and supplies, including ingredients, equipment, and retail. Dedicated to the success of spa professionals everywhere, we're grateful to be recognized with the American Spa Magazine Professional's Choice Award, Favorite Distributor of the Year for many consecutive years. (Thank you!)