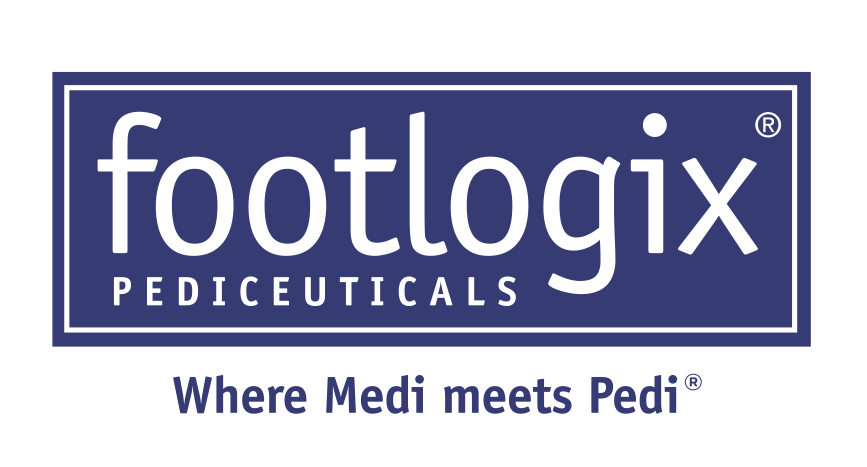 Treat Problematic Foot Conditions & Grow Retail Revenue
Differentiate your pedicure services by eliminating unsightly, uncomfortable foot conditions, such as cracked heels. Approximately 85% of the population has foot problems, but many don't seek proper care. Podiatrist-recommended Footlogix can empower you to alleviate these concerns and create a loyal, happy client base.
Dermal infusion delivery system carries active ingredients deep into the skin's layers.
These easy-to-use, highly concentrated solutions provide fast, effective results.
Offer home care maintenance between services for healthy feet and robust retail sales.
Footlogix's Technology Carries Active Ingredients Below the Skin's Surface
Dermal Infusion Technology® (DIT) is a unique delivery system that pushes active ingredients past the stratum corneum into the layers of the epidermis, helping to restore the health of the skin.
DIT also helps Footlogix formulations to quickly absorb, without leaving a greasy residue to cause slipping. Skin is hydrated and retains its ability to function normally, resulting in healthy feet.
All products are safe for diabetics and do not contain heavy oils, fragrances, or alcohol.
Professional Formulas Easily Integrate into Your Existing Pedicure Services
While foot conditions such as calluses and cracked heels are unsightly, they can also cause pain. You can ease your clients' discomfort by recognizing the conditions, addressing them during your existing pedicure services, and recommending "pediceutical" home care.
To learn about the six most common issues that you may see during your pedicure services plus solutions to treat them, read our blog post.
Home Care Products Help Clients Maintain Treatment Results
After your clients experience the amazing results from your pedicure, they'll be eager to maintain smoothness between treatments. Help them keep their feet looking and feeling good while you benefit from retail sales.
Footlogix home care offers significant, recurring revenue potential–in addition to your service volume!