Allow clients to soothe symptoms of respiratory conditions during their lunch hour with salt therapy.
Low-temp IR heat with salt therapy helps clients relieve sore muscles and respiratory symptoms, without requiring a shower afterward.
The Halo-IR™ is the first purpose-built combination of halotherapy and an infrared sauna, each modality offering therapeutic benefits:
Halotherapy helps relieve the symptoms of respiratory issues and troubled skin conditions.

Infrared heat eases sore muscles and reduces joint pain. It may also alleviate symptoms of chronic fatigue syndrome.
Created to engage all 5 senses, this innovative sauna provides a truly transformative experience. Taste the salty air, smell the essential oil, feel the warmth of the infrared heat as it envelops your body, hear the soothing voice of KSARA professional guided meditation, and see the changing lights of the medical grade chromatherapy and red light waves.
Earn a 99% Margin per Treatment
Bundle in sessions--packages. With a treatment cost of up to $20 per 20-minute treatment, less the cost of salt (5 cents per session), your profit potential is around $60 per hour.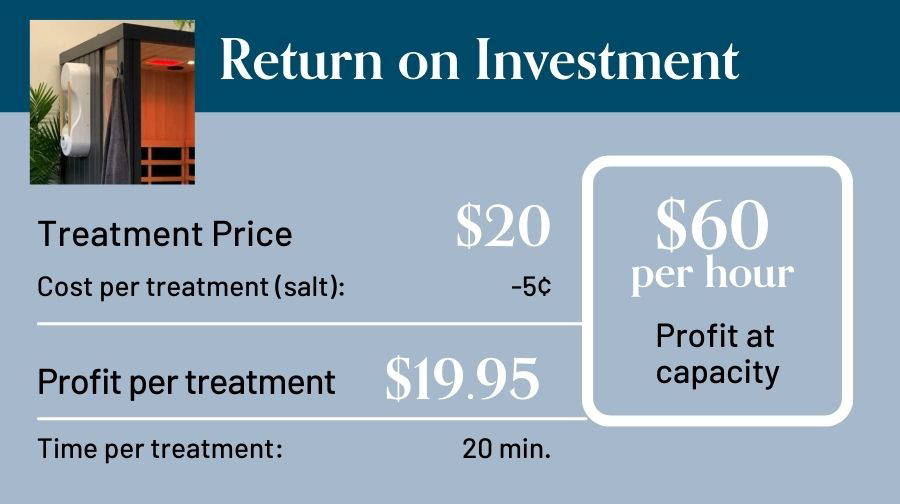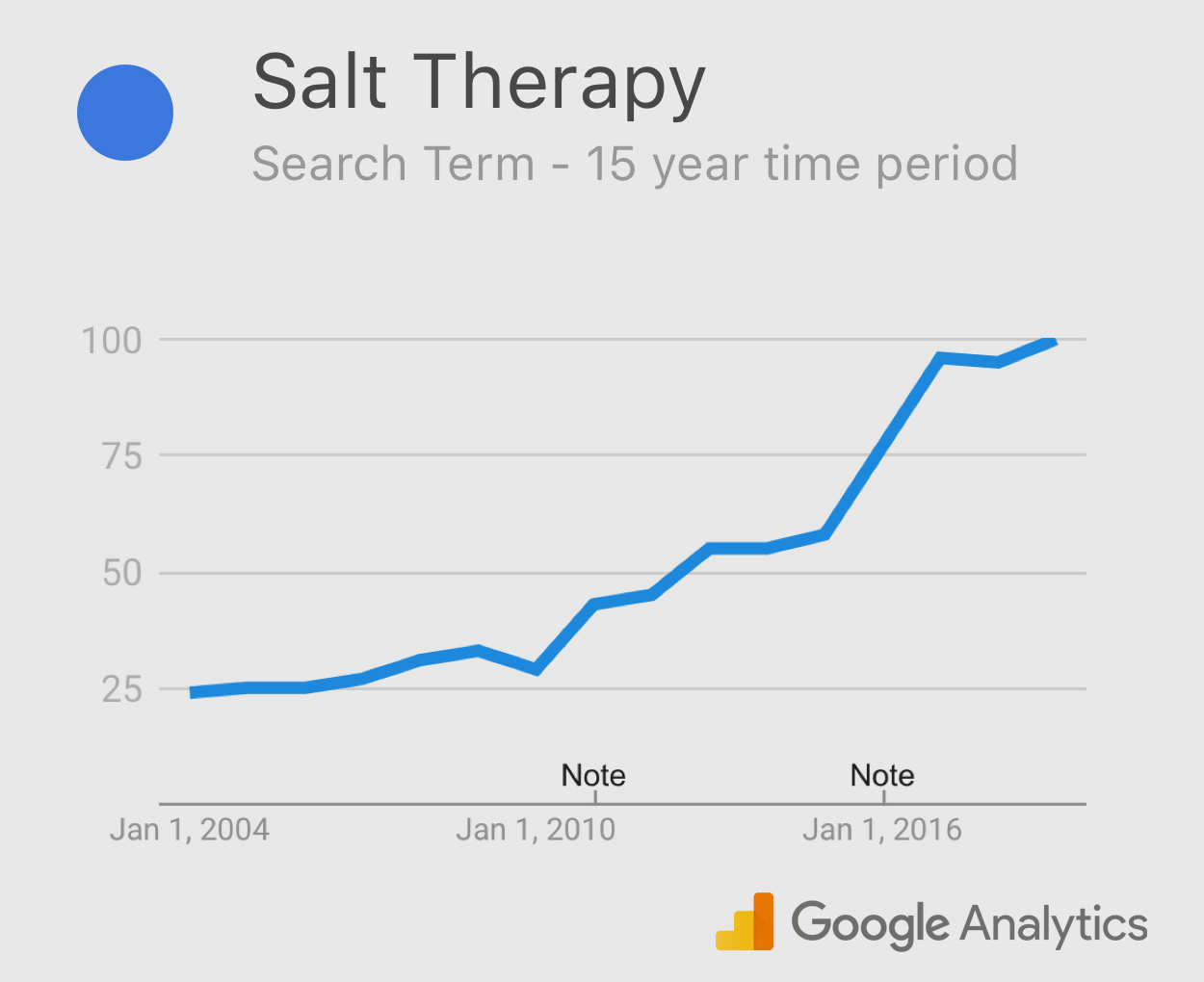 Interest in halotherapy has grown 300%
Consumer interest in salt therapy has risen over the past 15 years and shows no signs of reversing. Halotherapy provides excellent support for clients suffering from respiratory conditions ranging from allergies to COPD. Utilizing its natural desiccant and antimicrobial features, salt has also been used to relieve skin conditions.
Because they they won't need to undress, clients can enjoy regular treatments during lunch hours. Sessions last 30-45 minutes, and you can charge anywhere from $25 to $45.
Additional Labor Not Required
Anyone on your staff can operate the HaloStar Booth. Our simple step-by-step instructions will show them how to turn it on, adjust settings, and assist patients in and out of the booth.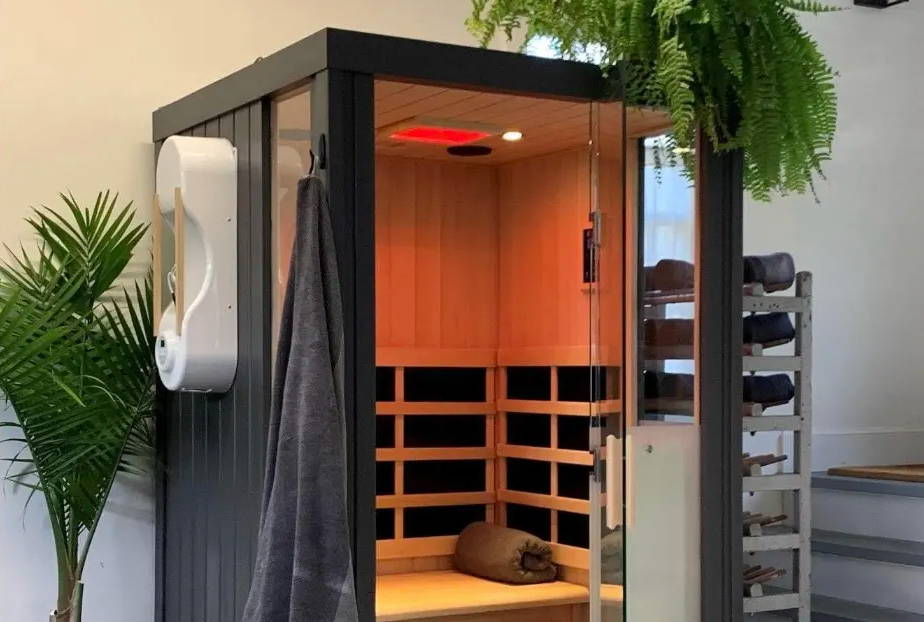 Specifications & Additional Information
Features
4-in-1 product, options include: Halotherapy, Infrared, Heated Halotherapy, Heated Halotherapy with Infrared
Easy installation (normally 90 minutes)
20-, 30-, and 45-minute protocols included
HaloProtectant™ feature to ensure there is no salt corrosion on the infrared components, with sensitivity to the lifespan of each unit
HaloGX Pro Included
Medical grade chromotherapy Included
Bluetooth Audio Sound System with KSARA Guided Meditation
ELF shielding with the lowest ELF levels in the industry
Comprehensive training manual
Aromatherapy holder along with custom blend essential oil
Flawless "furniture grade" cabinetry with 8mm thick glass front
Now available in ADA compliant version
5-year warranty on booth and halogenerator

With thoughtful design driven to support an elevated wellness experience, the Halo-IR is a custom-built sauna integrated with the HaloGX™ halogenerator and haloprotectant technology to maximize the efficacy of both modalities.