Valentine's Day Marketing Tips for Spas & Salons

Business Success
Though Christmas takes the lead in holiday sales, Valentine's Day is a strong second. It's a day marked with expressions of love and appreciation. And what better way to show that than supporting self-care at the spa, salon, or at home?
Be sure to capitalize on the service and retail opportunities during this popular holiday. To help you maximize the potential revenue from Valentine's Day, our marketing team gathered some ideas you may find helpful.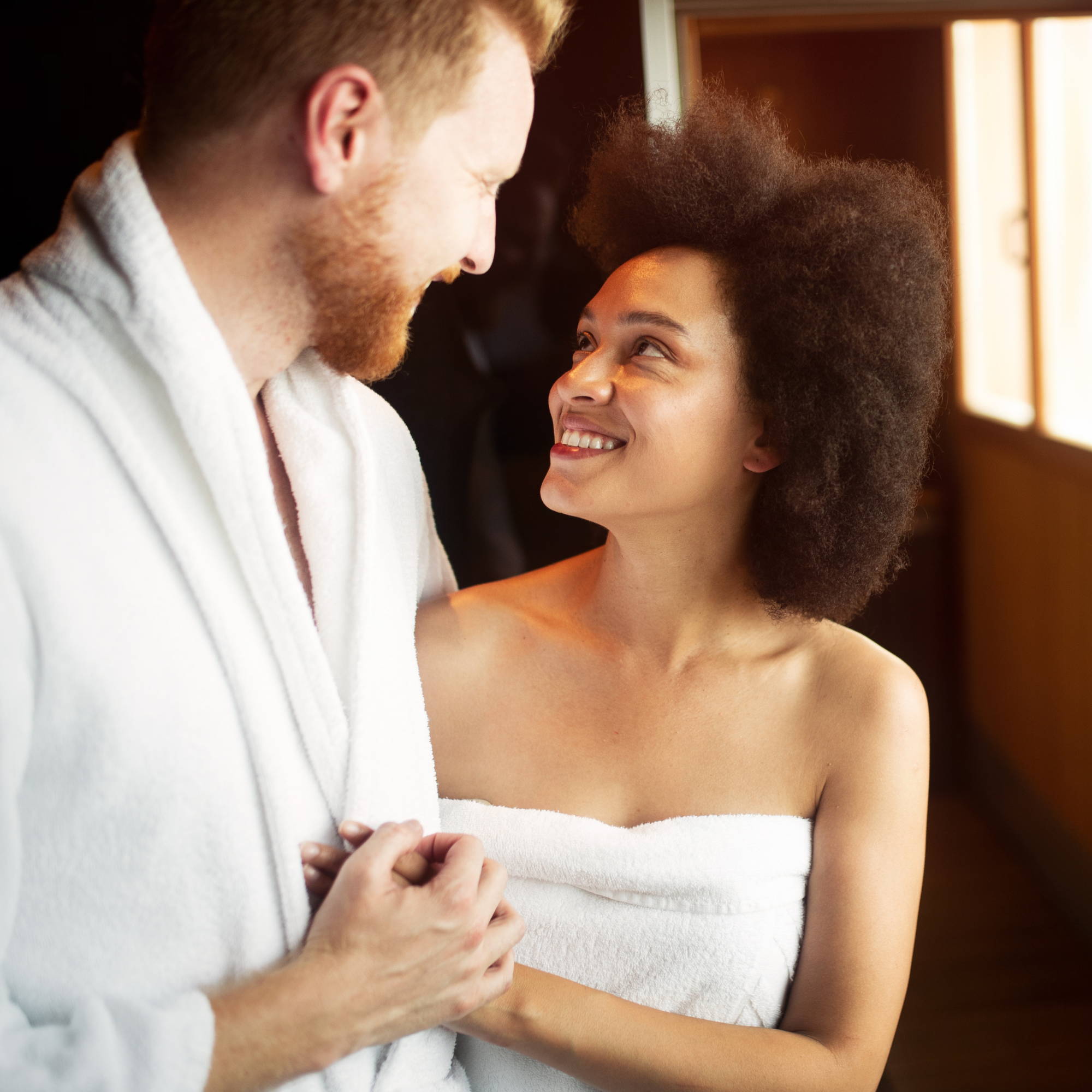 Make it easy for clients to purchase items that work together by creating themed bundles. For example, for a bath kit, nestle bath salts, body lotion, and a puff inside an organza bag with decorative tissue paper. The key is to keep it simple–limit your bundle to 2-4 items. Make it easy for customers to decide by adding a single price tag for all items in the bundle.


Other themes:
Beauty (hair care or makeup)
Wellness (water bottle, vitamins, tea)
Relaxation (herbal wraps, robe, candle)
Aromatherapy (diffuser and oils)

Packaging ideas:
Open-top gift boxes
Gift bags
Tissue paper
Ribbon
Decorative bowl or basket
Tip: For boxed items that aren't typically viewed as Valentine's gifts, place a ribbon (pink, red, or white) around them. These could include curling irons, blow dryers, electric razors, and other grooming tools. They could be paired with other gifts or serve as a standalone.
2. Create Treatment Packages
3. Offer Gift Cards for Indecisive or Last-Minute Shoppers
Gift cards have many benefits, for you and your customers, including:
They provide an easy choice for indecisive customers.
Many consumers will admit that they aren't good at choosing gifts or they find it difficult. Gift cards make it easy for them. Be sure your gift cards are high quality and presented in an elegant box, bag, or envelope. Your guest will want it to look and feel significant.
They rescue last-minute shoppers.
Let's face it, some of us don't plan, and bam! Before we know it, the Valentine's Day is upon us. Electronic gift cards can save the day for panicked gift-givers and procrastinators. If you offer online gift cards, be sure to start mentioning them in your emails, social media, and website in early February. As the days get closer, create a sense of urgency by using phrases such as, "Only 2 more days!" or "Last 24 hours!"
They create a potential for loyal clients.
If you make a stellar first impression, your gift card guest may become a regular. Give them the VIP treatment, instill trust, and after the service, ask when you can schedule their next appointment. For more detailed tips on this, take a look at our blog post "How to Turn Gift Card Customers Into Loyal Clients."
Make it clear that you're there to support clients for their Valentine's Day needs. Place décor, promotions, and bundles throughout your spa or salon, such as styling stations, reception, and relaxation areas.
If you have a window facing the street, it will offer a valuable real estate for attracting attention. Dress your windows with a theme and color pattern to welcome returning clients or walk-ins.
Right after January 1, retail stores begin the Valentine's Day push, so be prepared and start early. Begin mentioning your specials and new products through all your channels. Need help with that? We created a Free Seasonal Toolkit that features pre-made Valentine's Day social media posts, email blasts, and more for you. Be sure to start promoting 4 weeks ahead of time for maximum exposure.
---
Universal Companies is proud to have a team of experienced spa advisors on staff and welcomes you to consult with our professionals about spa products and supplies, including ingredients, equipment, and retail. Dedicated to the success of spa professionals everywhere, we're grateful to be recognized with the American Spa Magazine Professional's Choice Award, Favorite Distributor of the Year for many consecutive years. (Thank you!)