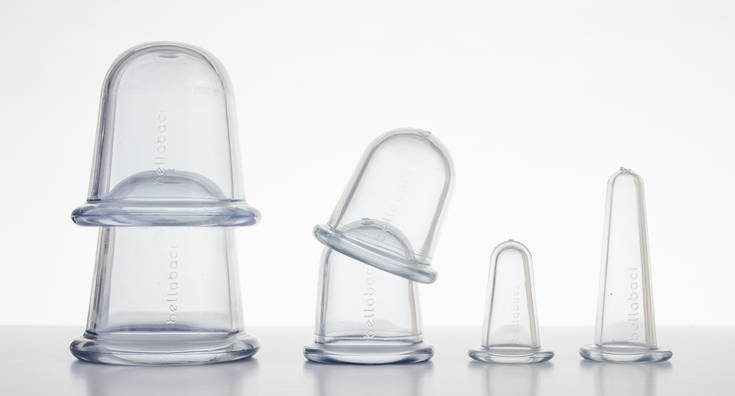 Why You Should Add Cupping Therapy to Your Spa Menu
Cupping therapy may seem new and trendy, with Hollywood celebrities and athletes touting its benefits in recent years, but the practice of cupping is thousands of years old. It's based on an ancient holistic method from traditional Chinese practices that are performed today using modern tools, including product lines like Bellabaci.
Spa clients seeking holistic wellness services may have asked you about cupping, and you may be wondering if it's worth adding to your service menu. If you want to keep existing clients, attract new ones, and add an effective revenue source, the answer is an absolute "yes." The WTS International Trends Report lists cupping as one of the fastest-growing spa treatments that you can offer.
To help you decide whether cupping fits with your spa, we'll break it down for you: what it is, how it benefits your massage therapists and clients, and how to seamlessly incorporate it into your existing offerings.
Cupping must be performed by a trained therapist using appropriate tools. The massage therapist places special cups on the client's skin to create suction that draws skin into the cups. Cupping is often described as the reverse of traditional massage. Instead of kneading into the skin, the cups act as vacuums which suction muscles and skin upward. The client will feel warm sensations where cups have been placed and a release of tension in the surrounding areas.
Cups can be made of glass, bamboo, earthenware, and silicone. Historically, suction was created by using fire to heat the air inside glass cups. However, heat isn't required for modern cupping therapy. Brands like Bellabaci feature hand-squeezable cups that are made of medical-grade silicone. When combined with Bellabaci's unique blends of essential oils and fractionated coconut oil, their cups can be used to create a relaxing deep tissue experience.
How Cupping Helps Your Clients and Your Spa
Many spa clients request cupping therapy to experience deeper relaxation and skin revitalization. Some clients feel that cupping improves their skin's appearance and loosens tight muscles. Others are just curious and want to try it in a safe and trusted environment. Whatever the reasons, if they are seeking cupping, you don't want to miss out on new business.
Massage therapists who learn cupping therapy can diversify their income by expanding their service offerings. Many of the newer cupping tools are easy to use with no stress or strain on a therapist's hands or arms. They are a great complement or alternative to massage and are less taxing on the professional's body.
Adding Cupping to Your Spa Menu
Cupping therapy modernizes your menu, adds customers, and increases revenue. Your minimal start-up investment includes technician training and high-quality spa cupping supplies. Bellabaci's hand-squeezable cupping massage system includes all the supplies needed for facial and body cupping, along with education and protocols.
Cupping helps spa maximize treatment room utilization and therapist productivity, as cupping can be offered as an add-on or a stand-alone treatment. A cupping session usually takes about 30 minutes, which means that it can be easily incorporated into facials and massages.
Because cupping is so versatile, it appeals to a diverse group of clients. Consumers wanting more holistic approaches to skin care are likely to be interested in facial cupping, while body cupping may appeal to massage clients. According to the American Massage Therapy Association, in the past 12 months, 41% of people received a massage for medical purposes and 26% received a massage for stress-related reasons. The massage market grows every year, and adding cupping to your menu is a perfect way to bring back returning customers and reach new clients.
If clients haven't asked about cupping, test their interest through a quick survey or conversation. Other steps to take before adding this service include the following:
Choose the best tools. Bellabaci offers facial and body cups, along with specially formulated essential and massage blends to use alongside cups for an enhanced cupping experience.
Cupping training for your staff.
Train all members of your staff, including estheticians, nail technicians, and massage therapists, to organically explain the benefits of cupping.
Educate clients about why you chose to add cupping and their options for experiencing it.
Cupping started as a trend and has arrived as a standard offering at many spas. Given the benefits for your clients and your staff, cupping is a perfect addition for your business.
Want to Learn Cupping and Earn 9 CEUs?
We offer an NCBTMB approved online course called Cupping Massage Therapy: Gliding Techniques. You can learn proper body mechanics, techniques, and business skills–all at your own pace!
This course is located on the Universal Companies Learning Network site. If you haven't visited this site, we encourage you to browse its growing library of courses, most of which are free and offer downloadable marketing tools to help you grow your business
---
Universal Companies is proud to have a team of experienced spa advisors on staff and welcomes you to consult with our professionals about spa products and supplies, including ingredients, equipment, and retail. Dedicated to the success of spa professionals everywhere, we're grateful to be recognized with the American Spa Magazine Professional's Choice Award, Favorite Distributor of the Year for many consecutive years. (Thank you!)