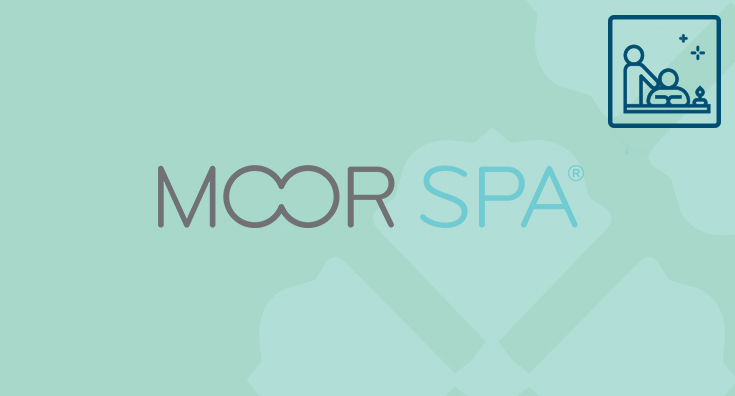 Menu Description:
Give your skin a full reboot with this deeply cleansing body wrap treatment. Blended with fossilized kelp and over 70 trace minerals, this pH balancing body wrap works to exfoliate and detoxify the skin.
Cost Per Treatment: $16.17
Time: 60-90 minutes
What to Charge: $90-$120
Save over $19 when purchasing the kit versus buying individual products!
1. Prepare the treatment table by covering it with a large towel or blanket, then layering a large plastic or mylar sheet on top.

2. If possible, have your client shower prior to the service using the Shower Gel.

3. While the client is preparing for the service to begin, mix 2 tablespoons of Himalayan Crystal Salt Glow with 1 teaspoon of the Complete Oil in a small bowl. This will be your exfoliation product. Applying the exfoliation mixture will take roughly 10-15 minutes. Pro Tip: For warmth and an extra relaxing experience, place your exfoliation and mask products in a heat resistant bowl in a hot towel warming unit so you are applying warm products to the client's skin. Ensure you test the temperature before applying to the skin.

4. Begin service with client in the supine position. Apply the exfoliation product to the front of the legs, abdomen, arms, finishing with the décolleté and chest.

5. Using warm, wet towels, remove the exfoliating mixture and assist your client into a prone position.

6. Begin exfoliating the client's shoulders and back, working down to the legs. Pro Tip: Have a plastic squeeze bottle with warm water available to assist in gliding the product onto the skin as needed.

7. Apply the Kelzyme Body Mask to the back and the back of the legs. You can apply products either using your hands or a natural bristle body mask brush. Assist your client in turning over and apply the mask product to the front of the legs, abdomen, finishing up on the décolleté and chest area.

8. Wrap the client up in the plastic or mylar sheeting in a "burrito" style. This will allow the product to work more effectively by increasing the client's body temperature.

9. Place a blanket over top of the client for warmth. Total wrap time should be about 20 minutes. Be sure to check on client's comfort and temperature during this time.

10. During the wrap, you can provide your client with a relaxing scalp and neck massage using the Tension Balm.

11. Unwrap the plastic sheeting and remove the body mask with heated wet towels, or, if possible, have your client take a shower to remove any remaining mask.

12. Finish the service with the Body Lotion/Contour Cream. Apply using effleurage strokes directed toward the heart along the lines of the lymphatic system over the entire body. Massage for 25 minutes or as long as desired.

13. Instruct your client to drink plenty of fluids over the next few days to assist with the detoxification process.