Stay on Trend with Functional Fragrance
According to the Global Wellness Summit, new evidence has emerged that points to fragrance as one of the most interesting wellness trends. As our enthusiasm and knowledge on the intricacies of well-being grow, we're learning that "scent" is one of the leaders of a multisensory renaissance.
There are countless new studies that focus on the power of scent, and scent marketing research has shown that 75% of all emotions that are generated daily are due to smell, meaning that we are 100 times more likely to remember a smell than any of our other senses. Scientists have determined that the brain and olfactory systems are very closely linked, which explains why scent is one of the most effective senses to influence emotions.
But what does this mean for your spa? While those of us in the wellness industry have often championed the importance of smell as a spa esthetic, we still have much to learn when it comes to functional fragrance.
What is Functional Fragrance?
Functional fragrances are those that strive to do much more than what has been expected of perfume throughout the industry's history. They place a higher focus on benefiting the consumer with scentual products.
Fragrance has traditionally been seen a controversial subject in the wellness community, as it was often heavily associated with synthetic ingredients, which could be harmful to the skin or body.
For functional fragrances, however, the actual scent of the product is part of a natural, harmonious journey for the mind and body. These brands, such as Valeur Absolue, are much more focused on bringing together sustainable ingredients and essential oils that offer enhanced spiritual benefits for the user, making the art of perfumery more of an experience or ritual, rather than a routine.
How Wellness Perfumes Benefit Your Spa
According to Google Trends, "perfume" is steadily increasing in searches. Perfume is a popular gift among consumers, peaking just before Christmas, Valentine's Day, and Mother's Day. Functional fragrances enhance these searches even more, as keywords like "organic", "vegan", and "cruelty-free" continue to grow year over year as consumers do their own research into sustainable product options.
When marketing a brand like Valeur Absolue, you can focus on their high ethical standards to maximize search traffic to your spa. Utilize specific keywords on your website and in your online marketing, such as:
all-natural perfume
cruelty-free perfume
vegan perfume
perfume store near me
perfume shop near me
buy perfume near me
These keywords have the ability to help your spa rank higher in local searches, which is incredibly important to reaching both new and loyal customers.
This will also help you in other areas, as well. Many shopping platforms, such as Google, are now recognizing these trends and giving shoppers the option to filter based on ethical or sustainability standards. If you're not marketing your perfume the right way, you won't show up for this demographic.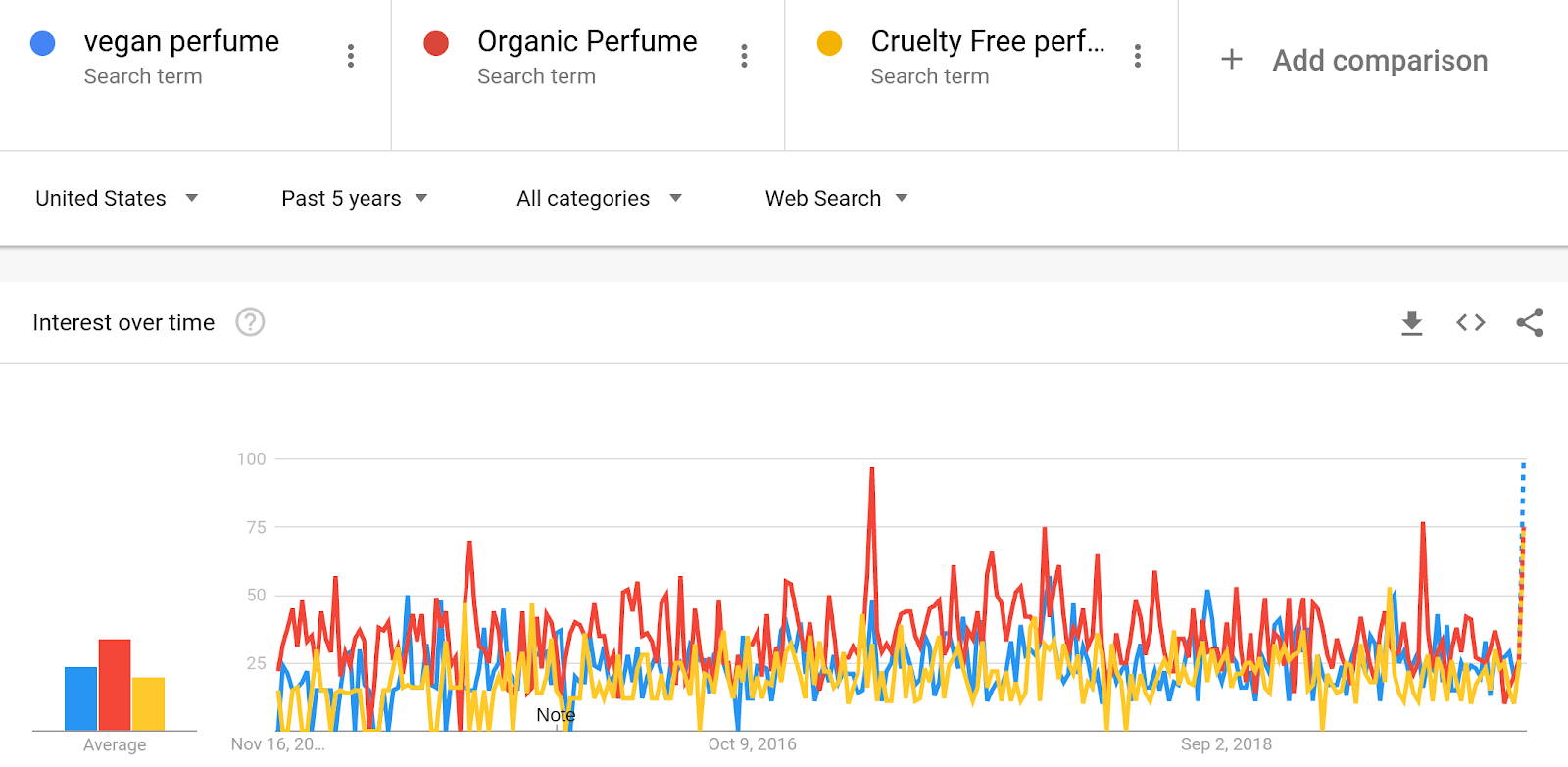 Choosing the Right Perfume for Your Spa
Once you're ready to jump into the world of functional fragrance, consider picking up a certified Positive Luxury brand like Valeur Absolue. Named by the GWS as a leader in the functional fragrance market, Valeur Absolue "has added a new wellness dimension to their fragrances, infusing them with ingredients designed to soothe, nurture, or inspire passion." On top of their specially crafted emotion-based blends, all of their perfumes are enhanced with semi-precious stones to bring a balance to mind and spirit. For example, their Organic Harmonie Essentielle blend is a 100% pure concentration of nature that transports clients to a calm, protective universe, evoking memories of childhood, spring days, and first flowers. Its woody, floral scent features noticeable notes of neroli, bergamot, and vanilla.

You can also synergize these scents with a spa experience by offering a Harmonie Massage, which combines skin-loving ingredients and precious amethyst crystals to provide complete, ultimate relaxation.
If you're curious about functional fragrances, Valeur Absolue offers a sample kit so that you can try out their 3 Essentielle scents (Sensualite, Harmonie, and Joie-Eclat).
---
Universal Companies is proud to have a team of experienced spa advisors on staff and welcomes you to consult with our professionals about spa products and supplies, including ingredients, equipment, and retail. Dedicated to the success of spa professionals everywhere, we're grateful to be recognized with the American Spa Magazine Professional's Choice Award, Favorite Distributor of the Year for many consecutive years. (Thank you!)