4 Reasons to Offer LED Light Therapy at Your Spa!
If you haven't heard of LED therapy, you're missing out on a great treatment opportunity that you can offer to your clients. It's quickly becoming one of the more talked about services on social media, with celebrities like the Kardashians and Jessica Alba posting tweets and Instagram stories singing its praises.
It's obvious that people are excited about LED therapy, but what exactly is it? And why should you consider offering it?
First, what is LED light therapy?
You may think that the photos of celebrities awkwardly wearing their LED masks look a bit silly, but you shouldn't shrug off this trend so quickly. The tech behind these devices might surprise you.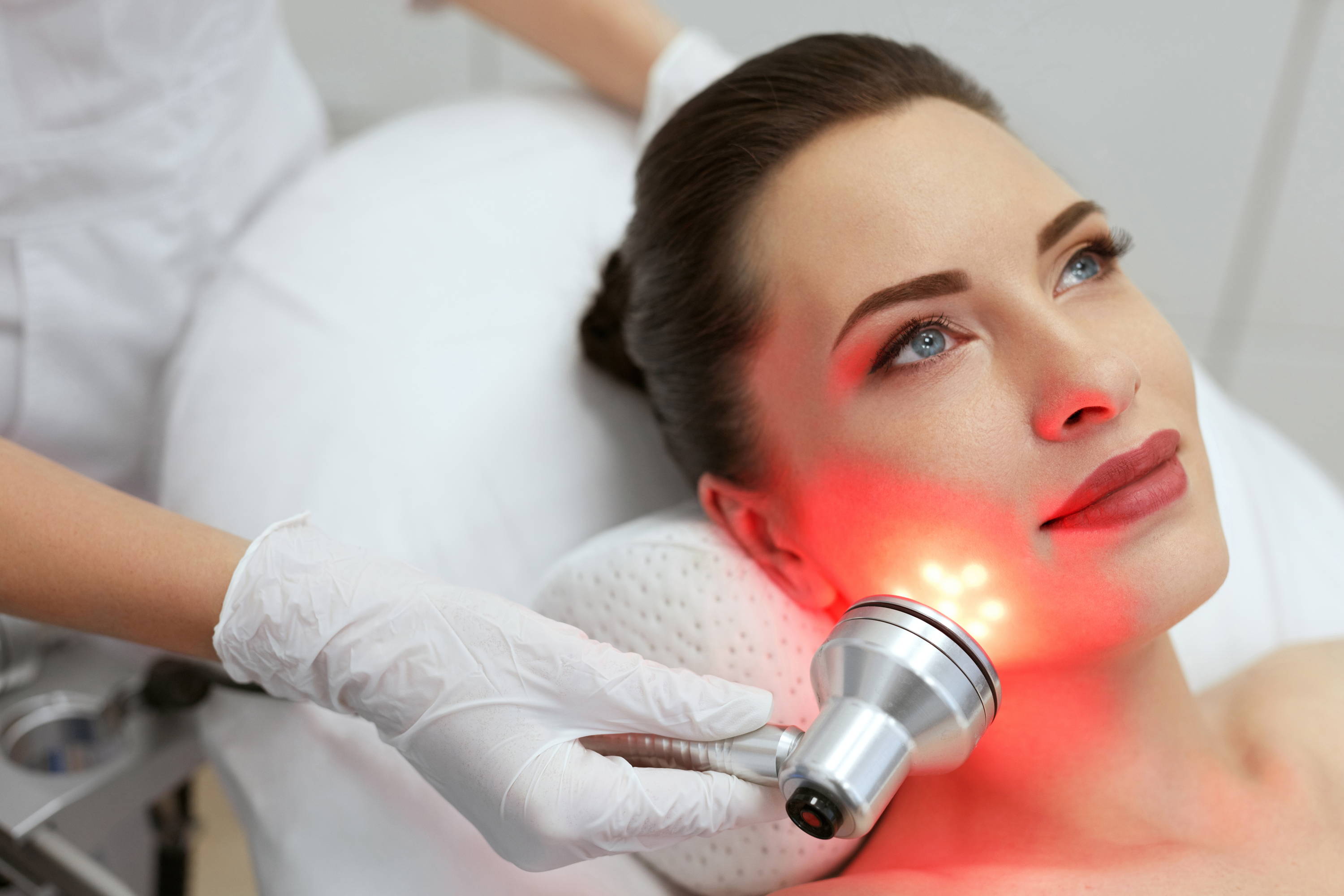 Let's get all the sciency stuff out of the way first. LED therapy, or Light Emitting Diode therapy, basically involves a bunch of little lights that send out different wavelengths, or colors, to penetrate the skin at varying depths to create energy for the cells. Depending on the wavelength, the treatment can have differing effects. For example, red lights are often used as an anti-aging treatment, while blue lights focus more on acneic skin.
This technology was originally developed by NASA, where they used the lights for plant growth experiments and pain reduction. Now we see this same tech finding its way into our spas and social media feeds.
Other than its aforementioned popularity, here's why you should consider it:
Given its history with NASA, it's undeniable that LED therapy comes with a bit more legitimacy.
Studies have found that, when used correctly, LED treatments can be very effective. For it to work, LED therapy requires consistent and prolonged use, so it's a great service to offer in your spa for repeat visits.
Many clients are looking for skincare treatments that are not invasive or require long recovery times. LED light therapy fits the bill, as it's a non-invasive treatment that can be performed quickly and easily. There's no need for injections or incisions, and clients can return to their daily activities immediately after the treatment.
3. It's great for use in–and beyond–the treatment room.
An excellent standalone treatment or facial enhancement, LED light therapy offers efficacious results. For the treatment room, you should look for something like the professional, FDA cleared Quasar MD Plus Wrinkle Treatment (red) and Quasar MD Acne Treatment (blue) devices. Having both red and blue LED devices allows you to treat clients with varying needs.
Between treatments, clients can use consumer devices regularly at-home. ReVive® Light Therapy offers many retail options that can be used outside of the treatment room, such as their dpl® Neck Pillow, Wrist Wrap, and Therapy Panels.

The combination of professional and retail devices offers you treatment and retail revenue!
LED therapy is an extremely versatile treatment system. It's not often that you have anti-aging, pain, and acne treatments that can work with all skin types and take very little time to perform. By offering LED therapy, you'll be giving your clients innovative skin care technology while ensuring that they'll always want to come back for more!
Universal Companies is proud to have a team of experienced spa advisors on staff and welcomes you to consult with our professionals about spa products and supplies, including ingredients, equipment, and retail. Dedicated to the success of spa professionals everywhere, we're grateful to be recognized with multiple industry awards (thank you!) and proud to support the spa industry through mentorship and sponsorship.