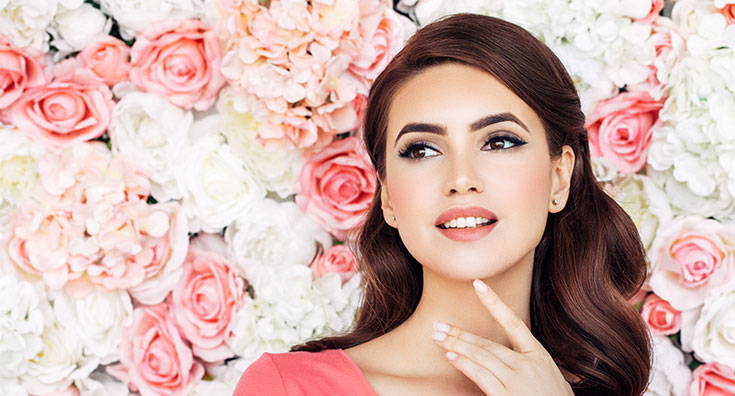 Summer Skin Care Trend Update
For most of the country, summer brings bare shoulders, arms, and legs. Skin is suddenly visible after months of hiding under warm clothes. More revealing clothing means that your clients are looking for skin care products and tools to make their skin summer-ready.
Get ahead of the top summer skin care trends by stocking the professional skin care supplies, products, tools, and equipment to prepare your clients for summer.
Natural Products and Environmentally Friendly Packaging
The movement favoring natural ingredients and environmentally responsible sourcing, production, and packaging continues at a steady pace. Consumers want to feel good about what they are putting on their bodies and are willing to pay a premium price for organic and all-natural products. Natural skin care products and supplies are effective and plentiful. Universal Companies carries eco-friendly lines, including professional skin care supplies, products, and tools from Moor Spa.
Once you learn about the uses and benefits of various natural ingredients, you'll become an invaluable resource for your clients. They will seek your advice about choosing the right products and will tell their friends about your services.
Masks for Much of the Body
Excitement about face masks has expanded to the rest of the body! Specialized masks are now made for everything from the scalp to the feet, missing little in between. Necks, shoulders, and knees, covered during the winter months, often need sprucing up to be ready for everyday exposure.
Masks are made to slough off tired winter skin, soften rough areas, and make skin glow. They come in formulations made for every type of skin and skin care goal. Whether your client wants a firmer looking neck or smooth heels, there's a mask that will deliver.    
As the trends in masks illustrate, skin care is no longer limited to the face. Skin care products, supplies, tools, and equipment are formulated for lips, necks, backs, elbows, hands, and feet. Body masks, scrubs, polishes, and wraps are now standard offerings on many spa menus. In addition, spot treatments for hands, feet, elbows, knees, necks and backs are becoming more common.
If clients aren't already asking for these services, they will want them as summer approaches. If your spa or salon doesn't offer these services, get ahead of the trend and add them now. Don't lose business to other spas because your service menu is outdated.
Gender-Neutral Products and Treatments
Men and women both want healthy skin. Male personal care is a billion-dollar market that is projected to top $166 billion in the next five years.
Many professional skin care and cosmetic product lines are designed specifically for men or for women. In addition, there are a growing number of gender-neutral skin care supplies. This trend shows awareness that healthy skin is a shared human goal, not one that needs to be segmented by gender.
Some spas and salons find it cost effective and a better use of limited space for supplies to use gender-neutral skin care products. Others prefer gender-specific branding and marketing. You know your clients best, so tailor your marketing and skin care products to attract and retain the clients you want. Regardless of the approach, this trend has staying power: skin care products and treatments for both men and women.
Individualized Skin Care Strategies
Beauty treatments and skin care routines are increasingly personalized. While estheticians have always advised clients about their individual skin care needs, the availability of skin care products and supplies that support this personalized approach has increased dramatically.  
Consumer demand for more personalized services drives the creation of products, and the greater availability of individualized products increases consumer interest. This is one niche area to consider investing in. Train your staff and have products on hand to meet the growing demands driven by this trend.
Each season ushers in a new set of skin care trends. While it's important for spas and salons to stay on top of seasonal trends, never forget that exceptional service is always in style.
---
Universal Companies is proud to have a team of experienced spa advisors on staff and welcomes you to consult with our professionals about spa products and supplies, including ingredients, equipment, and retail. Dedicated to the success of spa professionals everywhere, we're grateful to be recognized with the American Spa Magazine Professional's Choice Award, Favorite Distributor of the Year for many consecutive years. (Thank you!)